Venus Optics has revealed a Leica M-mount of its super-wide Laowa 15mm f/2 Zero-D LM, allow Leica rangefinder cameras to take breathtaking 110° ultra-wide-angle with a wide maximum aperture of f/2.
This isn't the first time this lens has appeared on Digital Camera World, in fact, we recently reviewed the Laowa 15mm f/2 Zero-D in a different mount and we found that The Laowa 15mm f/2 Zero-D is a fantastic optic, offering a fast, superwide lens at an affordable price – making it a bit of a unicorn lens for architectural and landscape photographers.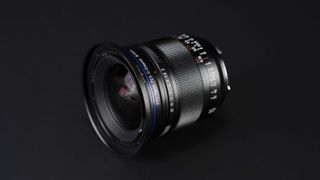 For videographers, the ability to de-click the aperture by sliding a switch makes this an essential lens for shooting wide. It's an all-manual lens, but the image quality and distortion control are impressive.
But now in the Leica M-mount and with a custom 6-bit coding option for photographers to do their own code marking. The lens can then be recognized by Leica M cameras and recorded in the EXIF information of your images, this lens will also allow Leica users to take vast landscapes, interiors of abandoned buildings, and everything else in between. However, you will have to pick up an external viewfinder for your Leica to use this lens, or at least see what you might be capturing on your camera.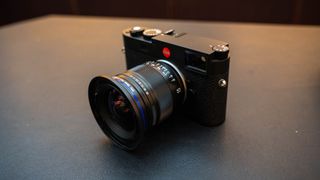 The lens comprises 12 elements in 9 groups with 2 aspherical elements, controlling distortion to the minimum for photographers to do satisfying architecture and landscape shootings. It also comes with a lens hood that is equipped with a 72mm filter thread, this brings convenience and places less burden on outdoor shooting.
Filters can be directly screwed on the lens for photographers to shoot in extreme situations. Images can be captured with specific effects effortlessly, which is often quite a challenge with Leica-branded lenses.
If this has been helpful why not take a look at our best wide-angle lens guide, or why not take a look at our Leica M11 review if you're in the market for a new Leica camera.