Amazon Prime Day 2020 is officially on! And the savings are kicking off in style with one of the most stylish cameras out there: the Fujifilm X-T200, which has had a huge £200 slashed off its price tag.
You can buy the camera body only, but by far the best bang for your buck is undoubtedly the Fujifilm X-T200 Vlogger Kit for just £599, which includes the camera, Røde VideoMic Go, a GorillaPod 1K and a 16GB memory card!
Grab yourself one of the best cameras for vlogging in this all-in-one kit that gives you everything you need to become a content creator out of the box!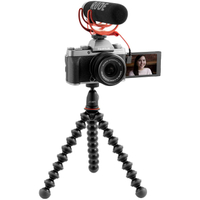 Fujifilm X-T200 Vlogger Kit: £599 (was £799)
This bundle includes the fantastic Fuji X-T200, XC 15-45mm lens, a Røde VideoMic Go, GorillaPod 1K tripod-come-vlogging-arm, and a 16GB card – all for £200 off!
Ends midnight 14 October BST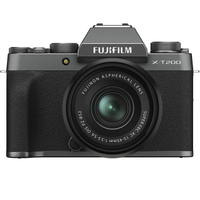 Fujifilm X-T200 (dark silver): £549 (was £749)
If you don't need the extras, you can still save £200 on the X-T200 with XC 15-45mm – a 4K 30p stills and video setup that's great for beginners and intermediates alike.
Ends midnight 14 October BST
Read more:
Fujifilm X-T200 review
Amazon Prime Day 2020
The best Fujifilm cameras: retro compacts, mirrorless and medium format
The best Fujifilm lenses: the best lenses for X-mount mirrorless cameras