If you're a lover of audio, and are often found listening to podcasts or the best audiobook from Amazon, then you might like to hear of a new radio drama called The Art of Seeing.
This unique radio drama series follows an aspiring photographer, MacKenzie (also known as "Mac"), who is working to reach her dream of becoming a professional photographer.
• The best headphones for video editing are also great for listening to audio!
Follow the entire cast as they each deal with a rollercoaster of career and personal issues, as you explore Mac, and her roommate Kim, who meets Frank, the professional (rather illustrious) photographer who mentors MacKenzie as she works to reach her dream.
Meet Jackson, MacKenzie's hot boyfriend and part of the Mac / Jax dynamic duo. Jackson (aka Jax) is dealing with his own challenges as he makes his way as an independent filmmaker in a highly competitive field.
But this is not without any drama, as you look out for self-proclaimed photo guru JD who does not like MacKenzie – and deviously tries to destroy her chances at landing future work or new clients.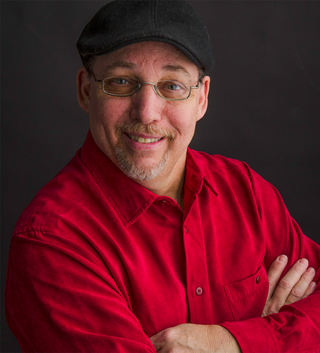 This new radio drama is the brainchild of Lee Love, a veteran commercial photographer, artistic director, and beloved photography mentor, who is introducing a groundbreaking approach to educating new photographers.
Love's innovative approach to photography education, based on his original STEP Methodology ("see, tell, expose, process"), sets him apart in an industry still relying on old-school mechanics.
The Art of Seeing combines a compelling drama with real-life-like adventures, depicting story situations that resonate with aspiring photographers. The experience, enhanced with integrated artificial intelligence technology, delivers a truly unique and engaging educational experience.
"This creative production is truly one-of-a-kind," says Love. "Photography education doesn't have to be boring or dry. With The Art of Seeing, we're bringing together the power of storytelling, the struggles that many new photographers face and cutting-edge AI technology to create an educational experience like no other."
If you would like to listen to Episode 1 - The Portfolio sit back and relax for over 10 minutes to this new and thrilling photographic drama.
You might also be interested in the best podcasts for photographers, as well as the top photography films and best TV shows about photography.