Delkin has updated its Black Rugged line of SD cards, but unusually the differences aren't found in the usual increase in read/write speeds. Instead, Delkin has subtly redesigned the plastic SD card casing - a form factor we now take for granted - by removing the write-protect switch on the edge, as well as the thin plastic ribs that run between the card's electrical contacts.
The two changes should mean that you should avoid shards of plastic falling off the card and fouling your camera's memory card slot, or that of your card reader.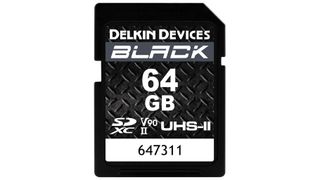 The thinking behind ditching the write protect switch is the card can never be inadvertently switched into read-only mode, so you won't miss a shot because your SD card has been accidentally write-protected. Usually removing a feature isn't seen as an upgrade, but in this case, it's a feature we can fairly safely assume doesn't get much use anyway. And it is one less thing to get damaged on the card.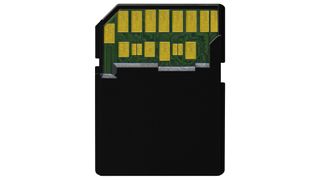 Ribless. Sounds like a slippery prophylactic, but in this case we're talking about removing the small ribs that run between the contacts on a traditional SD card. Not having any won't affect the cards performance or compatibility, but it does mean the ribs can't snap off if the card is improperly inserted into your camera, which could cause damage.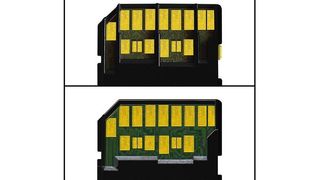 Delkin's Black Rugged SD cards are designed to be three times stronger than regular SD cards and are able to withstand over 20kg/45lb of pressure. They're also designed to resist bend forces better than standard SD cards. The cards are dust, water and shock-proof, and can survive temperatures ranging from -25°C to 85°C.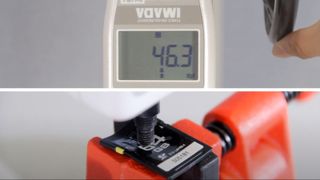 Black UHS-I (V30) SD cards are fast as well as rugged, able to record at up to 90MB/s. Black UHS-II SD cards up this to 250MB/s, making them suitable for 4K and even 8K video capture. Capacities for both UHS-I and UHS-II SD cards are 32GB – 256GB.
Read more:
The best memory card for your camera