Capture One Pro is Phase One's professional image capture, processing and cataloguing application and it's aimed squarely at professional and commercial photographers. So as well as producing the software itself, Phase One also releases Styles packs to give your images instant professional 'looks'.
Capture One Pro is one of the best photo editing programs for expert and professional users, and its Styles work just like the presets in Lightroom, applying a set of specific image adjustments with a single click. But where there are countless free Lightroom presets flooding the market and a host of paid-for third-party Lightroom preset packs, Capture One likes to produce its own presets in-house, commissioning professional photographers to produce their own distinctive 'looks'.
The two new Styles packs just introduced are part of Capture One's 'Latitude' series and are called 'Pacific' and 'Infinite Peaks'. They've been produced by John Schell and Bryan Minear exclusively for Capture One, and these are pro photographers whose clients include the likes of Sketchers and Budweiser.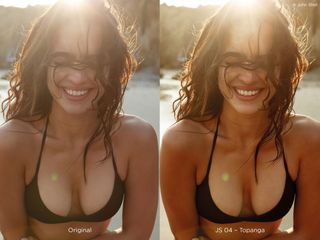 John Schell's 'Pacific' pack includes seven styles called 'Malibu Surfrider Beach', 'Ocean Beach', 'Rincon Point', 'San Onofre', 'Sandy Beach', 'Topanga' and 'Venice Beach'. He says, ""Taking inspiration from some of my favorite surf spots on the US West Coast, I used Capture One to push colors and tones far beyond what was previously possible. The result is rich, deep tones and low-contrast images which look like they were lifted straight from memory."
Bryan Minear's 'Infinite Peaks' pack also has seven styles, called 'Blue Ridge', 'Cascade', 'Olympic', 'Olympic 2', 'Sierra', 'Smoky', 'Smoky 2' and 'Yukon' ('Yukon' is a strong look – we like it). He says, "This pack was inspired by some of my favorite locations around the globe. I've spent years developing my personal artistic vision and created these Styles to make it accessible. With contrasty, emotion-inducing looks, I hope they inspire you to become a freer artist and more seasoned traveler."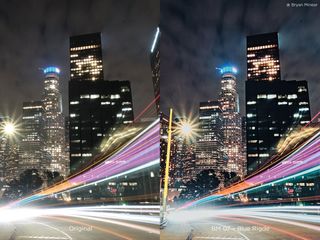 How Capture One Pro Styles work
Capture One says that its new styles have been designed to work across a wide range of image types from portraits to seascapes, though as with any preset a lot depends on matching the Style to the subject to get the right 'look'.
But as well as using the Styles as-is, you can modify the settings to tweak the results, and Capture One Styles can also be applied to layers rather than directly to the image, which enables you to modify the opacity of the Style and even combine it with other Styles.
The Styles themselves take up very little space as they are simply sets of processing parameters, albeit carefully judged and combined by pro photographers. Once they're downloaded, you simply import them into Capture One Pro where they are then available to apply to any image.
The 'Pacific' and 'Infinite Peaks' Styles packs can be purchased together at a special price of £49/$49 up until June 30th 2019.
After that, prices revert to the standard £34/$34 per Style pack or £99/$99 for the full 'Latitude' Style kit, which includes four Style packs – the new 'Pacific' and 'Infinite Peaks' packs and the existing 'Deep Forest' and 'Sunbound' packs.
Read more:
• The best photo editing software you can get right now
• The best laptops for photo editing
• The best free Lightroom presets and where to get them