The new issue of Digital Photographer is out now!
Subscribe today to get DP delivered to your door and device.
This month we have another amazing issue for you, featuring professional tips, reviews, and practical how-to guides. Here's a sneak peek of what's inside!
Unmissable tips for autumn landscapes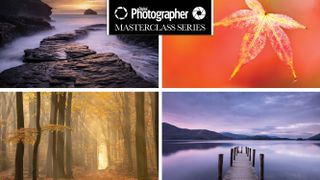 The beauty of autumn never fails to inspire photographers, especially those who are passionate about capturing the essence of nature. Pro photographer Ross Hoddinott shares his ten essential pro steps for taking stunning autumn photos. Starting from p24, Ross reminds us to look beyond the colourful trees and shows how to find images with extra depth.
Take a look at the other parts of the Masterclass series, available in issues 266-270, to catch up on what you may have missed.
Shoot natural light masterpieces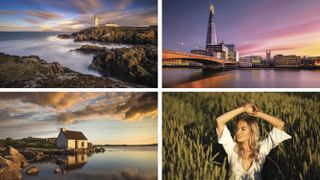 With its versatility and accessibility, natural light has the power to transform any scene – whether indoors or outdoors. And the best part? You don't need expensive equipment to use it effectively. Natural light can imbue your photos with emotion and mood, bringing your images to life and telling a powerful story.
Working with natural light can be a daunting task. From p36, we show you what's possible with this source. With the guidance of pro photographers Ryszard Lomnicki and Chloe Price, you'll explore the facets and effects of natural light and learn how to use it expertly in your images - from landscapes to portraits and more.
Interview with photographer and music legend Andy Summers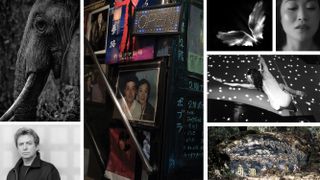 On p76, we proudly present Andy Summers, the legendary guitarist of rock supergroup The Police. In his photography he creates a mental and visual equivalent to his musical expression through his lens.
Our Technique Editor, Kim Bunermann, had an insightful conversation with the renowned photographer, discussing his past and present work - from his early inspirations, recent exhibitions, and his latest book "A Series of Glances", published by teNeues Publishers.
Create film-noir lighting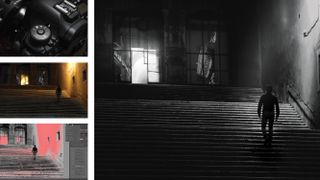 Without a doubt, films possess the unique capability to tell a story with much greater ease than still photographs, all thanks to their moving images. The creation of storytelling and atmosphere in just one shot is an art in itself - By adapting cinematic techniques, photographs convey much more than just a reflection of reality.
In the detailed tutorial on shooting and editing, Editor Peter Fenech shows how to harness the power of shadows and pools of light. With this step-by-step guidance, you'll achieve the stylized cinematic look of classic crime dramas.
On course for success?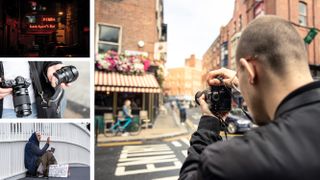 Get your copy of DP Issue 271 today!
Get a digital copy instantly on your digital device
Where to find Digital Photographer
Plus we've got the usual tutorials, interviews, insight and opinion, from a range of experienced pro photographers from across the industry.
Don't miss out on all of this essential professional-level advice. Get your copy of Digital Photographer now.
Why not Subscribe for a print copy or you can read us on your mobile device with a digital subscription.
You can get your copy of Digital Photographer in stores - but if you can't get out, then order a copy direct from us, either in print or digital form.
For printed back issues go to Magazines Direct
For digital editions of the magazine, you have a variety of options available:
Apple app (for iPhone and iPad)
PocketMags app (multi-platform app for Android and other devices)
Zinio app (multi-platform app for desktop and smartphone)
Readly (all-you-can-eat digital magazine subscription service)
Connect with us
Find us on Facebook and Twitter and subscribe to Digital Photographer, to ensure you never miss an issue!
Digital Photographer on Facebook
Digital Photographer on Instagram
Digital Photographer on Twitter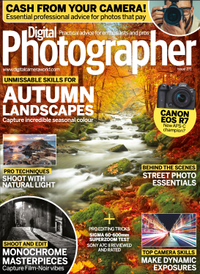 Digital Photographer is a monthly magazine, and the kitbag essential for pros, enthusiasts and amateurs alike!
Inside, you'll find practical guides, shooting tips and techniques from working photographers, plus all the latest industry news.
Read more:
Essential exposure technique: settings for seamless backgrounds
Photo therapy: the art of patience - why it's worth waiting!
Adapt and conquer! Learn to use lens adaptors the right way
Lighthouse photography: learn to compose images of very tall subjects