Canon is taking further steps into the world of virtual reality with Kokomo Solution – VR software that enables face-to-face communication in a virtual space with live-action video.
Canon first unveiled Kokomo at CES 2022, describing it as a product that offers a "real together experience", but back then it was still in its infancy. Now Canon has announced that a free early access version will be available from February.
Kokomo works alongside compatible VR headsets, such as the Meta Quest 2 (previously known as the Oculus Quest 2). Without the need for complicated multi-camera setups, family and friends from all over the world can easily communicate in a virtual space that feels intimate.
• These are the best VR headsets for a 360° experience
Using an app on a compatible smartphone, such as the iPhone 14 Pro or Google Pixel 7, users can connect with callers who also have a compatible headset and communicate as if they were face-to-face. In a post-pandemic world where video calls have become the norm, applications such as Kokomo provide a solution to interacting with friends, families or colleagues that don't live locally in a way that feels more personal.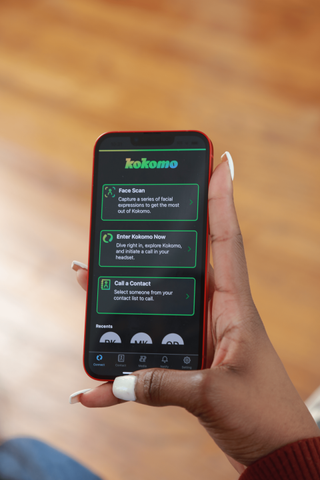 The software works using image processing developed by Canon, which recreates the user's face and space captured through the smartphone app, enabling users to make an "Immersive Call".
When using a compatible smartphone that can capture full body images, the user can also interact using gestures – while a built-in media player enables users to share videos and photos in a virtual world.
As well as the default virtual space, which allows users to interact in a relaxed and chilled environment, users can also choose different spaces in which to hold a call – such as 'Malibu Trailer' modeled on Malibu, California, 'North Shore' or 'Mountain Tea House'. At CES 2023, people were also able to test out a brand new VR experience inspired by M Night Shyamalan's new film, Knock at the Cabin.
As VR headsets continue to drop in price and become more accessible, these apps are almost certain to become increasingly common. With software such as Kokomo Solution, communication with friends and family who live far away has never been so "real".
Check out the best Canon cameras including a range of classic DSLRs and the latest mirrorless systems