We love a good tough camera, but SAMCON's latest outdoor security camera takes toughness to a new level, as it's explosion proof! The intended use isn't really to capture surveillance in volatile war zones - the best spy cameras could be a better choice for that. Rather, the blast-proof ExCam IPQ1785 is meant for dust or gas explosion risk zones - chemical plants, oil refineries, power plants, mines, and many other high-risk environments where conventional surveillance cameras would be obliterated should an explosion occur.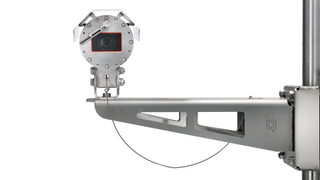 To achieve this level of toughness, the camera is housed in a special blast-proof stainless steel housing. Wiring is also uprated to maintain integrity in extreme conditions, while extremely robust, scratch-proof and impact resistant borosilicate glass protects the camera lens. You can even option the camera with a mini wiper to keep the glass clean!
The ExCam IPQ1785 can operate in temperatures between -60 and +60 degrees Celsius, with special ceramic heaters ensuring ice doesn't build up on the camera when operating at freezing temperatures.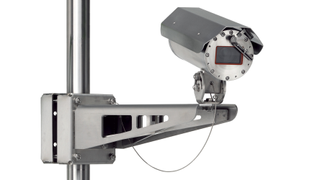 And it's not just robustness that sets this PTZ camera apart. Respectable camera specs include 1080p recording, 32x optical zoom, auto focus and auto aperture control, as well as night vision with automatic day/night switching. An on-board microSD slot enables video to be recorded within the camera, or it can be transmitted via the wired Ethernet connection to remote network storage. The Ethernet connection is the only cable necessary to connect to the ExCam IPQ1785, as being a PoE camera it uses Power over Ethernet technology to supply power.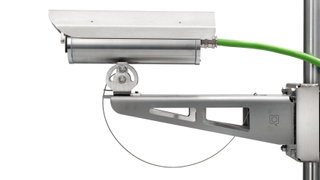 With this being a camera marketed explicitly at industrial applications, you can't simply order one of these apocalypse-grade cameras from your favorite camera store. Pricing is therefore not readily available, but we have found a UK supplier offering a variant of the ExCam IPQ1785 for a cool £10,600 ($14,700 USD)!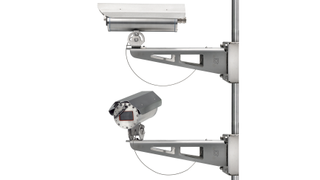 If that outlay is a little too much to stomach, you can do the next best thing and try an interactive demo of the camera's live feed.
Read more:

• Best indoor security cameras
• Best outdoor security cameras
• The best doorbell camera
• The best spy cameras
• The best body cameras
• Best thermal imaging cameras
• The best night vision goggles and binoculars
• The best trail cameras for wildlife photography and nature watching
• Best borescopes & inspection cameras