Apple has introduced a new iteration of its Apple Pencil that is easier on the wallet yet still provides the same core experience.
The new Apple Pencil will bring more choice and value to the existing lineup that currently consists of the 1st and 2nd generations. The new Apple Pencil is not the 3rd generation, however; it is specified as the Apple Pencil (USB-C) due to its new way of charging. The new pencil will be a more affordable alternative, removing some features that may not be required by the everyday user while keeping many others.
Costing $50 less than the 2nd generation in the US, the new Apple Pencil gives a more affordable option while still being compatible with the best iPads.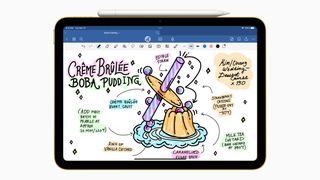 The Apple pencil has become a staple when buying a new iPad, enabling easy note-taking as well as sketching on the go. Up until now, however, it has included a lot of technology that is only really required by artists.
The new Apple Pencil (USB-C) has removed a few of these features, such as pressure sensitivity and double-tap gesture, for the everyday user that requires a simpler stylus. You can get a better look at the included features from the graphic below.
Simpler does not mean simple in this case, though, as it still boasts an array of functions that make it a premium stylus. According to Apple: "with pixel-perfect accuracy, low latency, and tilt sensitivity, the new Apple Pencil is ideal for note-taking, sketching, journaling, and more". When the pencil is used with M2 iPad models it also supports hover, enabling more accuracy when sketching or illustrating.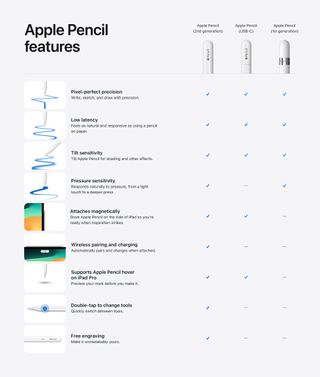 As expected from Apple products, the new Pencil is a sleek-looking gadget designed to be both comfortable to use and easy to look at. Much like the 2nd generation it is designed with a matte finish and a flat side that magnetically attaches to the side of an iPad for storage.
The name Apple Pencil (USB-C) provides an insight into another change as, instead of wireless charging like the 2nd generation, it charges by USB-C via a concealed port. Connecting with a USB-C cable will enable both pairing and charging, and while the pencil is magnetically attached to the iPad it enters a sleep mode that preserves battery life.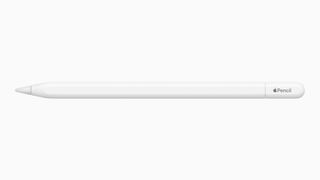 Apple states that, "The new Apple Pencil is compatible with all iPad models with a USB-C port, including iPad (10th generation), iPad Air (4th and 5th generations), iPad Pro 11-inch (1st, 2nd, 3rd, and 4th generations), iPad Pro 12.9-inch (3rd, 4th, 5th, and 6th generations), and iPad mini (6th generation)."
Adding a third, more affordable pencil to the lineup is a smart move by Apple, as not everyone needs the bells and whistles included in the 2nd generation. Artists who rely on pressure sensitivity are still better off with it, but if you're an iPad user who wishes to take notes and use the accuracy of a stylus over a finger then the new pencil will most likely be the best iPad stylus for you.
The new Apple Pencil will be available to purchase in early November for $79 / £79 / AU$139.
See our guides on the best iPad for students, the best iPad for photo editing, and the best iPad alternatives to find the best tablet for you.