Leica Camera has over a century of history in paving the way for photography with its unconventional and different-thinking approach to photography. Today Leica is launching a testament to that legacy with the latest addition to their Monochrom series – the new Leica M11 Monochrom.
This fourth-generation camera is specifically developed for black-and-white photography and focuses on what Leica calls the most basic of all photographic practices – the composition of images solely through light and shadow.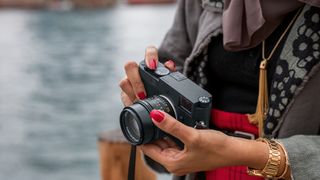 The M11 Monochrom comes with a monochrome multi-resolution full-format sensor, exclusively developed for the new M generation of Leica cameras and featured in last year's Leica M11 camera. The camera shoots only black-and-white images, and with its multi-resolution technology, files can be created in DNG format and JPEG with a resolution of either 60, 36, or 18 megapixels. The camera also has an enormous ISO range of 125 to 200,000, allowing ever higher creative freedom when taking pictures in low-light situations.
The M11 Monochrom boasts an internal 256GB SSD memory, which can be accessed via the Leica FOTOS app using the USB-C connection or wireless connectivity via Bluetooth, ensuring an optimal mobile workflow for photographers out on the streets or on the move.
Tethered preview allows users to control the camera directly from the FOTOS app, where captured photos can be immediately assessed and downloaded on a smartphone or tablet. The camera's dedicated Leica FOTOS cable is also a certified Apple "Made for iPhone and iPad" accessory, offering more flexibility and compatibility when using the M11 Monochrom with Apple devices.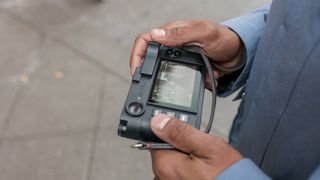 The camera is built in the style of previous Leica M-series cameras, utilizing an all-metal body and a top plate made of high-quality aluminum rather than brass, making this lighter than previous models. The camera has a sapphire glass display for scratch resistance and solid leather covering. The metal is finished with a black, scratch-resistant paint, producing a timeless design that is the signature of Leica rangefinder cameras. For the Monochrom version, Leica has chosen to omit the signature red dot logo and included a dark chrome-plated coating of the optical viewfinder to underline its more discrete design.
The Leica M11 Monochrom will be available globally at all Leica Stores and authorized dealers starting from April 13 and will cost $9,195 / £8,300 / AU$14,990.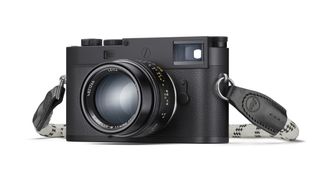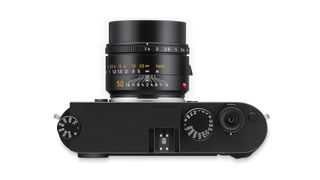 Find out more about Leica with our guides to the best Leica cameras and the best Leica M lenses.