The leaves are turning russet shades, the days are getting shorter and golden 'hours' longer, and crisp nights are followed by atmospheric misty mornings. The most photogenic season of them all is here, so we've persuaded landscape pro Mark Bauer to share his top 20 tips for capturing the colours of autumn.
With no fewer than eight cameras now in the Nikon Z-series range, covering everything from beginner-friendly videocentric models to fully pro workhorses – and everything in-between – it's a fair bet that your next Nikon will come sans-mirror, so we've compared the current range to see which is best for you (and we also have the four remaining F-mount Nikons still in production covered, for all you DSLR stalwarts). We also put Nikon's new Z 70-180mm f/2.8 fast budget tele-zoom through its paces.
Elsewhere, our Apprentice heads to the beautiful Cornish coast for a portrait shoot with a difference, taking fantastical images of figures in the landscape with pro photographer Paul David Smith.
We speak with Scottish wildlife and landscape photographer, Nikon Creator and YouTube star Kim Grant about her photo journey in the N-Photo interview.
Plus we have a mix of projects for you to try your hand at in this issue – capturing butterflies, balloons and exposure-blended landscapes.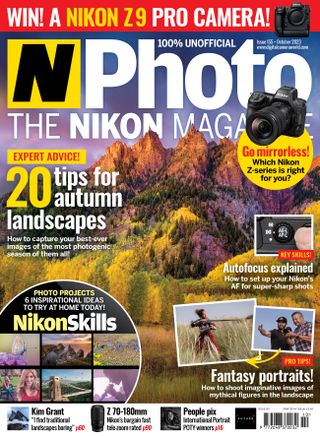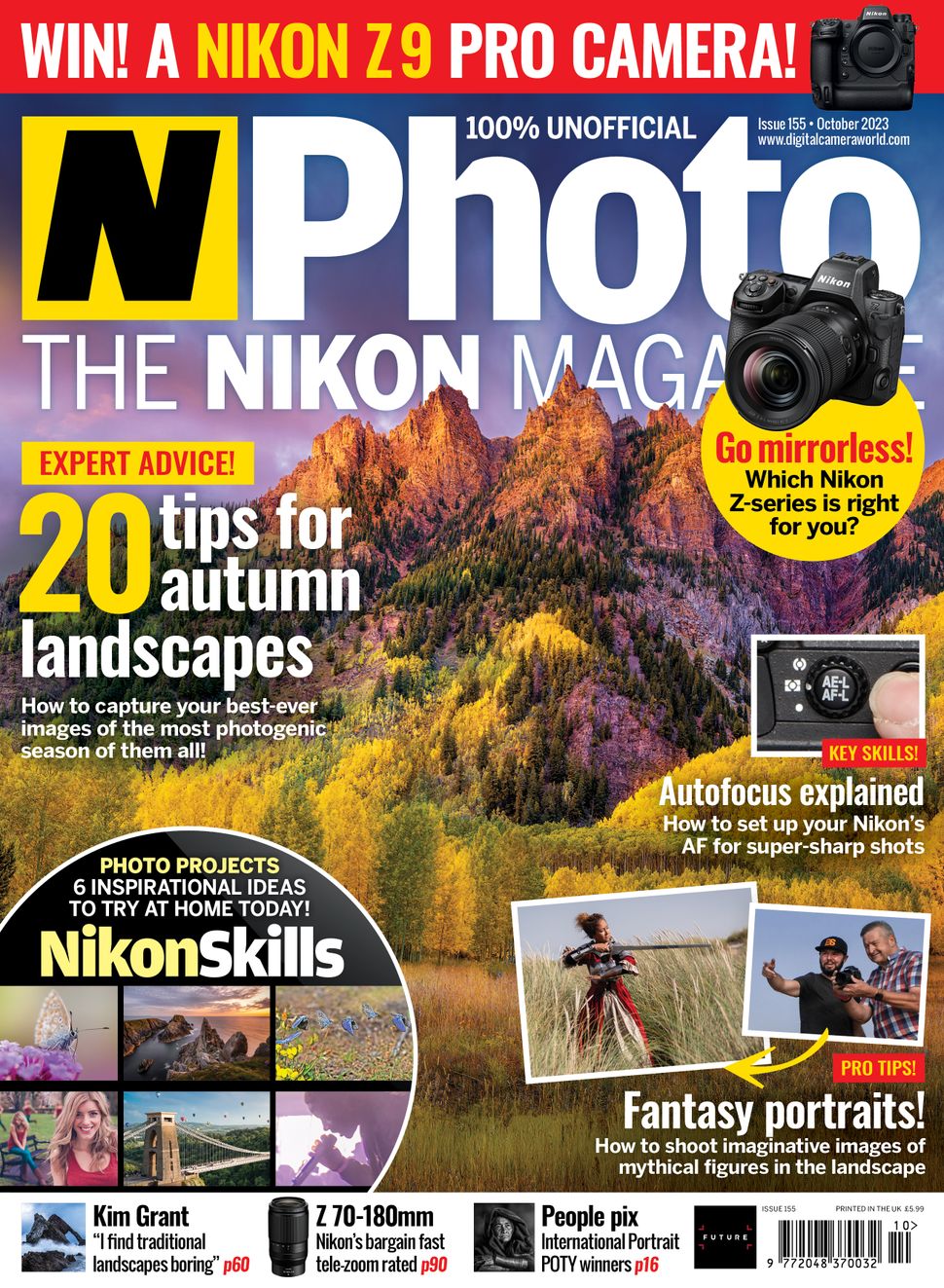 N-Photo: The Nikon Magazine is a monthly magazine that's written by Nikon enthusiasts for Nikon enthusiasts, you can be sure that all the content is 100% relevant to you! So for the best Nikon-focused news, reviews, projects, and a whole lot more, subscribe to N-Photo today – with our unmissable subs deal!
Check out our latest subscription offer!
Where to find N-Photo magazine
So rush down to your newsagent today. Or ever better, why not subscribe with this fantastic deal to a print edition, and have the magazine delivered to your door every month?
Alternatively, we have a number of different digital options available, including:
• Apple app (for iPad or iPhone)
• Zinio app (multi-platform app for desktop or smartphone)
• Pocket Mags (for Android devices)
• Readly (all-you-can-eat digital magazine subscription service)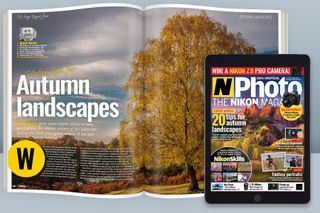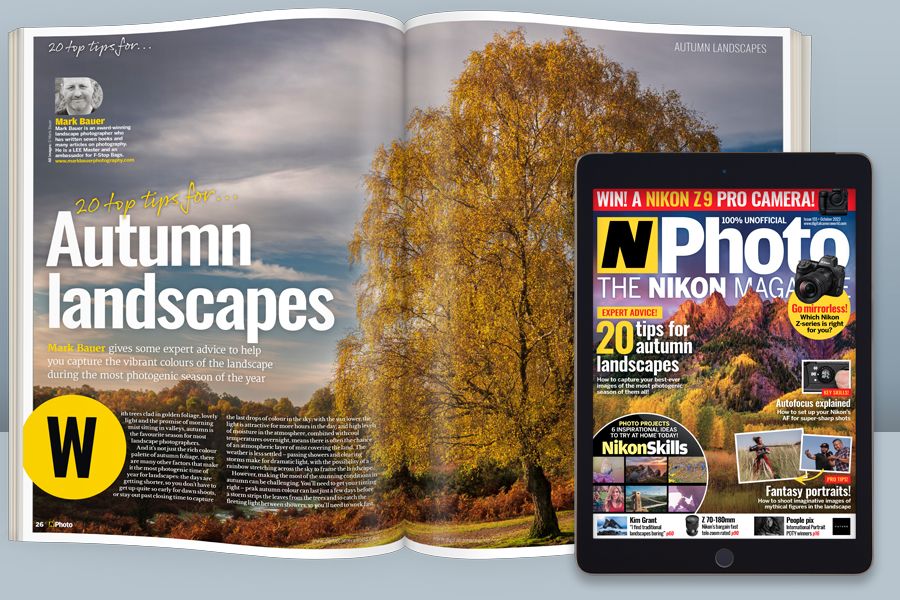 If you wanted a printed version of any of our most recent issues we have a selection of back issues to choose from in our online store.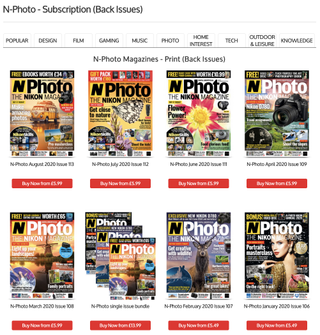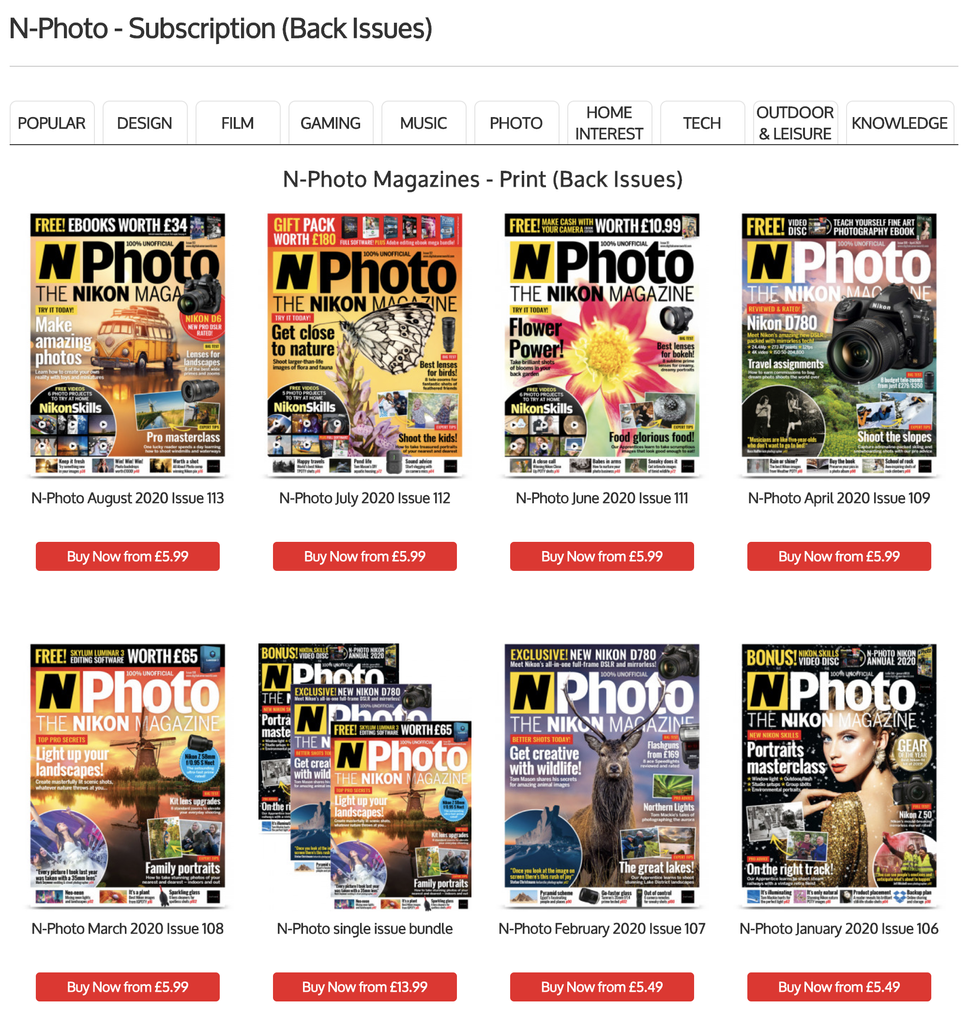 Subscription deals: Our guide to the best photo magazines