As the harsh light of summer begins to subside, there's never a better time of year to get out and about with your camera to shoot the great outdoors. In this issue's lead feature, we've collated 100 tips to help you get the best images of everything the natural world has to offer, including landscapes, wildlife, astro, macro and plants and flowers.
We treat our apprentice to a day out at the Gigrin Farm red kite feeding centre in Wales, as she learns to shoot these incredible raptors as they swoop at dizzy speeds to feed on the wing.
In our Big Test, we try a selection of square slot-in filter systems, beloved of landscape photographers, and we test Sigma's 16mm f/1.4 DC CN | C wide-angle lens for crop-sensor DX Z-mount Nikons.
Elsewhere, we reveal how there's more to the battery that powers your Nikon than meets the eye; speak with a fine-art photographer about shooting mannequins in infrared; reveal the results of the 'low light' round of our NPOTY competition (where there's a Nikon Z 9 up for grabs, no less!); and bring you our usual selection of photo shooting and editing projects to try your hand at.
N-Photo: The Nikon Magazine is a monthly magazine that's written by Nikon enthusiasts for Nikon enthusiasts, you can be sure that all the content is 100% relevant to you! So for the best Nikon-focused news, reviews, projects, and a whole lot more, subscribe to N-Photo today – with our unmissable subs deal!
Check out our latest subscription offer!
Where to find N-Photo magazine
So rush down to your newsagent today. Or ever better, why not subscribe with this fantastic deal to a print edition, and have the magazine delivered to your door every month?
Alternatively, we have a number of different digital options available, including:
• Apple app (for iPad or iPhone)
• Zinio app (multi-platform app for desktop or smartphone)
• Pocket Mags (for Android devices)
• Readly (all-you-can-eat digital magazine subscription service)
If you wanted a printed version of any of our most recent issues we have a selection of back issues to choose from in our online store.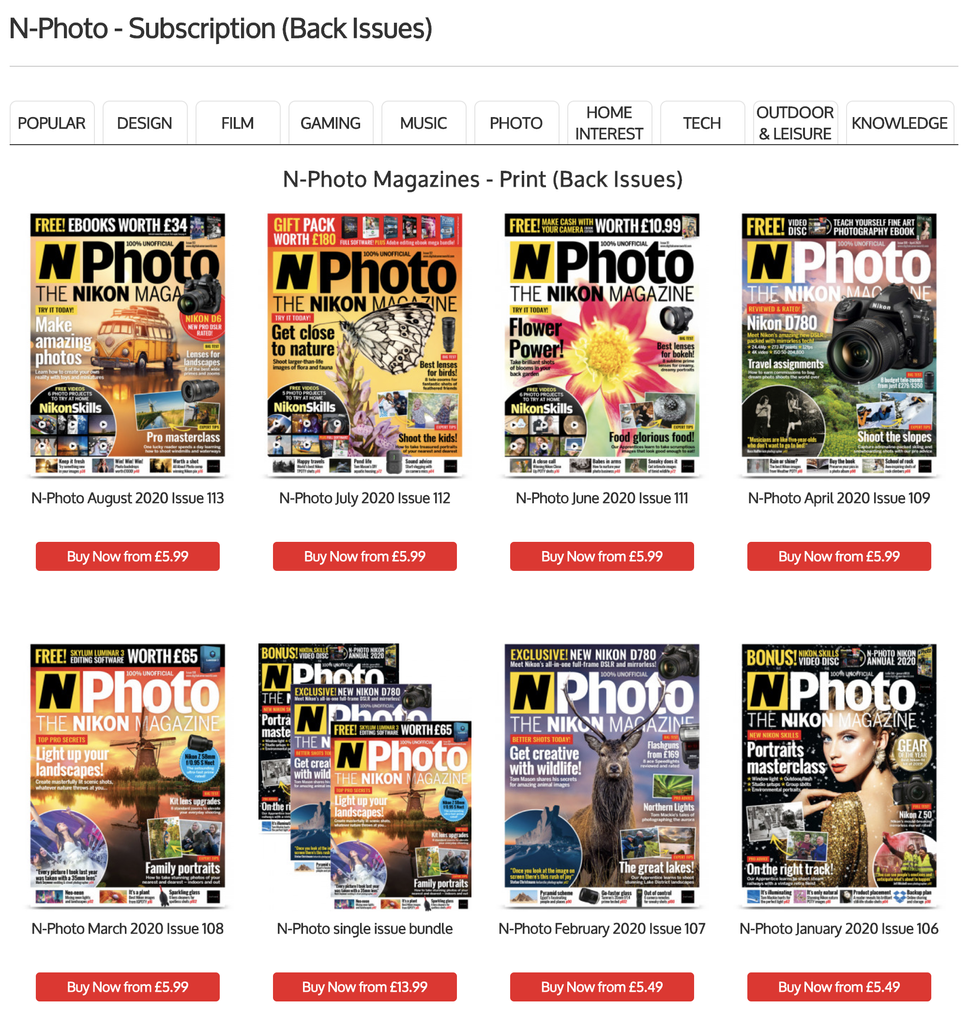 Subscription deals: Our guide to the best photo magazines