In the last year, dual-camera designs on flagship smartphones have gone from being a novelty to being standard. The movement was spearheaded by Huawei, but it has since been adopted by the likes of Apple, LG, Samsung and Motorola.
Not all manufacturers have jumped on the dual-camera bandwagon, though. The Google Pixel 2, the highest-rated smartphone according to the industry benchmark DxOMark, has retained a single-camera setup.
So are two cameras really better than one? And if you're in the market for a new smartphone, which setup is right for you?
Why do some phones have two cameras?
There are three main dual-camera combinations, and knowing what these are will help you choose a smartphone camera that will complement your preferred style of shooting.
The first setup is the most prevalent: the telephoto second lens. This has been adopted by Apple, Samsung and OnePlus. Prices range significantly for this kind of design, starting at around £450 for the OnePlus 5 and going up to over £1000 for the upcoming iPhone X.
The second is the monochrome second lens setup, as found on the latest Motorola, Huawei and Honor smartphones. The new Honor 9 made by Huawei costs under £400, while Motorola's latest flagship is priced in excess of £800.
Finally, and probably the most practical setup of the bunch, is the wide-angle second lens, introduced by LG and now found across both LG and Asus smartphones. The Asus Zenfone 4 costs £450 while the LG V30 is the most premium option with a wide-angle lens, costing £800.
Why this design?
There are two reasons for dual-camera phones to exist. The first is simple – the second camera is different to the primary camera and excels in a different aspect of photography. It therefore complements the primary camera as a standalone, additional unit.
The second reason is much cooler. Two cameras positioned in just the right place are able to capture perspective information, essentially creating a depth map, differentiating the foreground and background.
By doing so, depending on your phone, picture takers have the option to enhance bokeh around a subject and retrospectively focus after a shot is taken, and even apply additional lighting and creative effects to the foreground or background element.
Telephoto – Apple, Samsung and OnePlus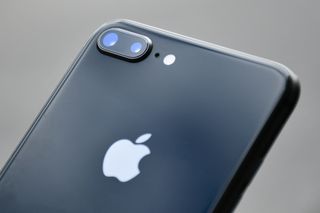 The telephoto setup is found on the iPhone 7 Plus, iPhone 8 Plus, iPhone X, OnePlus 5 and Samsung Galaxy Note 8. This will likely also feature on the upcoming Samsung Galaxy S9, which is expected to launch at Mobile World Congress in February 2018.
This design features a primary camera with a standard focal length, one roughly equivalent to 25mm, together with a secondary telephoto lens. When paired with the primary camera, this second lens offers a 2x optical zoom.
Not all sensors were created equal and this couldn't be truer than of 2x zoom dual-camera phones. In every smartphone mentioned, the secondary camera is, in some way, significantly inferior on paper next to the primary camera.
To give an example, the lens of the primary camera on the iPhone 8 Plus has an f/1.8 aperture, compared with the f/2.8 aperture on the telephoto lens. In addition, the second camera also features a smaller sensor and no optical image stabilisation (OIS). It's a similar situation with the Samsung Galaxy Note 8, save for the fact that both of its lenses offer OIS.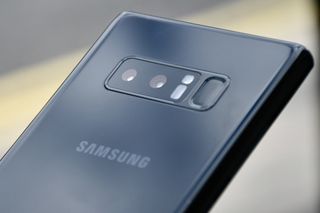 This translates to a useful optical zoom when lighting is perfect or when shooting with long shutter speeds, achievable through a third-party camera application. When using a second lens, however, most indoor scenarios fare badly, which means you're almost always better off with the primary camera in poor light.
Hitting this point home, Samsung actually disables its secondary camera when the lights drop on the Samsung Galaxy Note 8, employing only digital zoom with the primary sensor.
All these phones offer Portrait effects, artificially blurring out the background of a shot. The iPhone 7 Plus, iPhone 8 Plus and OnePlus 5 offer fixed effects with just one level of blur, while Samsung's UI enables 're-focusing' after a shot is taken.
That said, Apple's latest phones, the iPhone 8 Plus and upcoming iPhone X feature a new Portrait Lighting mode in beta. This means you can apply pre-set exposure effects to the foreground and background in isolation.
Read more: iPhone 8 and iPhone 8 Plus camera review
Monochrome – Huawei and Motorola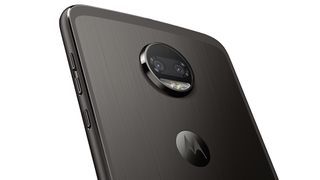 There are many benefits of monochrome photography. Black-and-white images generally have more ambience and drama, and black-and-white sensors - ie those without a colour filter array – produce sharper images than their colour counterparts, with less noise and natively higher sensitivity.
Both Huawei and Motorola have incorporated one RGB and one monochrome sensor into their respective flagship models. In the Huawei camp, you can find this combo on the P9, P9 Plus, Mate 9, P10, P10 Plus and Mate 10 models, as well as the Honor 8 and Honor 9. Motorola, meanwhile, much newer to the dual-camera world than Huawei, has two dual-camera phones, namely the the Moto X4 and the Moto Z2 Force.
Focusing on Huawei's set-up for now, the primary RGB sensor has 12 megapixels, together with a wide-aperture lens and OIS. In the flagship P and Mate series, these cameras are also tuned by Leica, imbuing the German company's signature style into the end result.
The monochrome sensor is 20-megapixels, serving up the same focal-length as the primary camera. Though it has no OIS, it's a faster set-up owing to the benefits monochrome sensors bring which compensates in-part for the omission.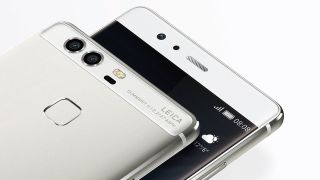 Huawei combines the two sensors to offer a number of key advantages. First, the higher number of megapixels on the second camera helps reduce the degradation when zooming with the primary camera. Outputting 12MP images with up to a 3x zoom, it fuses the detail in the secondary 20MP camera with the colour information from the primary image. In practice, this produces better results at 2x zoom than the iPhone 7 Plus' optical zoom in low-light conditions, which is impressive.
In addition, the combination of one RGB and one monochrome sensor enables a wide-aperture mode. This is similar to the iPhone's Portrait mode, but it features much more extensive control, both when taking your picture and when editing it.
Wide angle – LG and Asus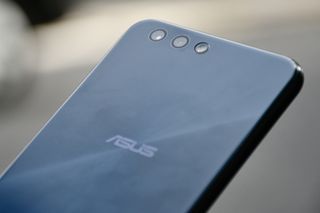 The final dual-camera system is that introduced by LG on the LG G5, which combines one regular field-of-view lens and one wide-angle optic. When it comes to sheer utility, this is the most versatile of all designs.
Showcased best on the LG V30, the upcoming LG flagship out in November, it features a primary camera with an f/1.6 glass lens and OIS, setting a new precedent for smartphone optics. The secondary lens has a slightly less impressive f/1.9 maximum aperture, and lacks even basics such as autofocus, but with its 120-degree field of view, it's adds a great amount of utility.
In addition, with such a wide angle of view, neither autofocus nor OIS are as important as they are on a zoom lens, such as that found on the iPhone 8 Plus' second camera. As a result, the LG V30, G6, G5 and Asus Zenfone 4's second cameras are ideal for group shots, wide landscapes, interiors and GoPro-style action shots.
A point to note with this design: wide-angle lenses have a habit of creating a fair bit of curvilinear distortion (commonly referred to as barelling). This is especially noticeable on the LG G5, LG G6 and the Asus Zenfone 4, although the LG V30 offers much more natural results, making it not just the LG flagship, but the flagship wide-angle camera phone as well at the time of writing.
LG flagships don't offer any bokeh effects, Asus includes a background de-focus mode on its Zenfone 4. This is definitely a 'nice to have', however Asus' take on this mode only works when a face is in-frame, so is less versatile than the modes found on Apple, Samsung, OnePlus, Huawei and Motorola smartphones which work on any foreground object.
So are two cameras better than one?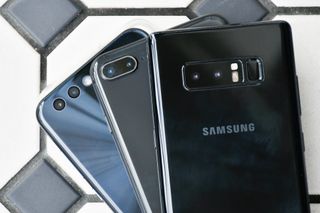 In a word, no. All the phones mentioned above feature one primary camera and one secondary camera, with the secondary cameras offering the worse specs of the two in every instance. As a result, it shouldn't come as a surprise that DxOMark rated the Google Pixel 2 so highly in its tests despite its single-camera design.
If, however, you're inclined to shoot in native black and white, it's definitely worth considering a Huawei phone. The company's Mate 10, expected to launch on October 16 will likely bring the finest iteration of this system to the market, and so is definitely one to watch.
For architects, estate agents or any other photographers who would benefit from a wide field of view, the LG V30 or Asus Zenfone 4 will give a great degree of versatility. Both these phones also offer native manual controls and Raw shooting, and so are excellent for impactful, wide-angle light trails, for example.
Meanwhile, if you're happy with software-based bokeh, most designs mentioned have you covered, including the 2x zoom cameras found on the iPhone 8 Plus, iPhone X and Samsung Note 8. While the zoom lens combo has less utility than the wide-angle and monochrome combinations for day-to-day shooting, the blur effects they produce are among the best around.
As a result, the best advice we could offer when picking your next camera phone is: pick a phone that aligns with your budget; read reviews; check out sample images; and go with the single- or dual-camera setup that most closely matches your own particular flavour of photography.
Read more: Huawei Mate 10 and Mate 10 Pro announced