How good is your photographic knowledge? Do you know your f-stop from your stop bath? Our new weekly quiz will test you out with 10 fun multiple-choice questions. How well will you do?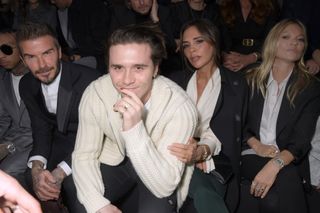 01 The 24-year-old son of David and Victoria Beckham has made something of a name for himself as a photographer. But what is his name?
a Bobby
b Brooklyn
c Romeo
d Manhattan
02 All recent cameras can shoot video, but in the settings you will find two main options – 29.97 fps or 25 fps. How would you decide which of these to use?
a It would depend if you had an HD television or not
b 25 fps gives a less friendly set of additional options,
so is for advanced users only
c 29.97 fps is better for slo-mo effects
d It would depend on where in the world you lived
03 Image noise increases as ISO increases, but what other factor plays a part?
A Aperture
B Altitude
C Ambient temperature
D Air pollution
04 If I focus at the hyperfocal distance of 2m, where does depth of field extend from and to?
a From 2m to infinity
a From 1m to infinity
c To infinity and beyond
d You would need to know the aperture and focal length to work this out
05 None of these scenarios is great, but which is the worst?
a Scratching your lens cap
b Scratching the front element
c Scratching the rear element
d Scratching your lens's back cap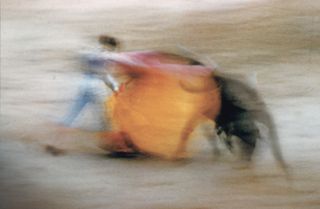 06 This bullfight picture is typical of the work of celebrated photographer Ernst Haas. Which of these shutter speeds do you think he most likely used for this shot taken in 1957?
a 10 secs
b 1/10sec
c 1/100sec
d 1/1000sec
07 Do you have the right to take pictures of strangers?
a Yes, but only if they are in a public space
b No, people have a fundamental right to privacy
c It depends on the law of the country you are in
d Yes, but only if they are adults
08 Which of these is regularly used by photographers for getting you closer to wildlife?
a Bus shelter
b Wheelie bin
c Hide
d Chicken costume
09 Which of these famous photographers is not known for their street photography?
a Sebastião Salgado
b Elliott Erwitt
c Martin Parr
d Henri Cartier-Bresson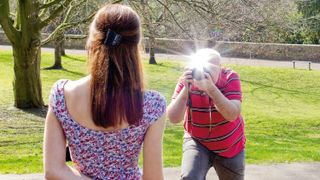 10 Fill-flash is a great photographic effect – but what can it achieve in your shots?
a Boosts color saturation
b Increases contrast
c Decreases contrast
d All of the above
Want to know what you scored? Find out on the answers page…
• Now try last week's photo quiz