Sony A7 III vs A7R III vs A7S II: Viewfinder and LCD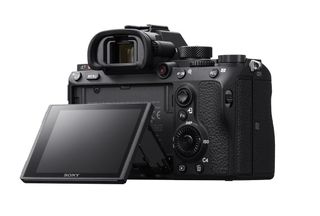 Sony A7 III: 0.5in-type, OLED EVF, 2,36m dots; 3in LCD, 921,600 dots
Sony A7R III: 0.5in-type, OLED EVF, 3,6m dots; 3in LCD, 1,440,000 dots
Sony A7S II: 0.5in-type OLED EVF 2,36m dots; 3in LCD, 1,228,800 dots
All three models offer the same physical size of electronic viewfinder, and all three also match each other in offering a 3in LCD screen on the back, but not one of these has the exactly same setup as another.
The A7R III has the most impressive specs, with both LCD and viewfinder higher in resolution than the others. Its LCD screen can be tilted up by around 107 degrees or down by approximately 41 degrees, and it responds to touch too.
The A7 III also has a touchscreen that tilts up and down with the same flexibility as its sibling, although its 922k-dot resolution is lower. This appears to be down to the display not being a WhiteMagic type, which uses an additional white dot for every RGB triplet for extra brightness.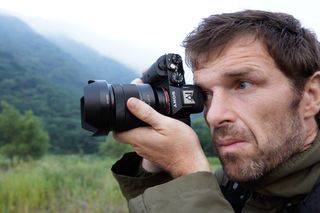 The A7S II's EVF and LCD matches the A7 III's in all but two areas. First, the display has a higher resolution, on account of it being a WhiteMagic screen. It also does not respond to touch, so you sadly can't select the AF point in the same way as on the others, whether you're shooting stills or transitioning between two subjects during video recording.
Sony A7 III vs A7R III vs A7S II: Build and design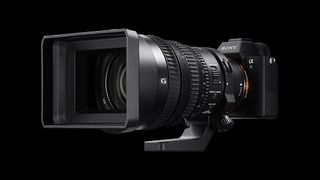 Sony A7 III: 126.9 x 95.6 x 73.7mm; 650g (inc. battery and card)
Sony A7R III: 126.9 x 95.6 x 73.7mm; 657g (inc. battery and card)
Sony A7S II: 126.9 x 95.7 x 60.3mm; 627g (inc. battery and card)
As we can tell from a cursory glance at the above spec, the A7 III and the A7R III are very much two peas in the same pod – or at least from the same mould when it comes to body size.
Moreover its maker says that the A7 III offers a highly durable build, with resistance to wet or dusty conditions (with all major buttons and dials being sealed to minimise any possibility of entry), with the top and front plates manufactured from tough magnesium alloy over an internal frame for added rigidity.
The A7S Mark II's design is similarly described as durable, without going into specifics, although it joins the A7R III in offering a shutter rated to 500k actuations. This is beyond the figure that's normally stated for high-end DSLR cameras that cost more than this, so it's impressive to see on these two models.
Interestingly, the A7S II is also slighter slimmer than its two brothers, at 60.3mm in width compared to 73.7mm.
Sony A7 III vs A7R III vs A7S II: Battery life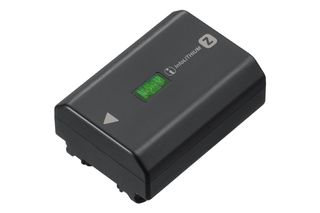 Sony A7 III: Up to 610 shots (EVF); 710 shots (LCD)*
Sony A7R III: Up to 530 shots (EVF); 650 shots (LCD)*
Sony A7S II: Up to 310 shots (EVF) 370 shots (LCD)*
Again, as we can see from the above, the A7 III is marginally better when it comes to battery performance than the A7R II (according to CIPA standards), despite the use of the same battery. The difference between the two is unlikely to be significant in real-world use, however.
The runt of the litter when it comes to battery life is the A7S II, which manages only 370 shots when using its LCD screen, thanks to its non-Z-series battery. While this is certainly less impressive than the others, when it comes to the pro camera stakes, it's comparable with most compact system cameras from rival manufacturers; around 300-400 shots on a full charge is pretty much the industry standard, though this is improving with successive generations of camera.
Verdict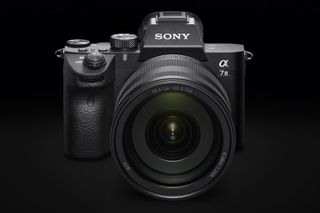 Sensor resolution will no doubt be a critical factor when deciding between these three models; the kinds of images you end up with from the 42MP A7R III are vastly different to those from the 12MP A7S III.
The A7 III is clearly the best all-rounder for many right now, marrying a sensible sensor resolution with an agreeable price, and a very good set of headline specs on top of that. The A7R III has notable advantages over over that model aside from its sensor, such as its EVF resolution, processing power and its AF system, but for many these will be overkill – and let's not forget that they reside in a body that's almost 50% pricier too.
While the A7S II was an impressively specified model for videographers upon its release, its third-generation brothers closed the gap somewhat here. It still has its huge ISO range and lower AF working range to make it stand out, but we expect that a possible A7S III upgrade that we hope will arrive before long will move things on significantly once more to provide a greater separation between the trio.
Read more: Sony A7S III: what we want to see and what we're likely to get