I remember days gone by when the tease of a new camera launch would fill me with excitement. When the thought of more megapixels, a faster processor, and the possibility of in-body stabilization would make me consider, is it time to upgrade?
I'd spend ages researching how much I could get for my current system, and hoping that there was an extra-special trade-in bonus or freebie that would seal the deal. But these days, new cameras are so expensive when they first come out that it's hard to get excited about something you can't afford.
Over the last couple of years, the price of cameras has skyrocketed – partly due to the pandemic, but also because there has been a steep increase in fuel, taxes, warehouse space, gas, electricity, and overall running costs. The average price of a camera has tripled in the last ten years and, while that's partly because all cameras seem to be super-advanced, it also could be due to the fact that camera sales have dropped significantly thanks to camera phones.
An entry-level system such as the Canon EOS R10 has an advanced autofocus system, 4K 60p video and 23fps continuous shooting, but at nearly $1,000 / £1,000 / AU$2,400, it's steep for a camera aimed at "beginners".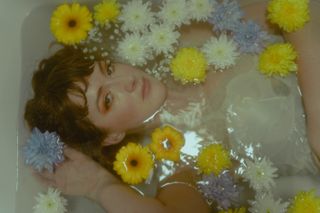 My very first camera was a Nikon D3200 and I think I got it in a kit with the 18-55mm lens for around $550 / £450 / AU$850, possibly less. It served me well until it was stolen at a house party. That forced me to invest in my first semi-pro camera, a Nikon D750.
Most entry-level interchangeable lens cameras released in the last two years, such as the Nikon Z50 or the Sony A6600, are much closer to the $1250 / £1000 / AU$1900 mark (if not more), and that's without a lens. That's much more of a commitment and expense to purchase. Okay, my D3200 hasn't got all the thrills and frills of modern cameras but it was perfect for what I needed at the time – and most importantly, it was achievable.
Just because I can't get as excited by new camera releases as I used to, though, doesn't mean I'm less impressed. In fact, the opposite is true. It feels like every time a new camera is released, my mouth hits the floor at what it can do.
For example, the Nikon Z9 can shoot 8K 60p video, up to 120fps in continuous burst mode, it has a 45.7MP sensor and 5-axis image stabilization. It's widely regarded as one the best 8K cameras but I'll be retired before I could afford it – and unless you earn a big chunk of money from photography, the cost just isn't justifiable.
I currently shoot with a Sony A7 III and, despite the fact that it's now five years old, I still love the images I get out of it. I shoot mostly portraits, so I don't need crazy fast burst modes. A high-megapixel sensor like the 33MP on the Sony A7 IV would be dreamy, but I'm not about to shell out over grand to get it. (I'd gain a lot of other features, too, but they're all 'want' rather than 'need').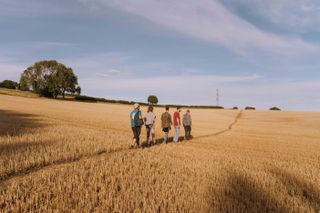 There's a reason lots more people are starting to buy used and refurbished cameras. They are significantly cheaper, and when buying from a reputable retailer such as MPB you still get a warranty. You might even have enough money left over to invest in a new lens, too!
I'm sure I'm not alone in my frustrations over the cost of new cameras. I understand why they're so expensive; the tech used is incredibly advanced, they're likely to have been in development for years, and of course the cost of living crisis makes everything more expensive. But sometimes it feels like no matter how hard you work or how hard you save, getting the latest and greatest camera is unachievable.
It makes me sad that these extortionate prices are making photography an elitist's game. When it all comes down to it, photography is about the photos you take, how they are composed, and what feelings they elicit when viewed – not what equipment you use to shoot.
So whether you are one of the lucky ones who can afford to upgrade systems regularly or, like me, you make do with what you have and still enjoy the process, photography should be about the final result, not how much you can afford to drop on kit. Yes, all these advances in the camera world make taking a good photo easier – but arguably, doesn't that mean people shooting on older systems are better photographers? There's some food for thought.
Check out the best used cameras and bag yourself a bargain without skimping on features!