2017 was a mighty busy year for the photographic industry.
Thanks to a slew of new flagship models from many of the photographic heavyweights, and various closures, mergers and other significant announcements, the year saw the photographic landscape shifting constantly.
For the benefit of those who missed anything, or anyone that just wants to get up to speed on how things stand for all the big players, we've rounded up all the key events and releases of 2017 over the following pages.
Fujifilm updates X-series with the X100F, X-T20, X-Pro2 and Graphite X-T2
Fujifilm started 2017 with a bang, bringing out an update to its popular and stylish range of X100 fixed-lens compacts in the form of the X100F (below).
Accompanying this beautiful compact was the X-T20, a miniature version of the X-T2 at a sub-£1000 price point to tempt beginning photographers.
Stylish graphite versions of its flagship X-Pro2 and X-T2 cameras rounded off a seriously impressive start to the year.
Read more: Fujifilm X-T20 review
Panasonic GH5 becomes new Lumix flagship hybrid model
The successor to Panasonic's 4K-equipped GH4, a CSC that has gained serious popularity among filmmakers, officially arrived at the start of this year after being teased at Photokina 2016.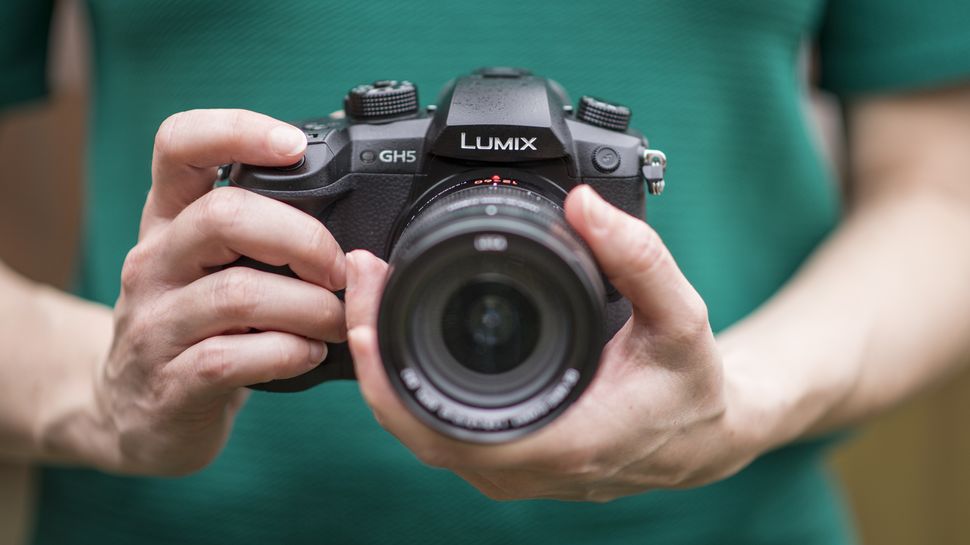 The Panasonic Lumix GH5 stole the show at CES 2017, impressing all and sundry with its ability to capture 4K UHD video at 60p and 50p (8bit 4:2:0), with a bit rate of 150Mbps and no cropping (ie using the full width of the camera's sensor.)
Read more: Panasonic Leica DG Vario-Elmarit 8-18mm F2.8-4.0 ASPH sample images
Leica brings out the M10
In January, the venerable maker of premium cameras updated its legendary M-series with the Leica M10, a slimmed-down version of what had gone before, sporting a new 24MP sensor, an external ISO dial and a new Maestro II processor.
Read more: What goes on in Leica's German HQ?
Ricoh unveils the Pentax KP
After the positive reception for the full-frame K-1 and enthusiast-focused K-3 II, Ricoh expanded the Pentax K-series DSLR line with a solid follow-up: the Pentax KP.
The new camera isn't a replacement for anything that had come before, more a slimmed-down refinement, but it came packing a few headline-grabbing features, including a top ISO of 819,200 and an electronic shutter capable of shooting at 1/24,000sec.
Read more: Pentax K-P review
Triggertrap shuts its doors
Following a failure to deliver on the promises of its Ada Kickstarter campaign, which was funded to the tune of $500,000, pioneering remote trigger producer Triggertrap announced its imminent shuttering.
Founder Haje Jan Kamps said, "We weren't able to claw our way out of the hole, and the company now owes the company's founders around $60k. With no realistic hope of ever paying that money back, and after ten months in a row of struggling to make payroll for our remaining staff members, we decided it was time to give up."
Nikon scraps its DL series before it even makes it to market
Nikon finally put its long-delayed series of DL premium compacts out of their misery, announcing that the new line was officially dead.
The series had been unveiled in January 2016 and set for release in June of the same year, but missed the target due to problems with the processor. Later on, Nikon announced a 'back-to-basics' approach that would see it focusing more on DSLRs once again. This decision, as we soon shall see, would pay off.
Read more: The 10 best compact cameras in 2017
Canon unveils the EOS 77D, EOS Rebel T7i / 800D and EOS M6 cameras
Canon bulked out its entry-level range in February, with the EOS Rebel T7i / 800D, which boasted a 45-point all cross-type autofocus system and Dual Pixel AF in Live View, with a 24.2MP APS-C sensor and DIGIC 7 processor.
Users who opted for the slightly higher-spec EOS 77D, meanwhile, got themselves a top-plate LCD and additional custom controls among other sweeteners.
Read more: Canon EOS 800D review
The mirrorless M range, meanwhile, also saw a new face, namely the EOS M6. In a move that confused pretty much everyone, the EOS M6 was designed as a replacement for the EOS M3, and slotted in underneath the EOS M5. It carried essentially the same internals as the M5, but eschewed a viewfinder for a slimmer (and cheaper) overall package.
Read more: Canon EOS M5 review
Lens bonanza at CP+
At CP+ 2017, lenses were king. Sigma was showing off its four recently unveiled lenses, namely the 24-70mm F2.8 DG HSM OS, the 135mm f/1.8 DG HSM and a 14mm 1.8 DG HSM for the Art series, and a 100-400mm f/5-6.3 DG OS HSM lens for its more affordable Contemporary line.
Ricoh also added two new full-frame lenses to the Pentax range – a D FA* 50mm f/1.4 and D FA * 85mm f/1.4 lens – while Tamron showed off the SP 70-200mm f/2.8 Di VC USD G2 and a 10-24mm f/3.5-4.5 Di II VC HLD.
Olympus pulls the plug on Four Thirds
It was hardly a surprise but still an emotional moment: Olympus called time on its Four Thirds system, announcing that the last Four Thirds lenses would cease production. The range began with the Olympus E-1, and was the stepping stone to the Micro Four Thirds system used by Olympus and Panasonic today.
Fujifilm introduces Instax Mini 9
Fujifilm updated its popular Instax series of instant cameras with the Fujifilm Instax Mini 9, building on what came before by adding a selfie mirror and a close-up attachment, the latter allowing photographers to shoot at distances as close as 35cm.
Read more: 10 tips on getting the best out of your Fujifilm camera
Atomos Ninja Inferno launched
In exciting news for low-budget filmmakers, Atomos unveiled the Ninja Inferno off-camera recorder, a slimmed-down version of the Shogun Inferno that's tailored to the needs of DSLR/CSC filmmakers, with a price to match.
The Ninja Inferno came packing 4K/60p recording and Atomos's popular Atom HDR technology, which allows users to see an accurate colour rendition while recording in Log.
Read more: The top 10 pro video recording accessories
Samsung Galaxy S8 and S8+ arrive
Samsung stepped up its smartphone game by unveiling the Galaxy S8 and S8+.
The standout feature of the new devices was the curved 'infinity display'. Photography-wise, things were fairly similar to the S7, with a 1/2.5in 12MP sensor and Dual Pixel AF system combining with a fast f/1.7 aperture and optical image stabilisation.
Read more: 10 tips for taking better photos with your smartphone
At the same time, the firm updated its Gear 360 camera, overhauling its controls and bringing its dual sensors closer together for easier stitching of spherical images.