From much-needed retrospectives of the work of feted photographers to impressive and thorough overviews of specialist photographic genres, and more besides, some compelling new photography books have been published this year.
We may be deeply immersed in the digital age, but there really is no substitute for the enjoyment to be had from devouring a book of photographs, especially when they are lovingly reproduced on quality paper and accompanied by informative and inspirational text.
The titles that have made our pick of 2019's books on photography all fall into that bracket. So whether you're a fan of astrophotography, landscapes or street photography, or perhaps the world's most iconic camera brand, you'll find something of interest in the following selection…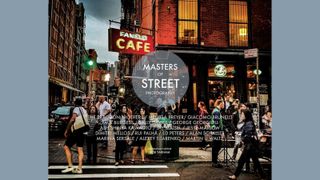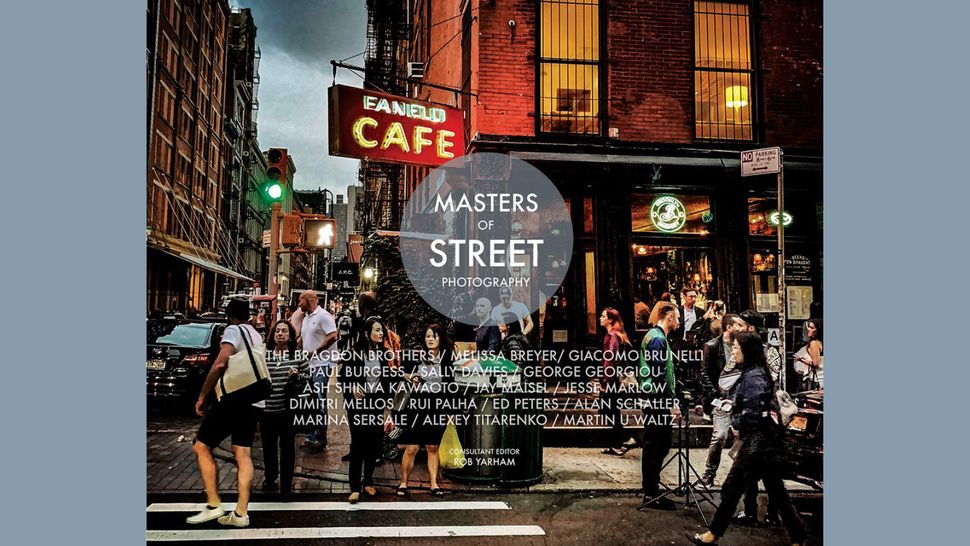 Sixteen leading practitioners of street photography are chosen to showcase their wares in this cleverly curated collection of images. Printed on quality paper, the reproduction of the photographs, a mixture of color and black and white, is of a high standard.
The clue to the organisation of the book lies in the title. Individual photographers are each assigned to a 'Master of…' chapter – for example, Flash (The Bragdon Brothers), Urban landscape (Sally Davies), Noir (Giacomo Brunelli) and Hidden stories (Melissa Breyer) – and contribute six images.
Interviews with the photographers within each chapter allow the readers to get an insight into their artistic missions and working methods, while image thumbnails at the close of each chapter contain at-a-glance technical information.
With these themed chapters permitting a clear focus on a particular area – especially one you may not have considered before – this cleverly curated book is an ideal introduction to the possibilities of street photography.
• The best books on street photography in 2019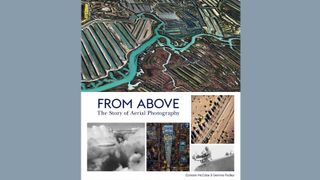 Capturing images from height is certainly all the rage these days, and this coffee table tome chronicles how it was done before the proliferation of camera drones. Co-authors Eamonn McCabe and Gemma Padley have pulled together some fascinating images from the 1850s right up to the present day.
Over this 170-year period, the means of capturing aerial photography has seen constant development, with balloons and airships giving way to airplanes, helicopters, satellites and more recently, drones.
In their choice of images and potted histories of the photographers who took them, the authors explain how the reasons for taking to the skies to gather a perspective from above have also changed since the pioneering Frenchman Nadar took to his tethered balloon in 1853.
Stand-out images include San Francisco after the earthquake in 1906, the effects of aerial bombardment in various conflicts, picnickers in Central Park in 1983, the work of pioneers including Edward Burtynsky, Sebastiao Salgado and Yann Arthus-Bertrandt and many more.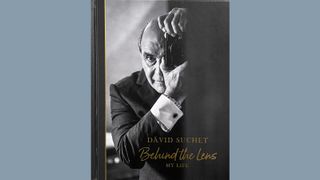 Best-known for portraying Agatha Christie's Hercule Poirot on British television, leading character actor David Suchet is also a passionate photographer.
The satisfaction he derives from being behind the lens, and his enthusiasm it gives him, lends this autobiography a distinctive hook and allows him to move away from the standard celebrity memoir format.
Instead, we discover hitherto unknown facets of Suchet's life through his interest in the medium, which he traces back to being inspired as a young child by his press photographer grandfather Jimmy Jarché.
Photography soon became habit-forming for Suchet, resulting in more than 8,000 images to choose from when putting this book together. "I don't classify myself as a great photographer, or even a good one," he notes. "I just take photographs because they represent how I see the world."
The final cut comprises a wide range of photographs taken throughout his career, some captured on a Leica M3 and a Rolleiflex, plus portraits of family members and actor contemporaries.
There are some well-observed candid and incidental photos in this book, as well as well-executed portraits of actors including Dame Judy Dench and Emma Thompson. If his agent stops calling with new roles anytime soon, then we may well see more of David Suchet's photography.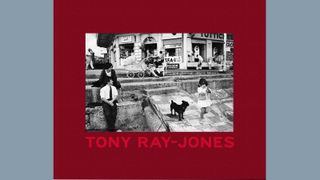 This new retrospective celebrates one of the most unique and visionary practitioners of British documentary photography in the 1960s. Tony Ray-Jones died tragically young, aged just 31, but produced a body of work that is still vital today.
After studying photography in the US, Ray-Jones returned to Britain in 1966. Looking to build a body of work alongside his commercial assignments, he identified the English way of life, as seen mainly at the seaside and in rural villages, in need of documenting before it became more Americanized.
The English Seen contains 80 Ray-Jones photographs taken in various parts of the country between 1966 and 1969. His eye for quirky detail results in many telling images of the English relaxing, unwinding or in a state of pause – all captured in a variety of backdrops.
Quintessentially British, these include seasides like Blackpool and Brighton, inner London markets, and fairs and festivals around England. High society is pictured, too, with scenes from the Chelsea Flower Show, the Glyndebourne Opera and Eton College's Fourth of June celebrations.
Ray-Jones's work influenced a generation of photographers, including Martin Parr, who writes the foreword and whose Foundation is co-publisher of the book, which is available direct from the Martin Parr Foundation.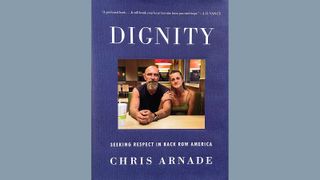 In one of the most thought-provoking photography books of the year, former Wall Street bond trader Chris Arnade offers a personal take on the polarisation of American society in the wake of de-industrialisation.
This collection of images is subtitled 'Seeking Respect in Back Row America'. Arnade defines the 'front row' as well-educated strivers, while the 'back row' are those who stay behind in dying towns and cities, and who are dismissed as worthless for doing so.
Arnade left Wall Street to document poverty and addiction in the Bronx, before driving across the US to get the bigger picture. He soon realised that McDonald's restaurants were community centres and safe havens for those he was keen to meet and photograph.
The result, a series of photo essays gathered in locations from Alabama and California to Maine and Nevada, gave him a new-found respect for the dignity and resilience of the 'back row'.
Images throughout the book capture the desolation and starkness of the places Arnade visits, but there's also much tenderness on show to accompany the occasional harrowing scene. None of the images have captions, but the subjects are referenced in Arnade's engaging prose.
To quote the author, this isn't a book about "how we got Trump", but about "an attempt to listen and look with humility."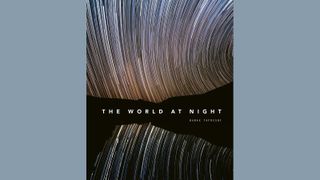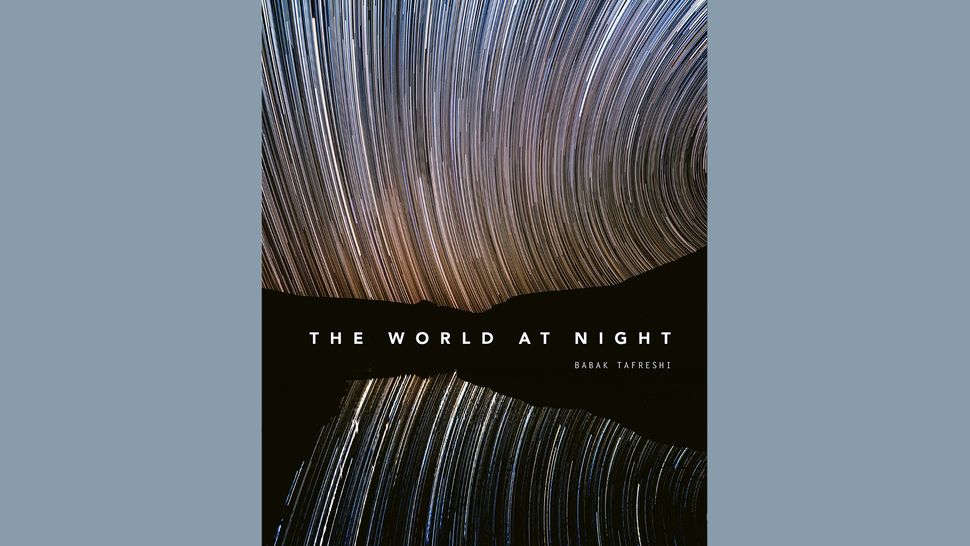 Six continents, 40 countries and some of the most remote corners of Planet Earth feature in this collection of night-sky images – all of which makes The World at Night a great introduction to astrophotography.
Author Babak Tafreshi has drawn together the work of a team of photographers from 20 countries for this partnership with international bodies The World at Night (which Tafreshi founded) and Astronomy Without Borders.
Organised into six chapters covering themes including UNESCO World Heritage Sites at Night, celestial events, dark sky refuges and the threat posed by grey-light polluted urban skies, the book features no end of astonishing images, many previously unseen.
Fascinating for anyone faintly interested in photographing the night sky (and there's a 'how to' section on page 235), and inspirational for those already doing it, The World at Night really is a journey to some of the most far-flung places on the earth.
But it also strikes a note of caution: "By losing the night sky [to light pollution] we risk the loss of a deep-rooted connection to our origins."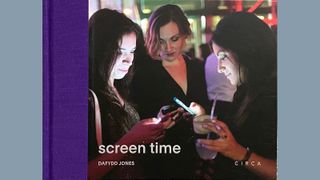 Smartphones are everywhere, and we all know we use them too much. Reading this book, however, may lead us to question the wisdom of our behaviour.
Dafydd Jones has photographed glittering celebrity events for British and American glossy magazines since the 1980s. For the last decade, though, he has been capturing images of people at social events and how they have become more interested in what's taking place on their own smartphones, rather than what's going on around them.
Screen Time is a collection of 90 images covering this phenomenon – or troubling sign of the times, depending on your point of view. Jones points out that the light reflected up into a smartphone user's face is actually quite flattering, so these candid photographs are always well lit.
Captions reveal the location and date of each photograph; see if you can spot all the celebrities captured in the book; in common with the less-famous subjects, they're all too engrossed in their screens to notice they've been photographed.
Jones hopes this obsession isn't storing danger for humanity further down the line. We could be in "a race to see what will wipe out humanity first – global climate change or screen-induced sexual indifference," he concludes.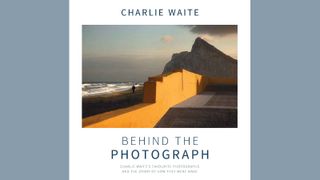 One of Britain's most highly regarded landscape photographers, Charlie Waite has created beautiful images in countries all over the world.
For this new collection, he picks his favorite images taken over the course of his career, and accompanies each with notes explaining the context and background. Technical information is also included, helpfully including filter types and settings.
Whether shot on film or digital, the images in Behind the Photograph are all of the quality we've come to expect from Charlie. Showing that he got his edit for the book spot-on, there are many highlights in this collection.
Alongside some well-observed and beautifully executed locations in Europe, there are images from Africa, America, India and the Far East.
The photographs are very well presented, and Charlie's explanatory notes are elegantly penned, taking the reader right back to when the image was created.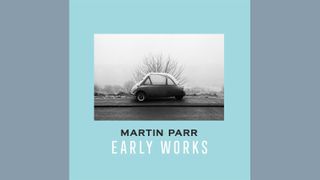 This new book features black and white photographs taken by Parr between 1970 and 1984 and fills some gaps in his published output, and is available direct from the Martin Parr Foundation.
Although some of the images in Early Works have already been seen in other Parr collections – The Non Conformists, Bad Weather and A Fair Day – more than 20 images have never appeared in print before. Some of these document visits that Parr made to India and China in the mid-1980s.
Early Works is therefore a must for any fans of Parr's oeuvre, who wish to see even more breadth to the work of this foremost documentary photographer.
Parr famously started shooting in color in the early 1980s; prior to then it had been the preserve of commercial photography including advertising. Jeffrey Ladd, author of the foreword in Early Works, makes the point that once he had moved to color,
Parr used the conventions and grammar from his black and white photography to push against the form, and for this reason the photographs in Early Works are even more significant.
Working in locations in the north of England (The Non Conformists and Bad Weather) and Ireland (A Fair Day), Parr captures customs and traditions in danger of dying out, and a country on the cusp of change.
Parr's observational flair is evident in 'Moss Side, Manchester, 1970' – the first photo that he received an award for – anticipating his studies of forlorn Yates Wine Lodges and their bored clientele in the north of England in the early 1980s.
Plus, in images throughout the book, we see numerous examples of Parr starting to hone his (now feted) eye for absurd details.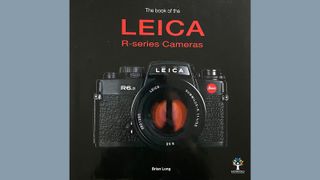 Leica's R-series of SLRs was manufactured between 1976 and 2009, and is acknowledged as the camera range that saved the brand from intense competition from Japanese manufacturers.
These days, R-Series cameras are becoming ever more collectable, so the arrival of this comprehensive guide will be timely for red dot enthusiasts and collectors alike.
Leica fan Brian Long, a British expat living near Tokyo, takes us through the genesis of the range, covering the introduction of the R3, moving up through the R-E, R5, R6 and R7, and culminating with the R8 and R9.
Drawing on the full co-operation of Leica, the book is replete with marketing materials and brochures – fascinating in their own right – as well as numerous tables listing the many lenses available for the various camera models.
The author neatly illustrates how the focus of Leica changed over the years: it entered a tie-up with Minolta in 1971, to make it compete better in the mass-market for cameras, but by the time the 10MP digital back accessory was announced for the R9, in 2003, Leica presented itself as "a supplier of specialist luxury goods for connoisseurs of the brand."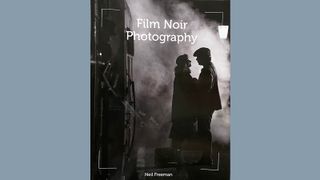 If you're a devotee of the classic look of film noir cinema, then this book will teach you how to add it to your repertoire of photographic portraiture.
Author Neil Freeman is a former Nikon School training manager and covers a wide range of topics in this comprehensive guide, which explains the detail very well.
Starting with a definition of the film noir aesthetic, which Freeman describes as "high-contrast visuals" and which had its heyday in the 1930s and 1940s, he breaks down how you can create this look yourself, using just a camera, prime lens and simple light source.
Further chapters build on these learnings, going on to cover subjects including lighting, lighting modifiers, settings for the camera and lights, tips for composition and using props, ideas for shooting on location and an Adobe Lightroom editing workflow. Each chapter culminates in an assignment, to reinforce what is being learned.
With over 100 photographs including portraits supported by lighting setup diagrams, Film Noir Photography is a valuable resource for those attempting to get the noir look; it's also a handy guide to lighting in its own right – well explained and easy to understand.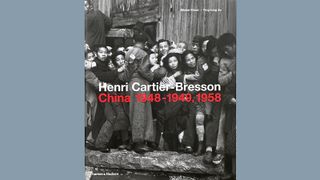 The work of Magnum Photos co-founder Cartier-Bresson needs little introduction, but two periods of his career are not so well known. China 1948-1949, 1958 covers both periods – the first one when the country was on the cusp of transition to Communist rule, and the second when that regime was firmly established.
Cartier-Bresson's first visit was a prolonged stay following an initial commission by Life magazine, and the work he produced cemented his international reputation.
On his return in 1958, proceedings during the four month visit were more tightly controlled, but he shot still more than twice as many photos as he strove to document China's 'Great Leap Forward'.
This book is a veritable Cartier-Bresson treasure trove; in addition to his images, there are supporting documents in the form of contact sheets, caption information and his correspondence with the Chinese authorities.
It all shines a light on two important phases of Cartier-Bresson's career – and as a document of the seismic changes taking place in China, must surely be without equal.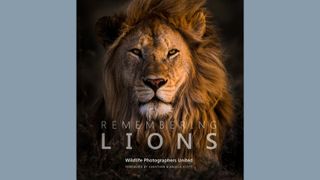 The fourth in the series of 'Remembering Wildlife' charity books focuses on lions, an endangered species despite the best efforts of conservationists. As the introduction to the book notes, the number of lions has declined by half in the last 25 years.
Over 70 of the world's leading wildlife photographers donated images for publication in Remembering Lions; as with the previous books, proceeds go towards increasing awareness of the plight of the species, as well as raising funds for its protection.
The choice of images sees lions and lion cubs photographed in a variety of settings, from the plains of Africa to a Nairobi-backdrop habitat. Color reproduction is excellent, and the book's binding is of a high quality.
Whether resting, watching, playing or feeding, Remembering Lions really captures the essence of these creatures and is a must for any lion lover. Remember to buy a copy and do your bit to reduce the threat to this mighty yet dangerous animal.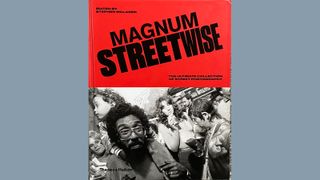 Billed as "ultimate collection of street photography", it's hard to argue that Magnum Streetwise is hugely impressive in terms of the scope, reach and quality of the images contained inside it.
For editor Stephen McLaren, street photography is more of a tradition than a genre, "a suite of improvisational tools to be used when the moment demands it."
And this is certainly in evidence throughout the book's near-400 pages, featuring contributions from 30 photographers on the Magnum Photos agency roster, from "20th-century masters" such as Henri Cartier-Bresson and Bruce Davidson to the new generation of Magnum talent including Jonas Bendiksen, Newsha Tavakolian and Peter van Agtmael.
The 30 photographers run through the book in alphabetical order, the sequencing occasionally interrupted by thematic pauses covering transport, recreation, market days, and how the photographers worked in the cities of New York, London, Paris and Tokyo – it's an effective way of progressing through the book.
Magnum Photos may not own street photography, but as this book shows, it certainly has some of the most iconic street photography images in its archive.
Read more:
• The best books on street photography
• The best books on fashion photography
• The best books on portrait photography
• The best photography books for beginners and pros
• The best books on food photography
• The best coffee table books on photography
• The best photobooks: make your own photography book