With the Panasonic Lumix S5 II vs Lumix GH6, which is the better camera? We'll compare the features and specs of both to help you work it out.
For a long time, Panasonic's Lumix GH-series Micro Four Thirds stills/movie cameras have been leading the company's charge in the best hybrid cameras market, culminating in the powerful but expensive Lumix GH6. In the full-frame Lumix S range, only the advanced Lumix S1H approaches the GH6's credentials.
Or at least that's how it was. Then Panasonic launched the Lumix S5 II, which closes the gap on the Lumix GH6 so effectively, and with a much larger sensor, that you have to look pretty hard to see where the GH6 still holds an advantage.
Both cameras deserve to be considered among the best cameras for filmmaking, and, at a pinch, even amongst the best cinema cameras. Certainly, if you're a Panasonic user already, these are perhaps the two best Panasonic cameras to buy right now in their respective formats.
So what are the key differences between the Lumix S5 II and the Lumix GH6, and can Panasonic's smaller-format GH model still hold its own?
Panasonic Lumix S5 II vs Lumix GH6
Why you can trust Digital Camera World Our expert reviewers spend hours testing and comparing products and services so you can choose the best for you. Find out how we test.
1. Sensor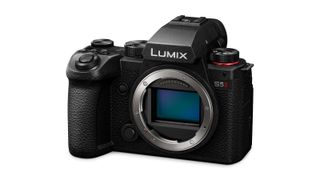 • Lumix S5 II: 24.2MP full frame CMOS
• Lumix GH6: 25.2MP MFT Live MOS
This is the biggest difference. While the Lumix GH6 has a slight resolution advantage, the Lumix S5 II has a full frame sensor around four times the area of the Micro Four Thirds sensor in the GH6. While the outright detail rendition might prove similar, you can expect the S5 II to offer much cleaner images at higher ISO settings and perhaps increased dynamic range too. The increased sensor size does have implications for lens choices, though, which don't all go in the S5 II's favour – more on this shortly.
2. ISO range
• Lumix S5 II: ISO 100-51,200 (exp. 50-204,800)
• Lumix GH6: ISO 100-25,600 (exp. 50-25,600)
As we mentioned in the previous section, the S5 II's larger sensor promises improved low light sensitivity and indeed that native ISO range goes one f-stop higher than the GH6's – and a further two stops higher in expanded ISO mode. The Lumix GH6 is a decent performer in low light, given its sensor size, but we would expect the S5 II to produce noticeably better image quality at high sensitivity settings.
3. Autofocus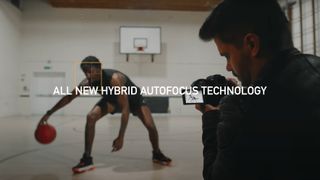 • Lumix S5 II: Hybrid phase detect
• Lumix GH6: DFD phase detect
At the time of writing we haven't had the opportunity to test the S5 II's new hybrid phase/contrast AF system, which is a first for Panasonic and brings it in line with its rivals. The GH6 uses Panasonic's highly advanced DFD contrast AF system which can produce 'pulsing' effects during continuous autofocus. However, given that not everyone needs continuous AF tracking and that the S5 II is as yet untested, let's be cautious and give the S5 II an advantage in principle.
4. Stabilization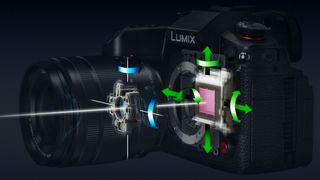 • Lumix S5 II: 6.5 stop Dual I.S. 2
• Lumix GH6: 7.5 stop Dual I.S. 2
Both cameras offer hybrid Dual I.S. stabilisation systems that combine in body IBIS with lens stabilisation, where available. The GH6 has an advantage on paper, with a maximum compensation of 7.5 stops against the S5 II's 6.5 stops. We've found the IBIS in Micro Four Thirds cameras from Panasonic (and Olympus) to be just about the best there is, and given that smaller sensors can typically be stabilized much more effectively than larger ones, we would expect the GH6's stabilization to be at least 1 stop more effective than the S5 II's and perhaps more.
5. Video (internal)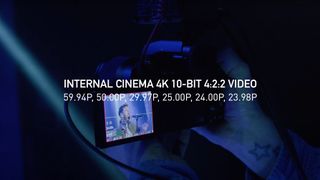 • Lumix S5 II: 6K 'open gate' up to 30p, 5.9K up to 30p, C4K/4K 10-bit 4:2:2 internal up to 60p (with APS-C/Super35 crop)
• Lumix GH6: 5.8K 'open gate' up to 30p, C4K/4K 10-bit 4:2:2 internal up to 60p full width
Both cameras can shoot 6K 'open gate' video (5.8K for the GH6) using the full sensor area, and C4K/4K at up to 60p – but where the GH6 can shoot 4K 60p without a crop, the S5 II has to switch to APS-C/Super35 mode. Both cameras also have active cooling fans for essentially unlimited recording times. However, the GH6 does have one memory card slot for higher-speed CFexpress Type B cards, which has an impact on its high frame rate capabilities and internal recording options, as we'll see.
6. Bitrates and compression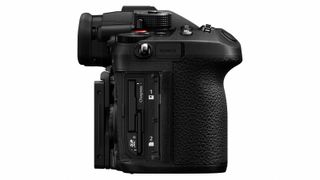 • Lumix S5 II: Up to 200Mbps, Long GOP
• Lumix GH6: Up to 800Mbps, Long GOP or All-I, Apple ProRes internal
The video resolutions and frame rates available on the Lumix S5 II look pretty impressive, but it falls down somewhat on bitrates and quality settings. With a maximum bitrate of 200Mbps and Long GOP recording only, the S5 II cannot match the 800Mbps bitrate of the GH6 (even more for Apple ProRes recording) and choice of Long GOP or superior All-I recording. What's more, the GH6 can record in the higher quality Apple ProRes format internally, whereas the S5 II will need an external recorder (depending on future updates).
7. HFR and Slow & Quick
• Lumix S5 II: HFR up to 120fps, S&Q up to 180fps, 4:2:0 10-bit Long GOP
• Lumix GH6: HFR up to 120fps, VFR up to 240fps, 4:2:0 10-bit Long GOP/All-I
The Lumix S5 II can match the 120fps HFR frame rate of the GH6, but where the S5 II's S&Q mode can go up to 180fps, the GH6 offers VFR (variable frame rate) recording up to 240fps. Both cameras can capture 4:2:0 10-bit bit video in these modes but the GH6 offers All-I recording too.
8. Lenses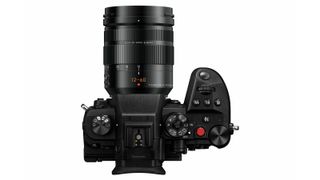 • Lumix S5 II: L-mount
• Lumix GH6: MFT
The advantages offered by the S5 II's larger sensor don't necessarily carry. through into lens choice. The range of L-mount lenses available is still somewhat limited and, like all full frame lenses, they tend to be pretty big and heavy. The choice of MFT lenses, by contrast, is huge, and comes not just from Panasonic and Olympus but third-party lens makers like Laowa with (for example) its extraordinary 6mm T2.1 cine lens. MFT lenses are lighter and cheaper too, so of cost, mobility and lens choice are major factors in your decision making, the GH6 has a lot going for it.
9. Size and weight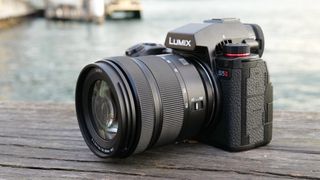 • Lumix S5 II: 134.3 x 102.3 x 90.1mm, 740g
• Lumix GH6: 138.4 x 100.3 x 99.6mm, 823g
No, we haven't got those figures the wrong way round. Despite its much smaller sensor, the GH6 is both heavier and slightly larger than the S5 II. The S5 II is remarkably compact for a full frame camera with these video features and active cooling built in, while the GH6 is a big bruiser of a camera designed to do a job not fit a specific set of dimensions. However, you also have to factor in the lenses, which are much larger and heavier on the S5 II. By the time you're set up for shooting, the GH6 is still likely to offer a lighter and more wieldy setup.
10. Price and availability
• Lumix S5 II: $1,998/£1,999 / AU$2,995
• Lumix GH6: $1,898/£1,999 / AU$3,295
At the time of writing, the S5 II is not yet on sale, so for a little while at least the GH6 wins on availability. However, with prices almost the same, the S5 II seems like rather exceptional value for money by comparison. The GH6 does look expensive for a camera with a sensor 4x smaller. However, when you factor in lens prices, the cost of the system as a whole is likely to come down in the GH6's favor.
Panasonic Lumix S5 II vs Lumix GH6: conclusions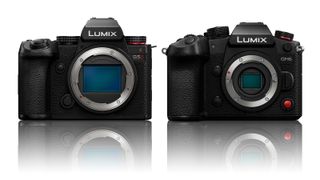 The Lumix S5 II really has put the cat amongst the pigeons. It surely leaves the Lumix S1 dead in the water, makes the S1R solely a stills shooter and challenges the mighty Lumix S1H too. It also gives the GH6 a serious run for its money – on paper at least. In practice, the GH6's higher bitrates, compression and capture choices are highly significant, and for those already embedded in the MFT system, the S5 II hardly does enough to make them switch.
The S5 IIX, however, could be a different proposition entirely. While the S5 II looks a terrific amateur-level filmmaking tool, the S5 IIX really means business, and it's this camera that could pose the greatest threat the Panasonic GH6, or even Panasonic's whole MFT line-up.
---
You might also like the best L-mount lenses and the best MFT lenses.