Live
Canon is launching a new camera NOW! Watch it LIVE, right here
Canon is launching a major new camera – watch the event LIVE RIGHT NOW with our blow-by-blow analysis!
By James Artaius published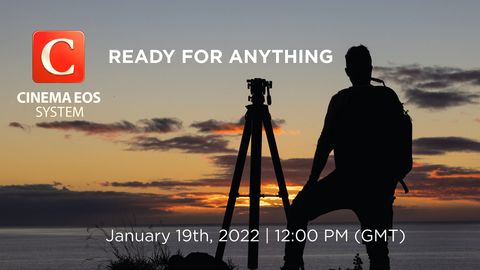 (Image: © Canon)
Refresh
We're just minutes away from seeing Canon's new camera! Pull up a chair and a bag of popcorn – this is going to be interesting.
The YouTube chatroom is abuzz with speculation… especially following some leaks this morning
Some wishful thinkers are speculating on a Canon EOS C200 Mark II with RF mount, or a C700 in compact RF form factor. Guess we'll see, momentarily!
Top comment so far: "CCC Canon Credit Card Show begins now"
AAAAAAAAAAAAAAAND HERE WE GO!
This dramatic music would make a BBC documentary proud
Ram Sarup is our host, to tell us all about Cinema EOS.
Integrated cooling system, electronic (but not sensor shift) stabilization, RF mount
Anamorphic lenses supported by third party adapters:
2x, 1.8x, 3x de-squeeze
Up to 14 stops of dynamic range, with Dual Base ISO for maximum low light performance
Wave forms, false color, other options
Ooh, up to 180° shutter angle! This is a serious cinema camera
Camera deals, prizes and latest news
Get the best camera deals, reviews, product advice, competitions, unmissable photography news and more!
Thank you for signing up to Digital Camera World. You will receive a verification email shortly.
There was a problem. Please refresh the page and try again.