With the advent of digital imaging it's easy to splice a new sky into a landscape shot that isn't quite working. With the right Photoshop layers, blending and masking skills, it's possible to create seamless composite images that look completely natural – and with the clever AI Sky Replacement tool in Luminar 4, it's easier still.
But where do you get your skies? That's easy – from your back yard, from your front porch, from an upstairs window. The key is to keep your eyes open for changes in the sky from day to day and hour to hour… and always have your camera ready. You don't have to travel the world to find the best skies (which is just as well, right now). Skies are the same for everyone, everywhere.
You don't need any special equipment. Any DLSR or mirrorless camera with a kit lens will be fine, or even a point and shoot camera or your smartphone. Don't worry too much about exposure or white balance either – just make sure you shoot raw files if possible. That way, you can adjust your sky shots later to match the tone and exposure of the images you want to blend them with.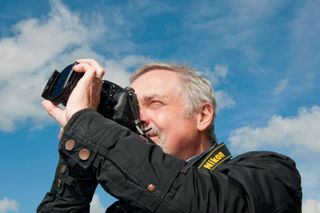 Sky photography tips
Get some variety – blue skies with fluffy white clouds, stormy overcast skies, yellow/orange sunset skies, cool blue dawn skies – the sky is changing all the time
Change the angle – it's good to have 'wideangle' skies to go with wideangle images, or zoomed-in sky details to match up with longer focal length outdoor shots like portraits
Vary the direction – if you shoot straight upwards you'll get a more even tone but a perspective that might not match up well with your photos. Make sure to get shots framed just above the horizon, too, which will give a better gradation in the sky and more natural perspective for wide-angle landscape shots.
Keep your sky shots separate – if you leave them with all your regular photos you'll probably never be able to find them again later when you need them – instead, store them in a separate, clearly-marked folder.
Don't worry about image size – you can enlarge/shrink skies as necessary in your photo editing software to match the image you're putting them with. You don't look for sharp detail in skies.
Catch birds, planes and the moon too. Birds can add life to landscapes, planes are good for cityscapes and you might need a shot of the moon to enhance your night shots.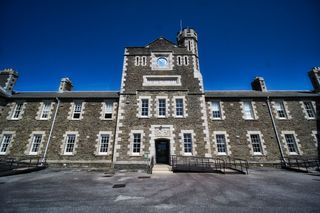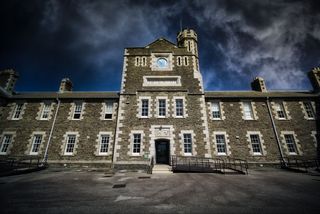 Is it cheating?
That's for you and your conscience. If you're creating a documentary record of an actual event or scene, then dropping in a new sky is definitely not the right thing to do. But if you want to create dramatic, beautiful, thought-provoking images (insert your own adjective here) via photography, then adding in a new sky is just one of the ways you can do it.