Landscape scenes with carpets of flowers or brightly colored plants are a popular subject for outdoor photographers. While the lower portion of woodland scenes often need to be managed with care or, on occasion, excluded in their entirety due to plentiful distractions, those with flower carpets are full of depth and pleasing balance.
The sense of the field of detail extending beyond the frame is a powerful tool as it encourages the viewer to explore the image and adds to the immersive experience. It helps our audience feel as if they are within the scene themselves, which is ultimately the goal of any photograph.
• Read more: Landscape photography tips
• Best cameras for landscapes
• Best lenses for landscapes
There are some challenges to address, however, namely the perspective required to compliment the spatial distribution of the high frequency flower detail. While it may be tempting to use the widest focal length available, this can stretch the foreground to reveal too much space in between each flower head.
This breaks the 'endless' illusion and disrupts the balance. Similarly camera height can impact the unbroken appearance of the natural carpet, as elevation controls the angle at which we see each flower.
Here we explore how best to capture a floral woodland scene by controlling distracting extraneous detail, using only camera position, lens pitch and focal length.
01 Find a scene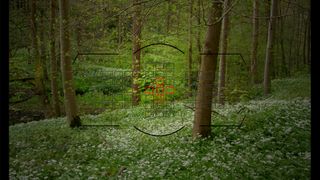 Look for a location where there is a relatively flat area of terrain covered by bright foliage. Ideally have a flatter area in the foreground and ascending ground in the distance to show multiple angles in the flowers.
02 Select focal length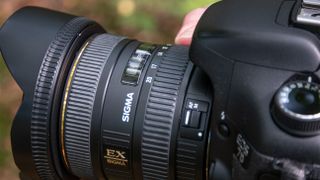 Start wide and zoom in until there is sufficient compression. Aim for a focal length of between 20mm and 70mm equivalent (in Full frame terms) as will retain the environment while preventing foreground stretching.
Step 3: Alter camera height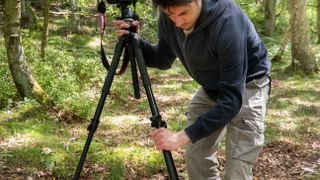 Adjust the tripod extension to set the optimal camera elevation. Aim to avoid the average standing level while preventing much of the flower stems from becoming visible in the extreme foreground.
Step 4: Vary pitch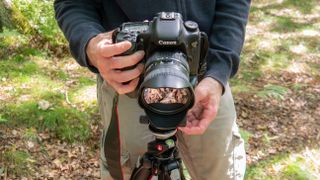 Alter the angle of the lens to the horizon. Pitching down will include more of the foreground but may reveal more stem. Pitching up will limit foreground but bring flowers closer together, reducing field 'breaks'.
Step 5: Experiment with subject distance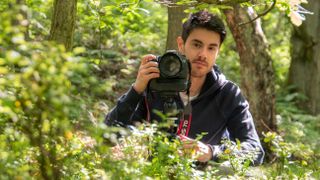 Change the distance between the camera and foreground flowers and vary the focal length. This will help to find the best balance of environment inclusion and subject compression, for pleasing frame proportions.
Step 6: Change position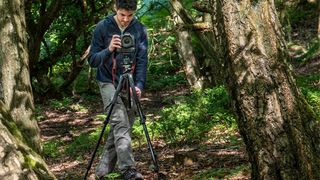 Sometimes by simply changing your choice of shooting position you can control how your field of detain seems to spread across the frame. Aim for an even distribution of flowers/plants, with no breaks.
Read more:
How to plan the perfect landscape shoot!
The best lenses for landscapes: get ready for the great outdoors
The best camera gear for landscape photography: kit for the great outdoors