Ponder what has changed photography the most in the past decade and you'll likely settle on a class-leading camera or revolutionary accessory, but there's a strong argument this accolade belongs to Instagram.
Read more: 20 famous photographers you should follow on Instagram
The social media platform launched in 2010 and is one of the most popular websites in the world. Its focus on imagery attracted the attention of amateur and professional photographers alike. In 2015 Instagram – then famed for only allowing 1:1 images or videos – introduced portrait and landscape orientations so you can get even more creative. Check out the best cameras for Instagram if you're looking to up your Instagram game!
• Looking for photoshoot ideas?
Unlike many other image-sharing sites, profiles display a chequerboard of the user's latest posts, so visitors view a curated selection of work, much like visiting a gallery. The ability to gain followers, comments and Likes has allowed photographers to grow their own communities; there's never been an easier way to get your name out there. Even if you don't want to share your images, you can create a private account to use as a photo journal.
There's certainly a benefit to having a portfolio of your best images, so you can relive experiences and see how you've improved. Let's get started with a quick overview. Also, don't forget to follow us for all sorts of great content on @nphotomag (and @digitalcameramag!).
An intro to Instagram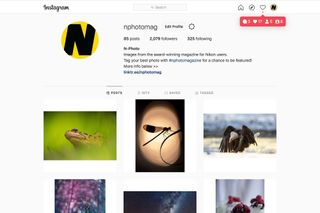 1. Another pic in the wall
Your wall features all the images you have posted and is what users see when they visit your profile. It's worth thinking about how those images work together as a series, whether they're bound by similar editing styles, specific genres or color grading.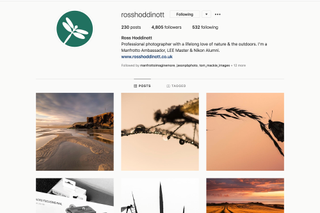 2. Other accounts
Following other photographers is a great way to find inspiration and connect with like-minded people. Some users supply detailed descriptions with each photo, helpful if you're looking for gear recommendations, the location of the shoot or helpful tips.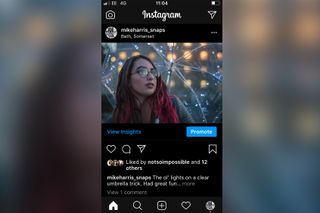 3. The news feed, Likes and comments
The latest posts from the accounts you follow will appear in your news feed, and anyone who follows your account will be able to see your posts in theirs. Followers are therefore much more likely to see and thus comment on or like your photographs.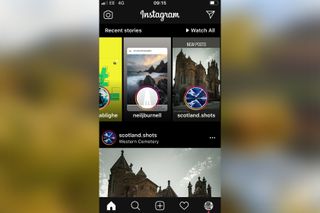 4. Sharing stories
Instagram Stories enables you to post images and 15-sec videos that only appear for 24 hours. This provides you with the freedom to post quick updates, vlogs and behind-the-scenes images and videos that you might not want to post on your curated wall. Longer videos can also be uploaded in the form of Instagram, Reels.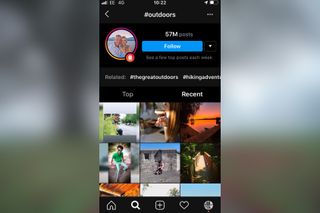 5. #hashtags
Hashtags are words or short phrases, with no spaces, that begin with the hash symbol (#). Instagram uses them to categorize its content. When you post an image, you are invited to assign up to 30 hashtags. A landscape photo might use the hashtags: #landscape, #landscape_photo and #outdoors. Hashtags can be clicked on to take users to the latest or most popular images that use that same hashtag.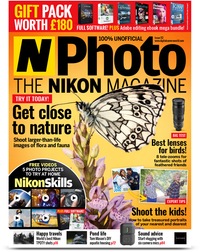 N-Photo: The Nikon Magazine is a monthly publication that's entirely dedicated to Nikon users. For the best news, reviews, projects and more, subscribe to N-Photo today!
Read more
10 tips for Instagram success
Best free Instagram Stories template
The best cameras for Instagram
Best camera for beginners