In this project we are going to achieve some distinctive images by capturing reflections that are made by natural light. You'll experiment with abstraction, isolating a reflection to create a different view. Your observational skills and ability to spot opportunities are key tools for taking this kind of photograph.
Using a tripod to steady your camera, you can frame the shot and proceed using your camera's manual mode. You need this full level of control as this type of shot can easily be overexposed, losing important detail. During editing, we will enhance the image to make sure the background is dark and the light is the main subject.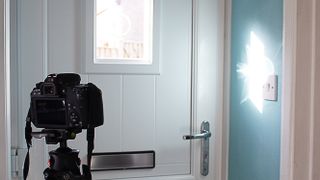 01. Set up the shot
Find a reflection, which could be inside or outdoors. Here it's the reflection on the wall to the right. The tripod is key to this technique: it enables you to keep the camera steady while you use Live View mode, so you can work out the exposure you need to highlight the light of the reflection. Using a 50mm lens or similar gives you more flexibility in changing the aperture.
• Read more: Best 50mm lenses
02. Take the shot
The strength of light can change constantly and affect the reflection you're shooting, so you need to be adaptable with your settings. Your priority is to keep the background as dark as possible, to heighten the contrast between light and dark. This requires a fast shutter speed and a wide aperture. (Try something like 1/1,000 sec at f/2.8 or f/4; you may need to raise the ISO to achieve this.) You want to get the light as bright as possible without overexposing it and losing detail.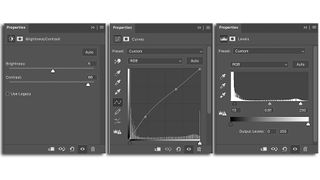 03. Edit the image
While you're editing your photograph, you need to concentrate on Brightness and Contrast. As you used a wide aperture, the brightness may need to be adjusted slightly, otherwise the detail of the reflection will be lost and overexposed. The contrast needs to increase to make the surrounding black. You could also use Curves or Levels to make these adjustments.
Top tip for capturing reflections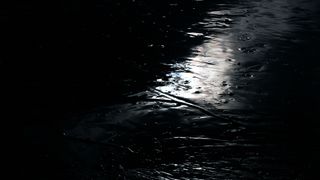 Adapt to your surroundings
This technique can be adapted to different environments. The weather is forever changing, so always be aware of light and its reflections. This outdoor image, highlighting light across a wet beach, was taken with an exposure of 1/1,600 sec at f/22.
Finding abstraction within your scene is a great skill: you're showing a natural subject in a more creative way, asking the viewer to question the subject of the photograph and how the image was created.
This article was first published in Digital Camera magazine.

Subscribe now
Every issue of Digital Camera magazine is packed with tips, techniques, pro advice, reviews, news and inspiration. To get a copy delivered straight to your door every month, subscribe at our online shop.
Alternatively, you could choose from our range of digital options, including:
• Apple app (for iPad or iPhone)
• Zinio app (multi-platform app for desktop or smartphone)
• Google Play (for Android devices)
• Readly (digital magazine subscription service )
Read more:

Best photo-editing software
Best video-editing software
The best photo-editing laptops