Growing up in Orkney, getting into landscape photography after I first picked up a camera seemed inevitable. Pair that with the long, dark nights of winter, and the chances of seeing the Northern Lights always intrigued me. After a few chances to capture the Northern Lights in Orkney, my passion for astrophotography was ignited.
When my partner and I decided to travel to New Zealand for a year, it really took off. We spent a year in a campervan, meaning that we could really make the most of the remote dark sky areas around New Zealand. I travelled with a very light setup: just one camera, two lenses (one fast wide prime, one zoom), and a good budget travel tripod.
The scenes we witnessed have inspired me to delve deeper into astrophotography, despite having fewer chances to get out for shots since returning from New Zealand. I'd only dabbled in astrophotography before, but going forward, I see it becoming a major part of my photography.
• Read more: Astrophotography tips: How-to guides and videos on getting your best shots
Astrophotography: Be inspired to capture the night sky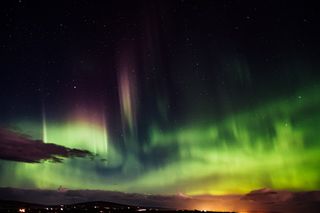 01. Orkney Northern Lights
This was the most vivid display of the Northern Lights I'd seen. I was lucky to be able to capture it right outside my parent's house. There was a lot of trial and error: the aurora was moving a lot, with dips and peaks in color and brightness.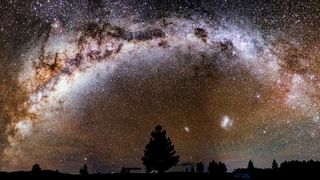 02. A Night Under The Stars
I parked my campervan and stepping out I was met with the most incredible scene. This was my first attempt at a panoramic of the Milky Way. There are three rows with eight images in each.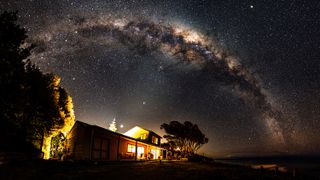 03. Milky Way Over The House
I stayed in this house while kiwi picking, and was treated to the most amazing night skies. I tracked the Milky Way position using the PlanIt app to make this image work. There are two rows of 11 images.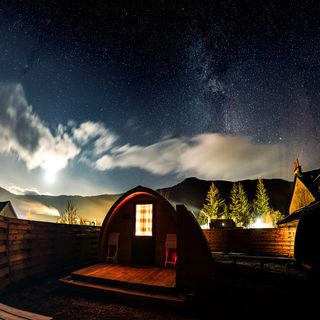 04. Camping Pod
I stayed in this camping pod over the New Year. The sky cleared on arrival, so I had to step out for some time to take some photos. The moon was close to full, meaning the stars weren't as bright, but it lit up the scene beautifully. There are two rows.
Read more:
The best camera for astrophotography
The best lenses for astrophotography
The best star tracker mounts for astrophotography
The best telescopes for astrophotography