Much of the world is still dealing with some sort of lockdown, thanks to the ongoing health crisis. However, even though you may be limited to local walks instead of heading to your favorite shooting spots, you can still improve your photography!
Being a landscape photographer I find myself in tune with the elements and locations around me. I am always keeping an eye on the weather, where the sun is, how the light is changing, and looking for leading lines into compositions. While I'm on my leisurely walk I'll always take my camera, ready to capture an image.
• Read more: Best cameras for landscapes
Going out for a walk and exploring new locations is the best way to train and better ourselves at landscape photography. The coastlines, forests , moorlands and mountain ranges are ideal places each of them require different techniques and conditions to deal with.
In Britain we are never far from spectacular locations to visit. Living in Devon you can usually find me exploring Dartmoor or trekking the north Devon coastline with my Nikon Z6, with my go-to lens being the Nikon Z 14-30mm f/4. During these difficult and unpredictable times we have seen more of us getting out for exercise and taking photographs, which is fantastic to see.
At the moment we're very limited on where we can go, and where we can't. So below I've listed some examples I use in my photography and what you can look out for in your local areas, no matter the scenes available to you…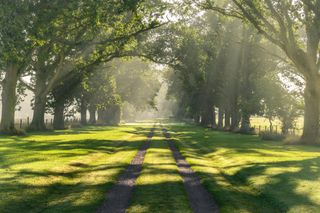 01 Find strong leading lines
Leading lines help to make a strong image; they draw our attention into the frame and create depth. You can find leading lines in all environments, whether it be roads, rivers, rock formations or tree lines. When we find a leading line, it's our job to create and capture the best scene around it. With this photograph I knew I would have to be up early to get that soft light beaming through the trees.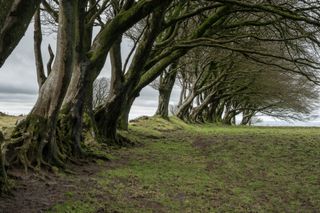 02 Filling your frame
Framing a photograph with tree branches fills gaps in the image that might not otherwise have had much texture, and may not add much to the photo. It helps us focus more on the main subject, and again draws our eyes into where we want the viewer to look. Branches, flowers, tunnels and doorways all make good natural frames. You can always shoot a little wider, to give yourself creative freedom with a nice crop in post.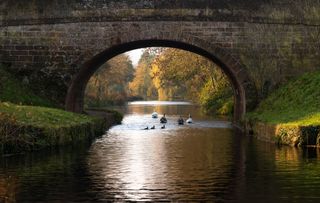 03 Patience is important
Waiting for the perfect moment can make all the difference. For example, here I waited for the moment that the family of swans move into the spot where I wanted them to be. The light was just starting to shine through, and I was ready using the bridge as my frame (and an autofocus point) while waiting for the light and swans to come together in the right place.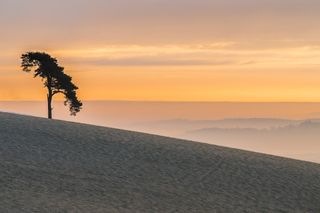 04 Experiment with minimalism
The saying "a little goes a long way" can result in a good photograph. Sometimes images have so much going on that it can be very distracting to take everything in. This image I took of the tree to the side of the frame, leaning down the hill on a frosty morning, created a simple but effective photograph. The rule of thirds also had a big part to play, and was difficult to get right with the sloping foreground but straight horizon.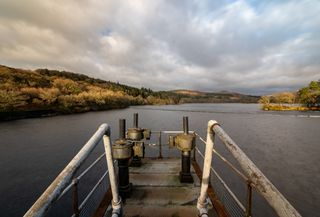 05 Use conventional composition
Composing the photograph is the deal breaker between a good or bad image, and brings all the techniques together. Be mindful of all the elements around you; here I used the rails and walkway as my leading lines, which draw us onto the reservoir and moors. I had to be patient for the light to creep through the cloudy skies, which I think helps improve the photograph.
Read more:
Best lenses for landscapes
Landscape photography tips
Nikon Z6 review