For anyone who often feels that a 50mm lens doesn't get quite close enough, whereas an 85mm lens is a bit on the long side, the Sigma 65mm F2 DG DN is the perfect compromise. With a viewing angle of just under 37 degrees, it works well in many and varied situations, from general shooting to still life and portraiture. The fairly short minimum focus distance of 0.55mm adds further versatility, while the f/2 aperture rating delivers a fairly tight depth of field while enabling a compact, lightweight build, compared with most f/1.4 primes.
Specs
Mount: Sony E, Leica L
Full frame: Yes
Autofocus: Yes
Image stabilization: No
Lens construction: 12 elements in 9 groups
Angle of view: 36.8 degrees
Diaphragm blades: 9
Minimum aperture: f/22
Minimum focusing distance: 0.55m
Maximum magnification ratio: 0.15x
Filter size: 55mm
Dimensions: 72x75mm
Weight: 405g
Key features
This Sigma I series lens has an identical look and feel to its companion 35mm F2 DG DN Contemporary optic, in a scaled-up package that's still fairly small and lightweight at 72x75mm and 405g. It features a fast and virtually silent autofocus system based on a stepping motor, complete with a knurled metal, electronically coupled manual focus ring. Focusing is fully internal so there's no extension nor rotation of the front element
There's also a knurled metal aperture ring that has an A (auto) position for camera-driven aperture control, while making hands-on adjustments available in manual and aperture-priority shooting modes, in one-third f/stop increments. However, videographers might be disappointed that there's no 'de-click' option for stepless aperture adjustments.
The 65mm focal length and f/2 aperture rating combine well for portraiture, while the well-rounded 9-blade diaphragm helps to maintain high-quality bokeh when stopping down a little. The optical path is based on 12 elements in 9 groups and, as with its 35mm sibling, features one SLD (Special Low Dispersion) element and two aspherical elements, along with Sigma's Super Multi-Layer Coating.
Build and handling
Sigma has become quite a rarity among photographic manufacturers nowadays, by continuing to manufacture all of its lenses in Japan. This 65mm optic feels of exceptional quality, especially for one of Sigma's 'Contemporary' class of lenses. The casing and most of the internal parts are made exclusively from aluminium or other metals, including the lens hood and magnetic lens cap. A more conventional plastic lens cap is also provided. The coated brass mounting plate has a weather-seal to guard against the ingress of dust and moisture between the lens and host camera body.
Handling is excellent, although as with any metal-cased lens, it feels cold to the touch when shooting in chilly conditions. Even so, the manual focus ring has a smooth action and enables very precise control. As with most stepping motor-based autofocus lenses, there's no focus distance scale. The onboard aperture ring is a definite plus point.
Performance
Sharpness and contrast are superb, even when shooting wide-open at f/2. Naturally, the Sigma can't really compete with an 85mm f/1.4 or f/1.2 lens for delivering a really tight depth of field but, even so, bokeh is very attractive and pleasantly smooth. The combination of the 65mm focal length and f/2 aperture give a depth of field works well for portraiture.
Colour fringing is very well controlled in terms of longitudinal (axial) chromatic aberration, which can plague fast lenses when shooting wide-open, across the whole image frame. As such, there's negligible fringing around the edges of objects in front of or behind the plane of focus. Lateral chromatic aberration can be a bit more noticeable towards the edges of the frame but, in most shooting scenarios, you're unlikely to spot any colour fringing at all.
The lens doesn't fare quite so well in terms of vignetting, which can be quite noticeable at f/2, but some might see this as a bonus for creative effect. Pincushion distortion can be apparent when shooting architectural subjects but isn't an issue for portraiture and general shooting. Resistance to ghosting and flare is very good.
Sample images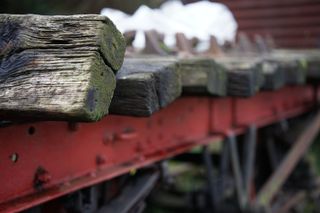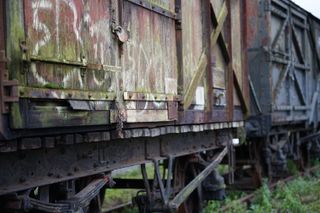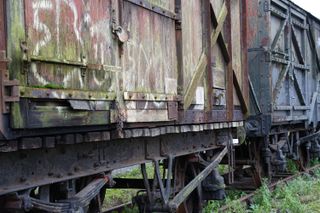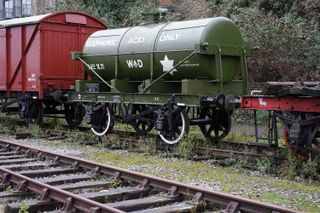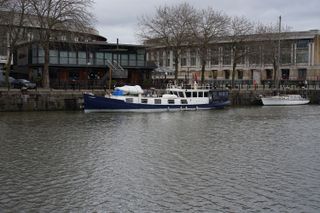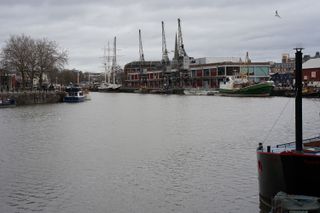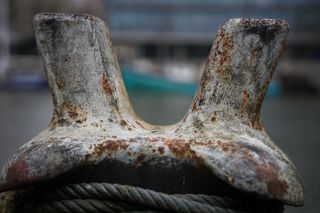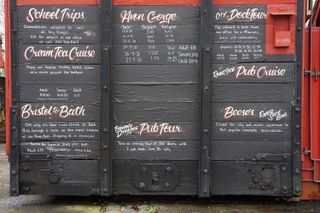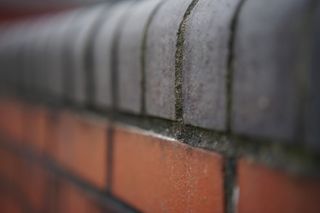 Lab tests
We run a range of lab tests under controlled conditions, using the Imatest Master testing suite. Photos of test charts are taken across the range of apertures and zooms (where available), then analyzed for sharpness, distortion and chromatic aberrations.
We use Imatest SFR (spatial frequency response) charts and analysis software to plot lens resolution at the centre of the image frame, corners and mid-point distances, across the range of aperture settings and, with zoom lenses, at four different focal lengths. The tests also measure distortion and color fringing (chromatic aberration).
Sharpness: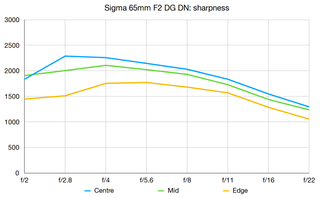 At the widest aperture of f/2, sharpness is hugely impressive across the whole image frame, and it's absolutely excellent at apertures between f/2.8 and f/11.
Fringing: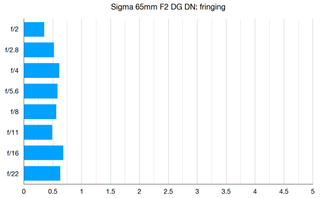 Longitudinal (axial) chromatic aberration is very minimal even when shooting wide-open at f/2, although lateral chromatic aberration can be a little noticeable towards the corners of the frame, when uncorrected.
Distortion: 2.53
A negative score indicates barrel distortion, a positive score pincushion. A score of zero signifies no distortion.
Pincushion distortion can be noticeable in some situations but, as with lateral chromatic aberration, in-camera corrections are generally available.
Verdict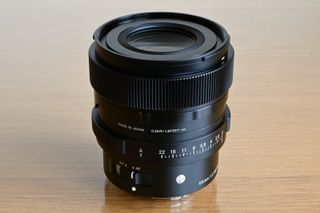 A bit of an in-betweener, this lens will really appeal to photographers with Sony E or L-mount mirrorless cameras who want to fill the gap between 50mm and 85mm prime lenses. It's also very useful on Sony E-mount APS-C format bodies, on which it gives an effective focal length of just under 100mm. Build quality is excellent, as is image quality, and the lens is nicely compact and lightweight despite its robust metal construction. All in all, it's a smart lens that's very good value at the price.
Read more: