The Lensbaby Spark 2.0 is an update to the much loved original, released in 2012. Like the first version the 2.0 is a fully flexible, fully manual tilt-shift lens that creates a "sweet spot" of focus surrounded by soft, out-of-focus smears and streaks.
It produces an incredibly distinct, dynamic and unique look, which is almost impossible to duplicate with editing in post-production. While the Lensbaby Spark 2.0 isn't going to suit every situation, it is something that will certainly appeal to creative shooters interested in narrative imagery, portraiture, and may even appeal to wedding and events photographers for capturing those ethereal money shots.
It promises to be one of the best Lensbaby lenses in and of itself – and, thanks to the fact that the Optic can be changed, it could also challenge the best lenses for portraits and best lenses for landscapes if you're a creative type.
So how does it fare next to the original, and is it really more than just a gimmick that will get quickly overused? Let's find out.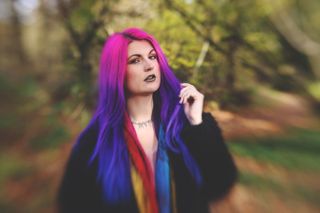 Lensbaby Spark 2.0 Specifications
Mount: Canon RF (tested), Canon EF, Nikon Z, Nikon F, Sony E, Micro Four Thirds, Fujifilm X, Pentax K
Autofocus: No
Image stabilization: No
Lens construction: 2 elements in 1 group
Diaphragm blades: 12
Minimum aperture: f/22
Minimum focusing distance: 0.38m
Maximum magnification ratio: 0.1x
Filter size: 46mm
Dimensions: 508 x 635mm
Weight: 184g
Lensbaby Spark 2.0 key features
Where the original Spark topped out at f/5.6, the maximum aperture on the 2.0 now tops out at f/2.5, enabling you to create much more dramatic effects. The Spark 2.0 is also available in almost all mirrorless mounts, in addition to the usual DSLR range, being the manufacturer's first flexible lens for mirrorless cameras.
It comes with the Sweet 50 (50mm) optic as standard, but is fully compatible with Lensbaby's other optics. If you're new to these lenses, they come as a lens body (such as the Spark, or the Composer Pro) into which you can insert a Lensbaby optic according to the effect you wish to achieve.
So you can switch out the Sweet 50 for a Sweet 80, if you want to focus on portraits, or the Edge 35 if you want to capture dramatic street photography.
One of the major features is the tactile way in which you actually use the lens, using your fingers to squish and contort the flexible body in order to find focus and move your sweet spot around the composition…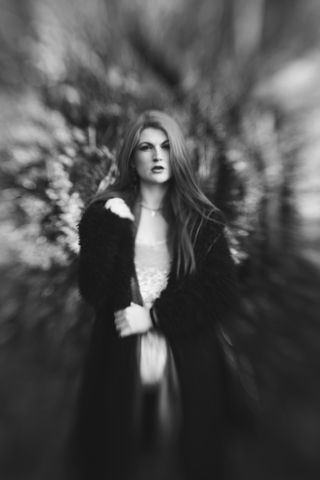 Lensbaby 2.0 build & handling
Some would uncharitably describe the Spark 2.0 as a toy lens, not least because of its plastic construction. However, while it may not be made of metal, that doesn't mean it feels cheap or insubstantial – though obviously you can't expect that same robustness as a Canon L-series lens.
Neither, unsurprisingly, can you expect weather sealing, and the Lensbaby optic-based system (where interchangeable optics can be plugged in or out of the front element) means that it will be susceptible to dirt and liquids.
Still, if you're worrying about these things, you're worrying about the wrong things. The Spark 2.0 is a light and compact and sits well on the front of modern mirrorless cameras, in easy reach of your outstretched fingers.
By squeezing (or stretching) the bellows-like body, you can manipulate the focus itself. Then, by tilting and rotating, you can place the sweet spot anywhere in the frame – and the degree of the effect can be controlled by adjusting the aperture, from f/2.5 (for a small sweet spot and a bucketload of blur) to f/22 (for a huge sweet spot, a small amount of blur, and a good degree of diffraction).
Here's a video that shows how the focus and effect changes as you compress and rotate the focusing bellows:
Watch video: Shifting focus and sweet spots on the Lensbaby Spark 2.0
Lensbaby Spark 2.0 performance
For obvious reasons, we haven't subjected the Lensbaby Spark 2.0 to our usual raft of lab tests. Instead, this one is purely down to the eyeball test – and you're either really going to love the results it produces, or you're really going to hate them.
Like a circular fisheye, traditional tilt-shift or any other stylized lens, the effects are obviously so distinct that they're apt to overstay their welcome if overused. However, in the case of the Spark, the degree to which you can vary the power and position of the effect means that it's far more flexible than most character optics.
For our tastes, it produced some very pleasing portraits – though it can be incredibly challenging to focus, especially with an off-center sweet spot at f/2.5. That said, as evidenced by the shot of our model below, if you do manage to nail focus then you can still achieve good levels of sharpness in details like eyes and eyelashes.
This process of squeezing, stretching, shifting and tilting the lens is difficult to convey, but is both immensely satisfying and endlessly enjoyable. In fact, we'd go as far as to say that this is the most fun lens we've used for years – it just makes you want to play with it, and use it to try shooting all manner of subjects to see what the effects will look like.
It combines the technical satisfaction of using a manual focus lens with the toy-like charm of twisting and squidging an action figure-like optic. If you've been feeling bored with your usual glass, and want something to get you excited about getting out and shooting again, this is it.
Lensbaby Spark 2.0 sample images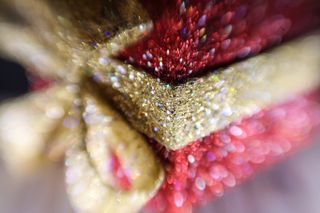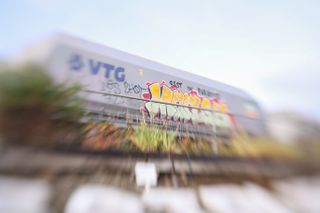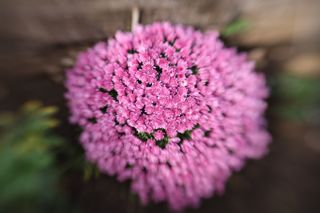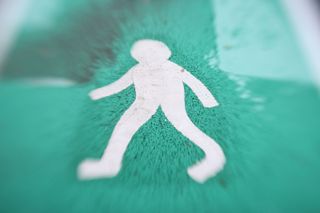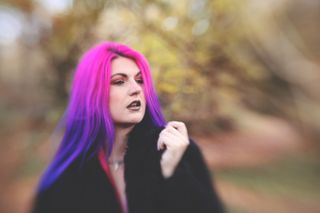 Lensbaby Spark 2.0 verdict
It produces incredibly creative images, is immensely fun to use and is irresistibly priced at under 200 bucks. The Lensbaby Spark 2.0 is one of our favorite lenses of the year, and something we can't wait to get out and use again.
Where many Lensbaby lenses give you a very fixed look, the Spark 2.0 can be dialed up or down to give both subtle and startling effects, and the ability to interchange optics makes it even more versatile.
If you've ever had the fun of going out on a photowalk with friends, family or fellow photographers, this is an absolutely perfect lens to take out and shoot socially with – you just can't help but want to point it at things and see what results you can create.
While it's never going to take the place of a fast prime or a trinity zoom, it's also something that wedding or events specialists may want to keep in their bag to get some unique shots that clients will love. For the price, it's a must-have.
Read more:
The best Lensbaby and Lomography lenses: the best creative effect lenses
Lensbaby Velvet 28 review