A flatbed scanner is a popular type of scanner that is widely used in homes and offices, as it is a versatile device that can scan a wide range of materials, including documents, photos, and books. Flatbed scanners work by illuminating an object and then capturing the reflected light using a sensor. The resulting image is then digitized and can be saved as a file on a computer or other storage device.
Read more: See our guide for the best film scanners for digitizing negatives
Flatbed scanners can also be used to scan film negatives such as 35mm or medium format stocks. Flatbed scanners are popular for their ease of use and ability to produce high-quality scans with accurate color reproduction. The Epson V600 offers one of the most affordable ways to achieve high-quality scans of your film, for easy sharing online or preserving treasured memories.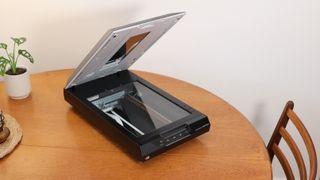 Specifications
Scanner type: Flatbed color image scanner
Optical resolution: 6400 dpi x 9600 dpi
Maximum interpolated resolution: 12800 dpi x 12800 dpi
Color bit depth: 48-bit internal/external
Grayscale bit depth: 16-bit internal/external
Maximum document size: 8.5" x 11.7" (A4/Letter size)
Light source: ReadyScan LED technology
Scanning speed: 16 seconds per 300 dpi color scan, 6 seconds per 600 dpi monochrome scan
Connectivity: Hi-Speed USB 2.0
Supported operating systems: Windows 10, 8/8.1, 7, Vista, XP, Mac OS X 10.6.x to 10.14.x
Dimensions (W x D x H): 279 x 483 x 117mm (11" x 19" x 4.6")
Weight: 4.82kg (9 lbs)
Key features
The Epson Perfection V600 Photo is a flatbed scanner designed for everyone from beginners to professionals. It features a high-quality CCD sensor and can scan documents and photos up to a maximum resolution of 6400 x 9600 dpi. Using LED ReadyScan technology, the V850 can start scanning immediately without having to warm up. The V600 offers fast scanning speeds and can produce a 300 dpi color scan in just 16 seconds and a 600 dpi monochrome scan in just 6 seconds.
One of the key features of the V600 is its ability to handle a wide range of media types, including photos, film negatives, and slides. The V600 has a built-in transparency unit, allowing users to scan film negatives and slides directly, which is a great feature for anyone looking to digitize their old family photos or historical archives.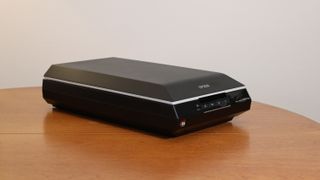 The V600 comes with two sets of film holders, one for 35mm film strips or slides, and another for medium format film. Additionally, the scanner can handle photo prints up to 8.5x11.7 inches in size or documents up to 8.5x11.7 inches (21.6x29.7cm).
The scanner also comes with Epson Scan software, which allows users to quickly and easily restore old, faded, or damaged photos. Using the inbuilt Digital ICE, the software also has tools for removing dust and scratches from film scans automatically, saving time in editing later.
In terms of connectivity, the V600 connects to a computer via USB 2.0, and uses a USB Type-A connector, but lacks any wireless connectivity. The V600 is compatible with both Windows and Mac operating systems, with compatible software and drivers available from Epson's website.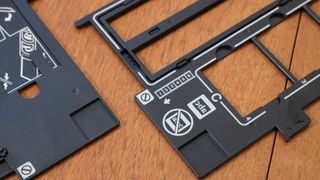 Build & handling
The V600 is quite large, although this is to be expected from flatbed scanners, and the scanner is light enough to be easily moved around, or put into storage when not being used. The scanner itself is made from tough-feeling black plastic in a mix of mottled and smooth finishes which are both fingerprint magnets, it won't win any beauty contests, but it also doesn't look bad sitting on a desk.
The lid opens and closes with some small clunks and creaks which are a little disconcerting at first, but it still feels solid and sturdy enough that I would be confident in it surviving for a long time. The lid also has two catch points, one at 45 degrees and one at 90 degrees, which is useful for areas without a lot of space.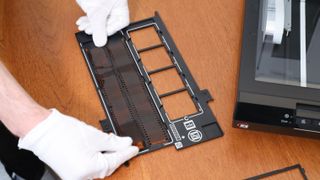 Along the front of the scanner are a series of buttons that operate functions in the Epson Scan or PhotoFix apps with one touch. These are very useful for anyone who just wants to quickly digitize films without any additional control over the output for creative purposes. A blue light on the front indicates when it is scanning so you don't accidentally open the lid if you can't hear the quite significant amount of noise the scanner makes while scanning.
The included film folders are good, although they feel a little flimsy with quite a lot of flex in their thin plastic, I am not heavy-handed, but I would be worried that someone might break them if they were rushing or being less thoughtful. There is also only one set of film holders included which feels a little like cost-cutting, as a second set is useful for speeding up a scanning workflow, as you can load while the scanner scans.
The film holders are very easy and intuitive to load, however, with 35mm and medium format film slotting nicely into its place, and an additional frame clips the film down flat for an even scan. The clips are a little fiddly, and sometimes just seem unwilling to clip into place properly and require more force than feels sensible, but they do their job admirably.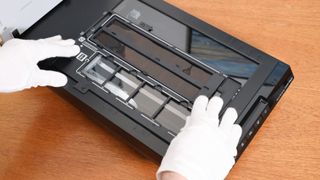 Performance
Starting with the software experience, the Epson Scan software is pretty good for bundled scanning software. If your goal is to get quick and easy scans to archive some memories, or quickly share them, then this software can accomplish it in a few clicks. The software will also automatically separate out each frame on a consecutive series into individual JPEG or TIF files.
For more advanced users, the Epson Scan software offers some fine-grained control over your images when you dig into the settings, with options for color and lighting balance corrections. These options are not at the forefront through and require more clicks and windows than is ideal if you are using them regularly. Although the V600 will also work with VueScan or Silverfast if either is already in your workflow.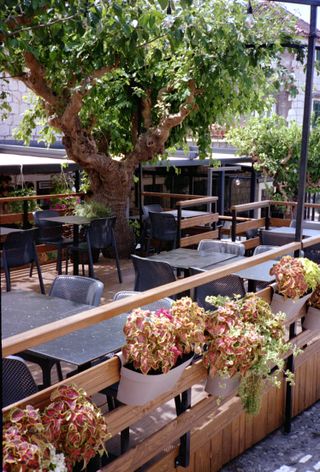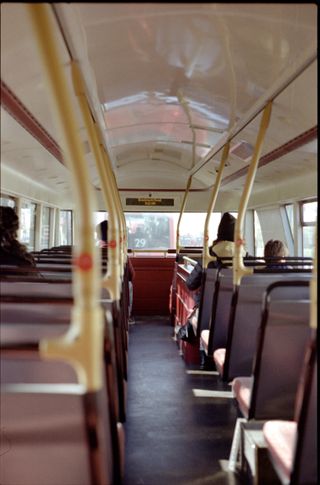 The V600 scans are excellent at native 6400dpi, with crisp detail, although the photos without any tuning due come out with quite subdued color. You can easily stop down to 4800dpi or 3200dpi the scans remain excellent, and even with pixel peeping there is no perceptible difference. Scanning at smaller resolutions is much quicker, and unless you wish to print your images on a very large scale, then 6400dpi might well be overkill for use online and on social media where images are heavily compressed.
A JPEG image scanned at 6400dpi gave a file size of approximately 50MB, while a TIF was approximately 350MB but offers a much wider range of colors for post-scan editing including 48-bit color. This offers a much greater flexibility to not get all the settings right immediately, although at file sizes that are much more processor-intensive to edit.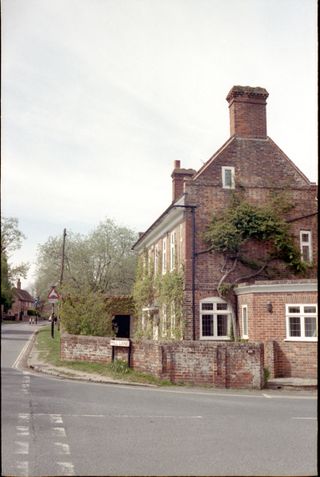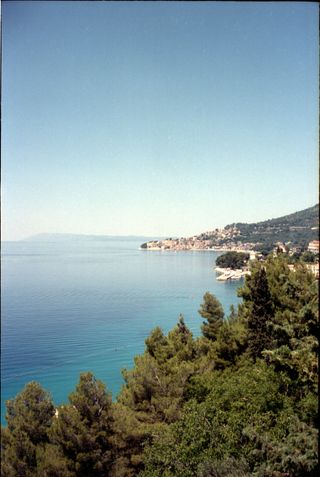 In terms of speed, in my testing, scanning a single frame at 6400dpi took around 1 minute and 30 seconds to scan the image, however it took 4 minutes and 30 seconds with infrared dust removal scan as well.
The infrared dust removal however is really good. And although you can scan faster without it, I would argue that it is almost essential to leave it on. The Digital ICE is not flawless, a lot of dust managed to slip past the filter, but it was considerably better than not using the infrared scan at all, and will save hours of editing later.
Verdict
The Epson Perfection V600 is probably the fastest and easiest way to get seriously high quality film scans at home, with quality that is near imperceptible to what is produced by the much more expensive Epson V850.
With easy to use software that can get surprisingly deep if you want more control, the V600 produces very large, sharp and color balanced images at 6400dpi, although for archiving or social media, you can get just as good results at lower resolutions. Well built with intuitive to use film holders, it is simple and quick for anyone to get up and running with scanning film fast without a big learning curve.