First announced at Photokina 2018, the Zeiss ZX1 – an Android-powered full-frame compact camera with a 37.4MP sensor, fixed 35mm f/2 lens and Lightroom CC baked into the system – has remained shrouded in mystery. While exact pricing is yet to be revealed, however, we do at least know what kind of ballpark we're looking at.
In an interview with DP Review, Zeiss' Senior Product Manager, Elliot Shih, confirmed that the ZX1 would be priced in line with luxury compacts such as the newly launched Leica Q2.
"Pricing is not yet decided but I think given the performance of the lens and the sensor, plus the solid build of the body and the built-in 500GB SSD, I think it will occupy a more premium price band," said Shih.
"It will be in the same range as [the Leica Q, Sony RX1R II]," he added, confirming that we are looking somewhere in the region of £3,450 / $3,299 (Sony RX1R II) to £4,250 / $4,995 (Leica Q) for the Zeiss ZX1.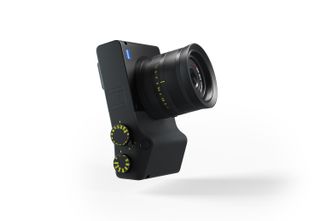 That might be a difficult pill for consumers to swallow, as three grand – let alone four – buys you a serious piece of cutting-edge camera these days. Will people really be as apt to spend that kind of money on an Android camera with a fixed lens?
"As you can see, the ZX1 is a different kind of product," said Shih. "We're focused on addressing the target group, and offering something different to today's digital photographers. So we're aiming at photographers that need a fast workflow but at the same time superb image quality, which our sensor and lens can deliver."
Interestingly, for a device that was initially seen (thanks to its Android innards) as a bit like a grown-up smartphone camera, Zeiss is targeting "serious" photographers. Hence the stripping away of controls such as exposure compensation.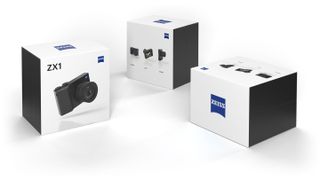 "One thing we learned is that photographers are more and more conscious of stripping away features that they don't need. So we wanted to keep the purity of the design, while still making sure this is a serious photography tool."
Interestingly, Shih noted photojournalists specifically among those serious photographers. "A photographer might still carry a more capable DSLR for an assignment, but when they are going out for a weekend trip, this is one camera that you can do everything with.
"… We've spoken to a lot of photojournalists and they told us that sometimes they just have to rely on what they have. Sometimes they only have a phone, and with this camera they can bring everything they need."
Read more:
Zeiss shows off its ZX1 full frame concept camera at CP+ 2019
The best compact cameras in 2019: from superzooms to point and shoots
Hands on: Leica Q2 review
Don't expect the Zeiss ZX1 camera any time soon…