Wildlife Photographer of the Year is inviting the public to vote for their favorite image in the People's Choice Award. Just 25 images have been shortlisted out of a staggering 38,575, from which just five will join the previously announced winners.
This year's Wildlife Photographer of the Year entries captured wildlife in all of its forms, showing animals not only in their natural habitats but how humans are having an impact on them. A powerful image by Auke-Florian Hiemstra of a dead fish caught in a rubber glove is a stark reminder of how plastic use of polluting our oceans, while a photo of two red foxes cuddling up to each other speaks of nature's beauty.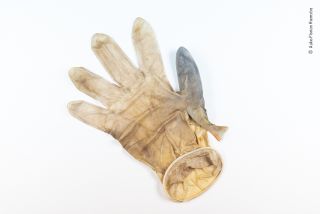 Photographers from 93 countries entered this year's competition including Eduardo Blanco Mendizabal from Spain, whose photo of a cat and a gecko isn't all that it seems, and German photographer Sascha Fonseca, who captured a majestic snow leopard with a perfectly-placed camera trap.
Claudio Contreras Koon from Mexico impressed judges with a vibrant shot of flamingos with their chicks at breeding grounds in Yucatan. American photographer Deena Svenisson caught a snowshoe hair deep in the snow of the Rocky Mountain National Park.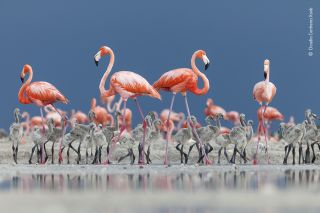 Dr. Douglas Gurr, Director of the Natural History Museum says, "voters will have a challenge to choose from this stunning range of photographs which tell vital stories and connect people to issues across the planet. We are looking forward to finding out which of these images emerges as the favorite."
To cast your vote, head to the Wildlife Photographer of the Year website and select your favorite. Voting closes on February 2, 2023, and the top five winning images will appear in an online gallery alongside winners from the main competition.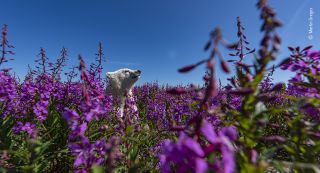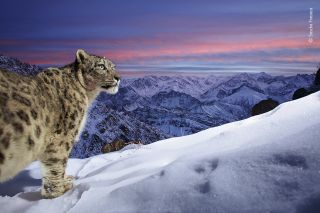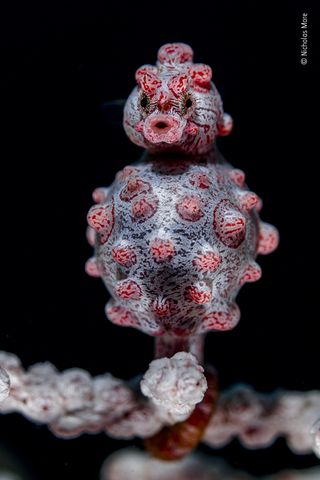 Check out the best cameras for wildlife photography or the best underwater housing for cameras and phones.