An unusual feature specifically targeted at Instagram lovers is rumored to be coming with the upcoming Samsung Galaxy S24. A new social widget as part of the ONE UI 6.1 update will allow users to add an Instagram shortcut to their lock screen alongside all the "boring" stuff such as weather, time and date. I can see why Samsung might think it's a good idea, but I can't help but think it's an extra level of encouragement to use social media that people don't need.
On most camera phones you're just an unlock, swipe and click away from opening the Instagram app - it probably takes less than 5 seconds depending on how you have your apps organized. As a bit of a self-confessed Instagram edit, I purposefully have the app hidden within a group so I don't get sidetracked by it when I'm on my phone so for me, adding it to my lock screen would add to the temptation.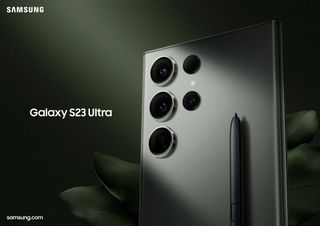 Alessandro Paluzzi, a notorious leaker and mobile developer posted the news to X (the new name for Twitter) but with no official statement from Samsung, we can't be 100% sure it's true. According to his post users will be able to opt-in to have the shortcut on the screen but if you'd prefer to keep Instagram a little less accessible you don't have to take advantage of the update.
Just like the Google Pixel 8 Pro which was launched back in October 2023, the Samsung Galaxy S24 is set to come with some impressive AI features. The Samsung Galaxy S24 Ultra is also rumored to re-use the same camera found in the Samsung Galaxy S23 Ultra but shouldn't care that it might not get a new camera as the new AI features will make it even more powerful - despite having the same size sensor and same number of megapixels.
Read more: Samsung's new One UI 6 update will give Galaxy phones LOTS of AI-based features
By the sounds of it, these new AI features such as Clean Lens (which removes blurriness), Sky Guide (which helps you analyze photos of constellations) and Motion Flow (which turns regular videos into slow-mo) sound a lot more exciting than just adding a social widget to the lock screen. Call me old-fashioned, but there are already enough Instagram addicts in the world. According to MixBloom as of 2023 it's 2.35 billion users spend an average of 29 minutes a day scrolling, posting and watching other people's stories - almost double the amount of time people spent on it per day in 2019.
However you look at it, this is a minor update but looking at the ONE UI 6.1 update as a whole does add some exciting, worth-shouting about features. I just don't think this is one of them.
Check out the best budget camera phones as we sum up older models that still take amazing photos