Released as a beta earlier this year, Samsung has now announced that the official release of its One UI 6 is just around the corner. The new update will completely change the user experience, camera, and image editing of Samsung Galaxy phones with a real focus on enhancing AI features.
Samsung has been setting standards pretty high with its recent smartphone releases, introducing the first 200MP camera sensor in the Samsung Galaxy S23 Ultra, and the first low light Night Mode and high-powered Space Zoom settings on a phone. AI has also been a big focus, implementing it for taking and editing photos and videos. One UI 6 takes this further with some fascinating additions.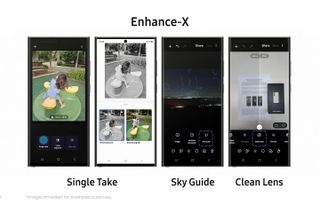 The Samsung Galaxy Enhance-X app is an image editing app powered by AI. It will now enable instant edits to your images and photos with just one press of a button. The already powerful app will gain some new features including:
"Sky Guide lets you flex your astronomy knowledge – take a photo of the starry night sky and the feature will use AI to analyze the image and show you which constellation, stars, galaxies, nebulas, and clusters you captured.
Clean Lens ensures a shot looks exactly as you intended by removing blurriness from fingerprints on your camera lens.
Slow-mo helps you create slow-motion shots of normal videos by generating extra frames.
Motion Flow takes short videos (60 seconds or less) to the next level by analyzing scenes and applying a long exposure effect, like a shot of busy road traffic transformed into beautiful light trails.
Single Take, the popular feature on Galaxy cameras, is now available in Enhance-X. It applies AI analysis to videos and picks out the best photos and clips for instantly shareable content. In the Enhance-X app, you can apply Single Take to motion images and videos that you already captured, so you can make the most of a moment even after it has passed."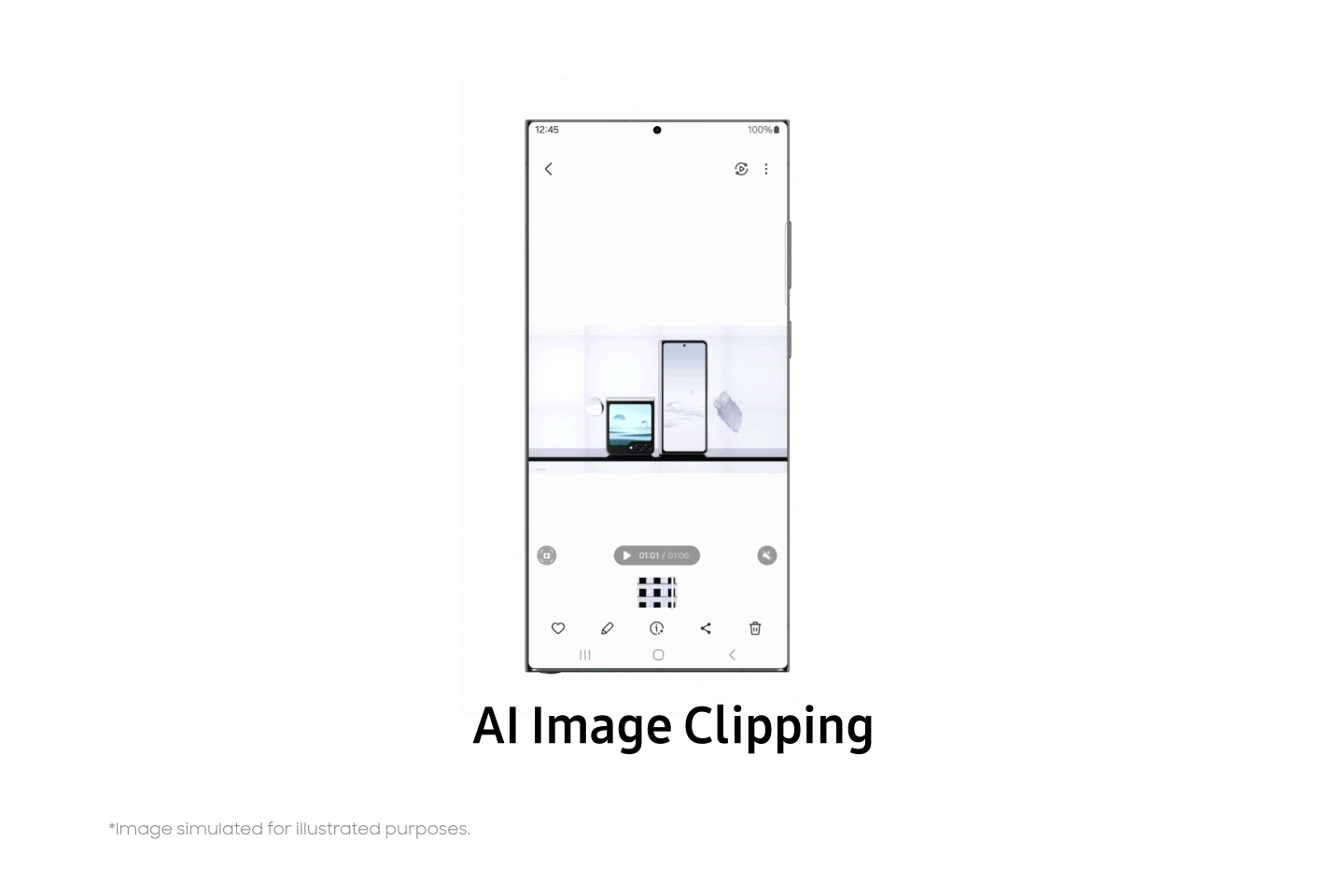 Outside the app, several other notable additions will improve both performance and user experience.
AI image clipping will enable users to cut out objects from images and save them as a sticker to apply to other photographs or videos. By looking at the example, this would benefit those working with ecommerce photography and digital mockups on the go.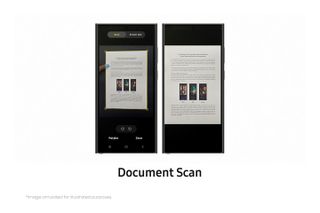 Document Scan is another feature that has improved the ease of scanning documents with the camera. "AI technology will detect when you take a photo of a document and automatically pop up the Auto Scan edit screen, where you can rotate, align and save it," says Samsung. The AI can also remove fingers automatically from the scanned document, as well as paper and bulldog clips, leaving you with a cleanly scanned document.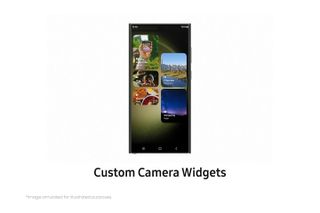 Custom camera widgets can now be created, which save your camera settings as presets for quick and easy access. A useful feature that prevents the constant use of changing camera settings, when your subject or environment changes.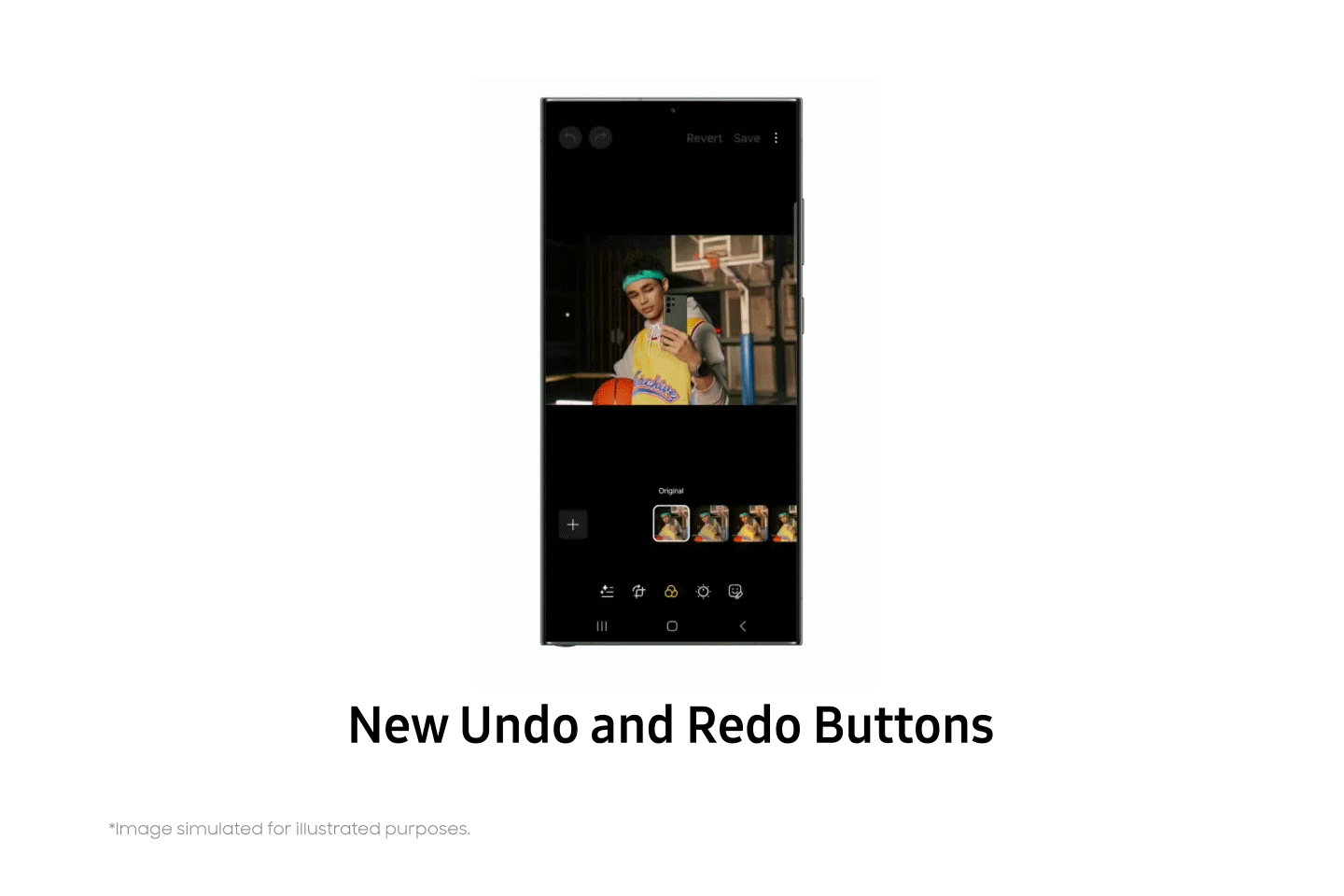 Improvements to the interface layouts and the addition of ease-of-use functions round off the update, with undo and redo buttons now featured for a more refined level of editing.
A pretty substantial update for Samsung Galaxy users, but not all of the mentioned features are available for all Samsung Galaxy models. Stay tuned to the Samsung news page for more information, and also to get the first update on a release date (beyond the maufacturer's "available soon" timeframe).
Find out more about the best Samsung phones, the best camera phones overall, and the best phones for video recording.