We love a nice lightweight, compact travel tripod, but there are often times when a bigger, heavier and more rigid shooting platform is required. Enter Vanguard's new VEO 3+ 303 tripod. Available in aluminum or carbon fiber, even the heavier aluminum version is still comfortably portable at 2.3kg, yet can support a huge 25kg of camera gear.
3-section legs mean a relatively long folded length of 67cm, but can reach a 139cm maximum height, or 165cm with the central column extended. Having fewer leg sections is also good news for tripod rigidity, as there are fewer joints where leg flex could occur. A relatively large 30mm leg diameter further enhances the stiffness of the VEO 3+ 303, and you won't find a removable leg / monopod conversion feature either, again in the pursuit of maximum tripod rigidity.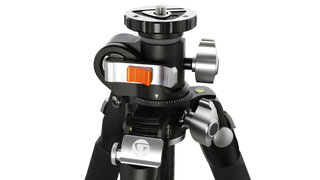 But what really adds to the tripod's versatility is its Multi-Angle Central Column (MACC). Vanguard claims this makes the VEO 3+ 303 ideal for any style of photography, from macro to landscape. The column can be moved almost 360° in any direction and swing right down to the floor for ground-level shooting. What's more, with the central column positioned horizontally, the included VEO+ MA1 Adaptor can be clamped onto the column, enabling the attachment of a second camera or any accessory with a 1/4-inch attachment thread. Also included with the tripod are a set of spiked feet that can replace the factory-fitted rubber items.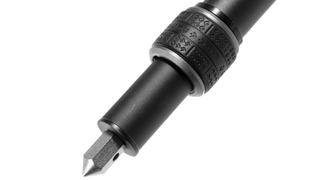 If you like the sound of all that but want it in a lighter package, there's the carbon fiber VEO 3+ 303CT. It shares the same size and features as the aluminum, but at 1.9kg it's 400g lighter.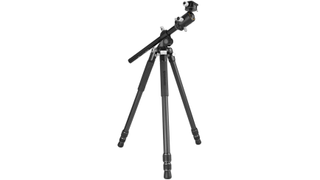 Both the aluminum and carbon versions can be had as standalone tripods, or as kits with the also-new VEO BH-250S Dual Axis Ball Head. It matches the 25kg load rating of the VEO 3+ 303 tripods, is precision CNC machined from aircraft-grade aluminum for maximum stability and features Vanguard's Dual Axis System with panning rotation at the base and below the quick-release plate. With this ball head attached to a VEO 3+ 303, maximum height reaches 151.5cm, or 177.5cm with the central column extended.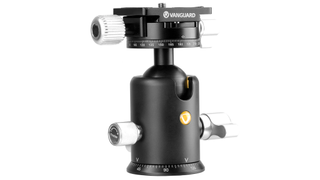 All versions of the VEO 3+ 303 are available to pre-order now, with prices starting at $299.99/£299.99 for the standalone aluminum VEO 3+ 303AT, rising to $499.99/£499.99 for the carbon VEO 3+ 303CBS tripod + ball head kit.
Read more: