With a remit as wide as 'consumer electronics', it's hardly surprising that the 50-year-old annual CES show in Las Vegas is huge.
Having long outgrown the already mammoth Las Vegas Convention Center, weary journalists and exhibitors now take the shuttle buses back from the Center's main halls to the additional hotels that house the drones, phones and everything in between.

In order to separate the standout innovations from the car-crash tech, we joined the rest of the tech industry in Nevada's Sin City; laughing at stalled robots, puzzling over how a little drizzle caused an entire hall's electricity to go down at one point, and seeking out what little photography gear was on display.
Nikon AF-S NIKKOR 180-400mm f/4E TC1.4 FL ED VR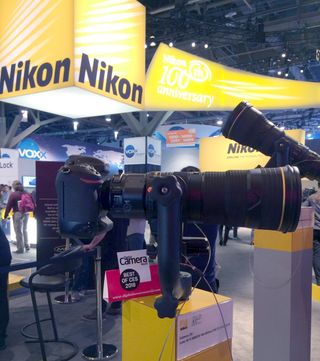 First on our list of must-see kit was Nikon's new AF-S Nikkor 180-400mm f/4E TC1.4 FL ED VR lens. Taking pride of place on Nikon's 100th-anniversary-branded stand, this super-telephoto zoom lens is designed for FX-format bodies such as the D5 and D850. Intended for the sports and wildlife photography market, read more on why it scooped one of our Best of CES 2018 awards here.
In fact, it even managed to outshine the Nikon stand's dancing robots that eager attendees were invited to prance along with.
Panasonic GH5S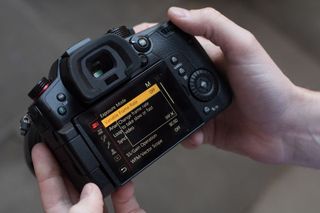 Panasonic's new GH5S camera might not have been the main focus of the company's enormous stand, which was given over in the main to technology innovations involving transport, VR, events and the supply chain.
And yet, the GH5S is an exciting camera in its own right, particularly when it comes to its video camera credentials. Or in Panasonic's own words, it comes with the "highest-ever sensitivity and video image quality in the history of Lumix cameras".
Get all the juicy details here to discover why it was another Best of CES 2018 awards recipient.
3 Legged Thing QR11-FB Universal L Bracket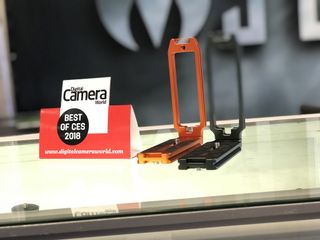 Tucked away towards the back of the main South Hall was one of our favourite accessory manufacturers, 3 Legged Thing.
The company's new QR11-FB Universal L Bracket, which is a super-sized version of the QR11 bracket launched last year, has been brilliantly received, and effortlessly display the kind of quality and engineering we've come to expect from the company.
Also, and quite rarely for the show, it's a product you can actually go out and buy straight away. A very deserving Best of CES 2018 award winner.
DJI Ronin S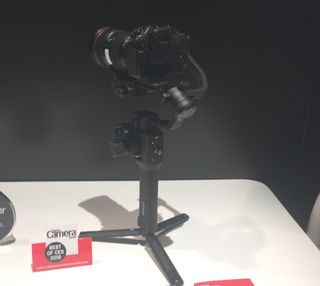 DJI's Ronin-S for DSLRs is an elegantly effective product: a stabiliser that offers smooth operation of a DSLR or mirrorless camera.
The smartphone version was also on display at DJI's stand, attracting a lot of attention from the tech audience, but we've given our Best of CES 2018 award to the Ronin S camera variant. Read more about it here
Sadly, it's not available to buy yet, but make sure to sign up to our free email newsletter and we'll bring you word as soon as pre-order opens.
Lenovo Mirage Camera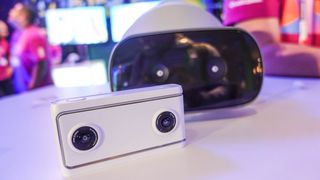 The Lenovo Mirage camera was an unusual, but welcome, surprise at CES.
A dual-lens camera that shoots 180º VR video and stills (rather than the full 360º), it's a powerful, easy-to-use camera that further connects to the Mirage Solo with Daydream headset for full immersion.
At a show in which virtual reality and augmented reality elements were rife, the Lenovo Mirage devices managed to cut through the noise.
Samyang AF 14mm F2.8 EF lens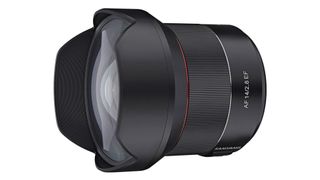 Finally, an honorable mention for the Samyang AF 14mm F2.8 EF lens. Announced during the show, but not at CES itself as far as we could tell, it's the South Korean firm's first autofocus-enabled lens for Canon DSLR users.