Prime Day brings with it a lot of exciting deals, but Amazon-owned companies Blink and Ring tend to dominate – not only with massing savings but also 'early access' deals meaning you can get in a few days early.
Now the event is in full swing I've found some deals on more than just those Amazon-owned firms, which. As Digital Camera World's resident smart home security camera expert that is quite exciting, since I prefer to have a full range of options available to me. (That said, I have also been very impressed with the Blink deals with subscription costs factored in - yes, I did the long-term math, and for the Ring deals too.)
Anyway, to my main point. Our list of best security cameras has other brands for good reason. For example, as an Apple HomeKit user, I'm fond of the Arlo system, which allows the use of an Arlo base station that lets your Arlo cameras integrate Apple's system, and there are some striking discounts to be had on Arlo cameras:
Arlo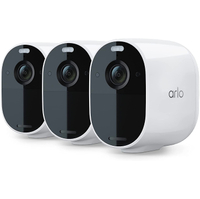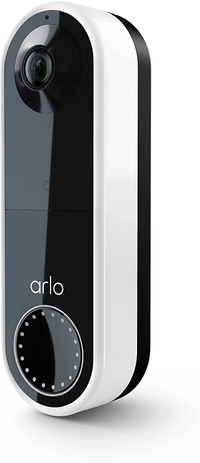 Arlo Essential Video Doorbell | was $199 | $69.99
Save $130 Can be fitted using existing wires or the built-in battery if you don't have any wires, and features a square (1:1) camera for excellent coverage of your porch, as well as package detection to help beat porch pirates.
Or, you can go the whole hog and get a top notch Arlo system with high-res cameras, XL batteries, and the home hub and get a massive Prime Day deal too...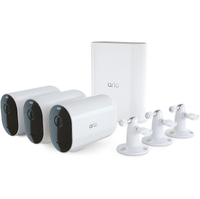 Arlo Pro 5S 2K XL | was $799.99 | now $399.99
Save $400 Three Pro 5S 2K security cameras, offering excellent resolution (enough for 12x digital zoom). The 160˚ view will cover your property without wires and the XL batteries and dual-band wi-fi keeps charging down. The hub will control it all, recognizing people, packages, pets, and vehicles using AI.
Eufy
One of the best brands because, while they might ask for a little more upfront, they (like Arlo) offer an elegant alternative to the subscription in the form of a base station. There are several choices – I reviewed this S330 bundle a few months ago and strongly recommend it: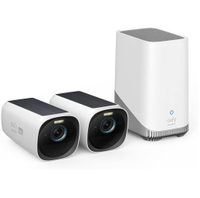 Eufy Security S330 2-Cam | was $549.99 | now $379.99
Save $140 Local storage, expandable up to 16TB, facial recognition using BionicMind AI, and two 4K cameras – which top up their charge with solar panels – mean you'll be able to install a top-spec home security system without running any cables or signing up for ongoing charges.
Swann
Swann make a good choice as one of the more reliable PoE (Power over Ethernet) companies – it helps a lot they're not embroiled in an international trade blacklisting either like some big Chinese brands.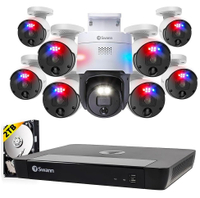 Swann 9-cam 4K pack | was $1,499.99 | now $1,199.99
Save $300 With 8 4K cameras, one 4K pan-tilt-zoom camera, and 2TB of in-device storage, this is a powerful system that doesn't come with any running costs. The Flashing lights and sirens in each camera are also a very effective deterrent for unwanted intruders!
Blink & Ring
They're not without some great deals this Prime Day, and it'd be churlish to ignore them, especially these two brilliant deals: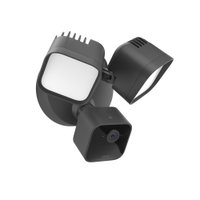 Blink Wired Floodlight Cam | was $99.99 | now $49.99
Save $50 Blast 2,600 lumens of light as well as recording visitors – welcome to otherwise – to your property. Talk remotely from your phone, activate the siren if you like, and if you have a Blink Sync Module you save clips without needing a subscription.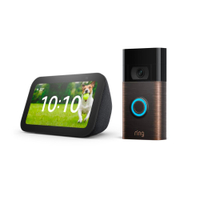 Ring Doorbell + Echo Show 5 | was $189.98 | now $64.99
Save $124.99 Both parts of a video entry system in this bargain bundle are hard to ignore. The Echo Show can do all Alexa can and "Show me who is at the front door," though you can still use your phone app too. What a deal!