Wellcome Photography Prize has recently announced the incredible portrait photography that's scooped its top prize for 2020. Arseniy Neskhodimov won the £15,000 prize for his 'Prozac' series, which is a set of self-portraits that chronicle his efforts to escape his depression. However, this wasn't the only powerful portrait photography that impressed the Wellcome judges.
The Wellcome Photography Prize had five categories this year: Social Perspective, Hidden Worlds, Medicine in Focus and two categories on Mental Health, which was chosen as the special theme for this year. The winner of each category received £1,250, with the overall winner receiving the top prize of £15,000.
• Read more: Best mirrorless camera
Arseniy Neskhodimov's winning portrait photography was inspired by his experiences with depression. Having found antidepressants unhelpful, he decided to move out of Moscow and find somewhere that he could be happier, chronicling his own experience. Unfortunately, his depression followed him wherever he went. Neskhodimov's self–portraits reflect this experience in a powerful and vulnerable way.
Arseniy Neskhodimov said: "My self-portrait stories are a kind of therapy that help me fight off the attacks of despair and loss of meaning, especially in this difficult pandemic time. I've been trapped at home out of a job for three months and the only thing that brings some sense into my life is to keep taking pictures."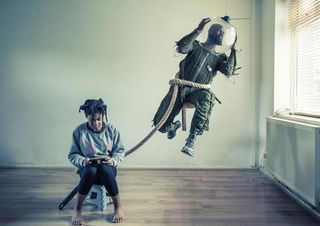 Arseniy Neskhodimov wasn't the only photographer to utilize the subject of mental health in his portrait photography. Benji Reid, a British artist with a background in physical theatre, used his own experiences with depression to capture a portrait of himself and his daughter.
"After a particularly difficult period he created this image as a 'love note' to his daughter for being there in his time of need. Both of them are engaged in acts of escapism – her mundanely, through her phone, and him fantastically, as a 'broken astronaut', floating up into the air. But he's tethered to her, and the simple, comforting fact of her presence keeps him in the real world."
The Wellcome Photography Prize is a project by Wellcome, an independent charitable foundation supporting research to improve health. Wellcome is one of the world's biggest funders of mental health research and recently committed an additional £200m to develop a new generation of approaches and treatments for anxiety and depression. Discover a selection of the winning and shortlisted entries below, or check out the full list on the Wellcome Photography Prize 2020 website.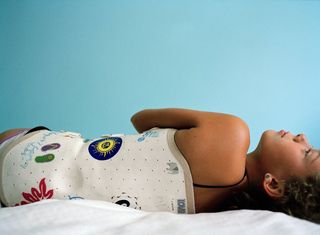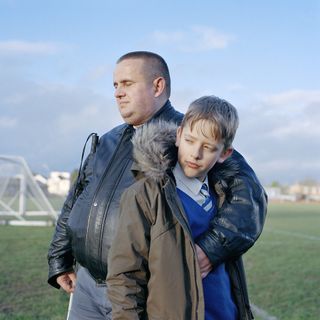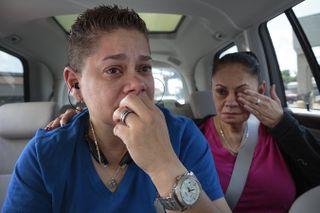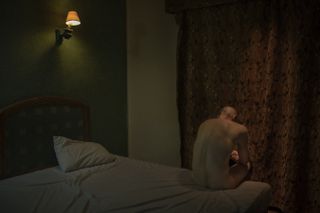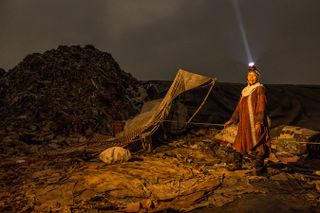 Read more
Best camera for portraits: cameras perfect for people shots
Best lens for portraits: our pick of the best 85mm lenses right now
Best books on portrait photography