No sooner has the Sony Xperia 1 hit the streets than the company is already planning its successors, with the Sony Xperia 1s / 1v and the Sony Xperia 2 both reportedly set to arrive imminently.
Despite a largely successful coup for the traditional camera market throne, thanks to its formidable range of mirrorless Alpha bodies, Sony has consistently struggled to claim the best camera phone crown.
The company therefore threw significant weight behind the Sony Xperia 1, the first camera phone to benefit from the expertise of the Alpha division following a significant internal restructure.
For that very reason, it's either a huge surprise or no surprise at all that the manufacturer is following up with successor models almost straight away.
First came the rumor about a new device called either the Sony Xperia 1s or Sony Xperia 1v, which was revealed on Weibo by Sony leaker ZACKBUKS. The post suggests that the device is set to be announced in Tokyo on 09 July.
This pearlescent purple phone bears the same triple-camera array as the Xperia 1, but it is positioned at the top-left of the rear as opposed to the centre.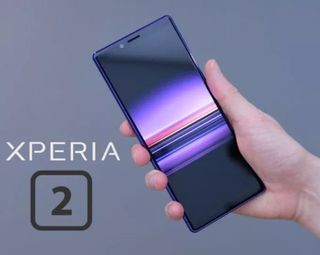 No sooner had we digested that rumor than a second one emerged, this time pointing towards a full-fledged successor to the Xperia 1.
As spotted by www.sumahoinfo.com (by way of GSM Arena), a pair of new Sony phones with the model numbers J8210 and J8010 have appeared in UAProf files (user agent profile specifications).
It is believed that J8210 is "the next star of Sony", assumed to be the Xperia 2, as it succeeds the model number J8110 carried by the current Xperia 1. This would suggest that it is different from the 1s / 1v model leaked by ZACKBUKS.
Indeed, GSM Arena believes that the Xperia 2 will be revealed by Sony at the IFA global innovations show in Berlin that takes place from 06-11 September.
Either way, it looks like a follow-up to the fledgling Xperia 1 is about to see release – and either way, we won't have long to find out which it is.
Read more:
Sony Xperia 1 review
Sony Xperia 1: "Alpha doesn't want to give Mobile certain things"
The best camera phone in 2019