It seems there's no limit to the number of different phone brands out there, and I've just discovered yet another: Red Magic. No, not Redmi, the Xiaomi sub-brand, and neither is this connected to Honor and its line of Magic phones. Nor is this some sort of offshoot from Red cinema cameras. In fact, Red Magic is a sub brand of Chinese phone manufacturer Nubia, itself an offshoot of Shenzhen tech giant ZTE. Red Magic - stylized as REDMAGIC - was devised in 2018 as a gaming phone sub brand, competing with the likes of Asus ROG phones.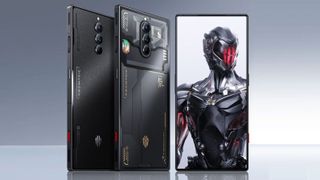 Anyway, enough with the obscure phone history. Red Magic is about to reveal its latest gamer-centric phone, the Red Magic 9 Pro, set to launch on November 23rd. As yet little is known about the device specs, but a teaser image does reveal something moderately interesting: the phone has no camera bump. This 'feature' is rare amongst current high-end camera phones, as the drive towards ever-larger camera sensors necessitates physically bigger lenses to cover the increased sensor size. This then has the knock-on effect of bulging the camera out beyond the back of the phone. In most cases such a bulge/bump is fairly minimal, and rarely impacts the ergonomics or handling of the phone.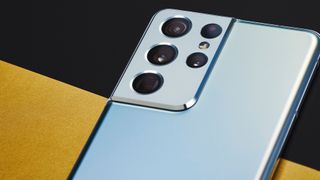 As for how Nubia has eliminated the camera bump from the 9 Pro; one answer could come from serial leak site Digital Chat Station. The phone is using a Samsung GN5 sensor, which is 1/1.57" in size - though far from 'small', this is also not a particularly large sensor, so is potentially easier to conceal completely within the thickness of the phone body. That said, the preceding Red Magic 8 Pro uses the same sized sensor, yet its trio of rear-facing cameras do protrude slightly from the phone's back panel. Either Nubia has managed to better conceal the cameras in the Magic 9 Pro, or it has simply increased the thickness of the whole phone so the bumps no longer stick out. Elsewhere, the Red Magic 9 Pro is rumored to incorporate the Samsung JN1 sensor in its ultrawide module - a 50 MP sensor with a 0.64um pixel size - and the phone could be powered by a Snapdragon 8 Gen 3 SoC.
Story credit: GSMArena