RØDE has unveiled a new addition to their collection of wireless microphones, the Wireless ME. RØDE has been the leader in producing top-quality wireless microphones for over a decade, including the pioneering wireless wearable microphone system with the RØDELink series which introduced the innovative 2.4Ghz digital wireless technology. RØDE since has introduced dual-channel operation, on-board recording, extended range, and universal compatibility with cameras, smartphones, and computers, revolutionizing compact wireless audio once again.
The Wireless ME continues in this tradition, combining outstanding sound quality and pioneering features with unparalleled ease of use, making it the ultimate microphone for content creators on the go. To coincide with the release of the Wireless ME, RØDE has launched a free iOS video app called RØDE Capture. This is the first video app designed specifically for today's creators, providing the ideal platform for creating content on an iPhone and the perfect companion for the Wireless ME.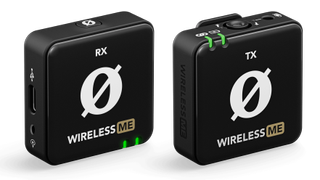 RØDE Wireless ME Features
The RØDE Wireless ME microphone system offers crystal-clear recording with over 100m range. The system features RØDE's state-of-the-art Series IV 2.4 GHz digital transmission that ensures flawless sound quality, even in challenging conditions. Intelligent GainAssist technology automatically controls audio levels, making it easy to use in any application.
The wireless microphone system comes with broadcast-grade microphones built into both the transmitter and receiver, allowing for versatile dual-channel recording. Additionally, the system can connect an additional transmitter, making it possible to capture three microphones simultaneously.
The RØDE Wireless ME aims to be incredibly versatile, connecting seamlessly to cameras, smartphones, tablets (iOS and Android), and computers (Mac and Windows), with all necessary cables included. Control over settings is made easy through RØDE Central, and it is also compatible with RØDE Connect, RØDE Reporter, and the new RØDE Capture app.
This microphone system is designed and made in RØDE's precision facilities in Sydney, Australia, ensuring exceptional quality and attention to detail.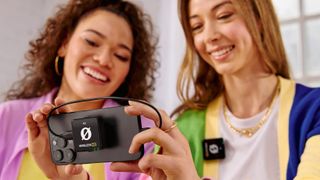 Rode Capture App
RØDE is also today launching RØDE Capture, a free iOS video app designed for content creators. The app offers direct control of compatible RØDE products, including the Wireless ME, Wireless GO II, and VideoMic GO II.
Users can turn features on and off, activate digital signal processing, adjust audio levels, and configure settings for the microphone. RØDE Capture also offers control over aspect ratio, video resolution, frame rate, and zoom. Additionally, Dual Cam modes allow for recording with the front and selfie cameras simultaneously, integrating seamlessly with the Wireless ME's in-built transmitter and receiver microphones.