Solid State Drives or SSDs are now the first choice in portable storage, as the conventional mechanical hard drive is fast-becoming too sluggish to keep pace with ever-increasing file sizes brought about by 40+ MP stills and 4K video. Prices for larger-capacity SSDs used to be prohibitive, but these days even a 1TB drive is no longer outrageously expensive.
PNY's new Elite Portable SSD really has to be seen to appreciate just how small it is. At just 60 x 35.6 x 8.9mm, it'll easily slip into a jeans pocket or the smallest kit bag, yet is capable of up to 420MB/s read and write speeds.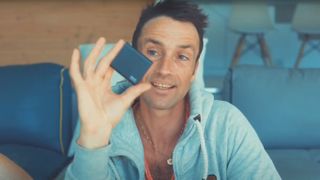 That's already lightning-fast, but you can go quicker-still with the PRO Elite SSD. With 890MB/s read rate and an even faster 900MB/s write speed, PNY is claiming it to be seven times faster than a conventional portable hard disk drive.
The drive connects to your device by a USB-C 3.1 Gen2 interface. The Gen2 spec is capable of a peak 1250MB/s transfer speed, so anything less would bottleneck transfer speeds. It's therefore important to ensure your computer is equipped with Gen2 ports, rather than USB 3.1 Gen1 (previously labelled USB 3.0). The SSD will still work with older USB 3.0 and USB 2.0 computers, but at slower speeds. Two cables are included: USB-C-to-USB-C, and USB-C-to-USB-A (the latter being useful when connecting to older devices).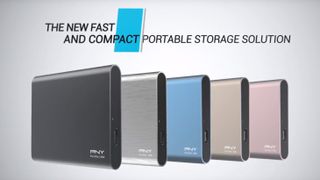 This kind of speed is ideal for photographers, vloggers and videographers needing to store and back-up data on the go, without having to waste time waiting for files to transfer. The sleek 45g aluminum drive of the PRO Elite is little larger than the ultra-compact Elite Portable SSD, measuring a mere 63 x 57 x 11mm. It comes in four body colour options: black, rose gold, brushed silver and light blue. You can also choose from three capacities: 250GB, 500GB, and 1TB.
Prices for the drives will be: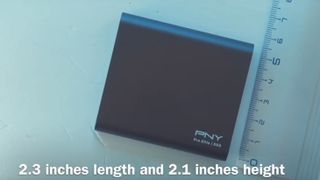 Read more:
The best portable hard drives for photographers
Best external hard drives for photographers: desktop storage for backing up images