Photographers tell us how the new coronavirus has affected their business and livelihood.
Just before Christmas, there were reports of a new virus appearing in China. Fast forward to March and we're seeing the national lockdown of Italy, with Spain and France indicating that they'll soon be following suit. The past few months have seen the rapid rise of coronavirus, causing a wave of governments around the world to announce measures such as banning travel, closing events, shutting schools and asking anyone suffering from cold symptoms to self-isolate.
Businesses everywhere are suffering in this new and uneasy coronavirus era, and photographers are feeling the sting as well. We asked a range of photographers how their livelihoods are being affected, and how they're changing their businesses to cope with these challenging times.
• Read more: Best full frame camera
One of the most profitable ways of being a photographer is wedding photography, but with many governments banning or advising against mass gatherings, some couples are forced to consider postponing or cancelling their special day.
Cara Bartelme, photographer at Wild Earth Weddings, is a wedding and elopement photographer whose guests often travel to get married where she lives. "So far there have been no cancellations, but it's been at the forefront of every conversation. One couple is immunocompromised and understandably very concerned about keeping their travel plans. Another couple is thinking about eloping instead."
Some photographers have already seen cancellations. Kovács Levente is a wedding and portrait photographer from Romania, which is due to declare a state of emergency on Monday 16 March. He says: "The wedding I would have been shooting next week has been cancelled. The next one has been moved a year away. [Schools have been shut, so] senior photo sessions are paused. The government simply doesn't allow weddings, which I am totally okay with. Responsibility should be the most important [thing] for everyone."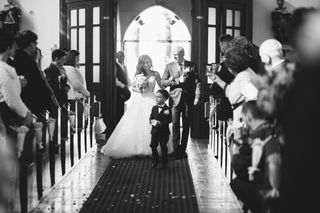 Amari Theel has also been experiencing couples rescheduling their weddings, but she's now concerned about the impact this will have on her 2021 calendar. "This past week we've had seven couples reschedule and many more write in about their concerns. And rightly so, as many elderly would have to travel from out-of-state for these weddings. But it is concerning as a photographer. It is not only income that was expected in the coming months that won't be received until much later, but also 2021 dates being booked by 2020 brides.
"This means that for photographers globally, it's not only about getting through these next few months, but also about figuring out supplemented income for next year to make up for lost wedding days."
With weddings bringing together people of all ages, it's natural that couples are worried about exposing older relatives to the virus. However, photographers are also concerned about being exposed. Shauna Snippe says: "As a small business owner with kids, I will not be going to events where I [might] compromise my kids' health."
With wedding photography becoming an increasingly unstable source of income, some photographers are expanding their services. Lucy Price says, "Coronavirus has changed a healthy income month to [just] £80 and no expected shoots in upcoming weeks… However, today I have launched a new [video tuition] service. I'm wondering if this may help in the upcoming weeks."
Some professional photographers are even having to consider taking up work outside of their profession. Tyron D Ross says: "If the current climate continues, I, like many others, will have to seek other forms of employment. The current business model for self-employed creatives like us seldom leaves any margin for extenuating circumstances such as this."
However, despite the difficulties wedding photographers have been seeing, some communities have taken the opportunity to band together. Andy Smith-Dane says: "Thankfully our local community is brilliant and we're arranging an emergency pool of photographers that can help each other out. We're offering to shoot weddings for expenses if anyone has to cancel because of COVID-19, which will hopefully minimize the financial impact for anyone caught up in it."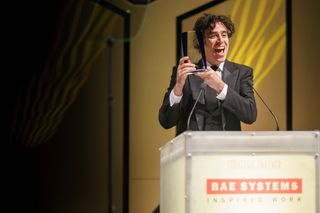 It's not only wedding photographers that are being caught up in the coronavirus pandemic. David Prior is a corporate photographer, focusing primarily on headshots and event photography. "The coronavirus has impacted my clients who are involved with larger scale events… Event photography in the near future looks like it will be put on hold with client events being postponed. Long term client relationships are important, so riding it out with them will be the key to staying afloat."
Aaron Wilde runs a photography society that organizes events for groups of up to 30 photographers. He says that the coronavirus outbreak is affecting the growth of the business. "Our attendance numbers are down, [so] I'm taking a pause on releasing new shoots… Our growth as a photography collective will slow for as long as this virus is around… In the long run, the core group of interested photographers will stay, but there won't be as many events to introduce new people."
With each day bringing new moves from governments around the world to stem the growth of COVID-19, it seems likely that we haven't seen an end to the disruption that coronavirus has caused. If you're concerned about the coronavirus, you can access NHS advice here and CDC advice here.
If you've been affected by coronavirus, tell us how you're dealing with it and join the discussion below in the comment section.
Read more:
Best mirrorless camera in 2020, for beginners, enthusiasts and professionals
Best Canon camera in 2020: Canon's DSLR, mirrorless and compact cameras
Best camera straps in 2020: the best straps for your DSLR or mirrorless camera