Find out how to shoot fabulous fine art portraits with two leading practitioners of outdoor photography – Sujata Setia and Roberta Baneviciene's Spring Shoots talk is now available to watch on demand.
Sujata and Roberta's respective creative journeys began when they taught themselves how to take pictures after having children.
They both specialise in photographing children and families – and in Sujata's case, animals as well.
Having since become successful photographers, they are both ambassadors for nPhoto, a photo album and photo products manufacturer popular with professionals and photography studios.
Sujata and Roberta joined us in the Spring Shoots virtual studio for their Fine Art Portraits talk.
They discuss how they started their photographic practices, how they approach their shoots (when they're not locked down during pandemics, of course) and why photographers really should embrace TikTok – as a marketing tool.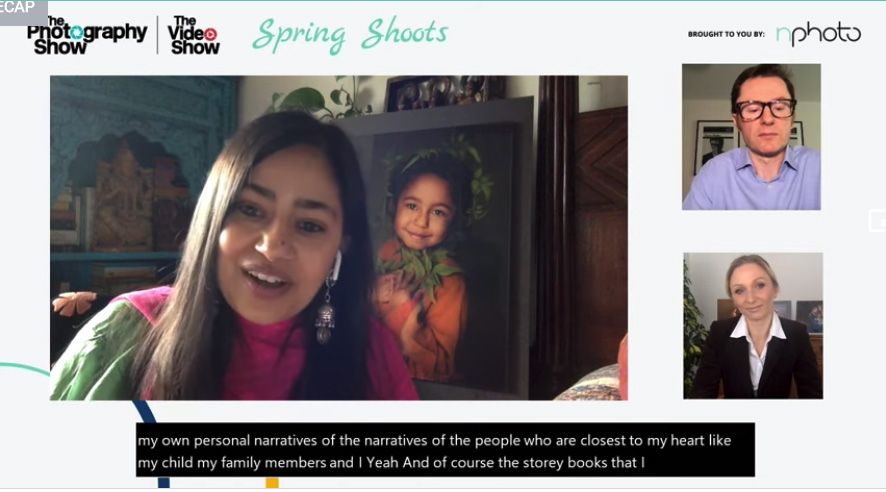 "I picked up a camera when my daughter was born and started taking pictures," Sujata recalls. "That's where my journey started.
"I love looking for stories in everyone's lives, in mine and my daughter's lives, and then transcribe that into a visual narrative in the form of my images. I have been doing this for six years and have started to become known as a visual storyteller."
Roberta's formative experiences in photography were in the same vein, although becoming a photographer wasn't as easy as it is now.
"When my first daughter was born, 10 years ago, we didn't have smartphones," says Roberta.
"In order to take a picture, you had to use a camera and using a camera was not so easy. I just had to learn so I put all my effort into taking a decent picture, and then things developed.
"I tried everything – maternity, wedding, newborns – but I wasn't happy. Slowly I realised what makes me happy, and that was taking pictures of my kids and my clients' kids, pictures of families."
Roberta did try working in a studio but didn't like it so headed outside instead. She has worked outdoors for the last seven years, and is still "so excited" to do so.
Sujata is a great believer in taking time out to keep one's creative batteries topped up.
"It's so important to do something for yourself every month," she enthuses. "I make sure I take time to do shoots for myself, something that comes from somewhere within me. That's how you create your own niche, your own style."
Sound advice – and there's more where that came from in Sujata and Roberta's talk, which is available to watch now.