OWC has released a pair of fast memory card readers idea for rapid photo or video transfers. headlining the duo is the Atlas Dual CFexpress + SD Card Card Reader, with its dual SD and CFexpress Type B slots: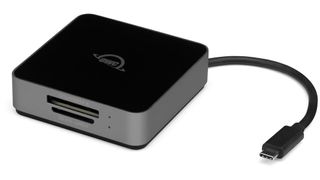 It's USB 3.2 Gen 2 interface is capable of a theoretical top speed of 1250MB/s - real world performance will always be a little less, but OWC has clocked the reader at a mightily impressive 1032MB/s with a CFexpress card. Sure, that's still slower than the max read/write rates of many Type B cards, however it's fast enough to keep transfer times short, while still maintaining compatibility with most computers. The reader should also be capable of over 300MB/s when transferring UHS-II SD card content.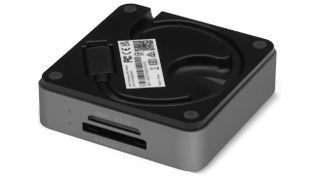 Another nice touch is the USB-C cable itself, which is integrated into the reader body and tucks away neatly into the base when not in use. A second USB-C port is included at the rear, should you need to connect a longer cable, and there's built-in circuitry protection should you accidently connect this cable to a USB-C power supply port.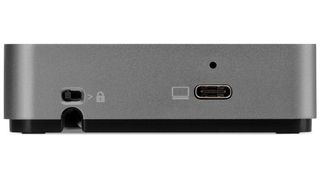 A write protection switch is also included - an unusual feature on a card reader - to prevent unwanted file deletion or reformatting on either slot. Each card slot gets its own LED power/activity status light, plus there are non-slip rubber feet on the base. The reader measures a pocket-sized 10.8cm square x 2.6cm thick and is backed up by a 2-year limited warranty.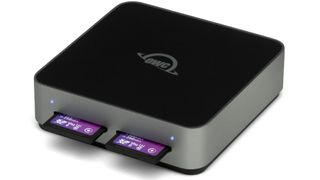 The second of OWC's new card readers is the Atlas Dual SD Card Reader. This is the same exact size and design as its CFexpress sibling, also with a neatly integrated USB cable, additional USB-C port and dual status LEDs. The reader's USB 3.2 Gen 2 connection is easily fast enough to enable 300MB/s transfer speeds from both slots, simultaneously - that's rapid enough to max out data transfer from a pair of UHS-II SD cards.
Both card readers are available now from the OWC web shop, with an MSRP of $89.99, though currently available at an early discount price of $79.99.
Read more:
The best memory card for your camera