November Apple event live: MacBook Air, Mac Mini & MacBook Pro announced
Join us live for the November Apple event, where we're potentially expecting a new Macbook to be unveiled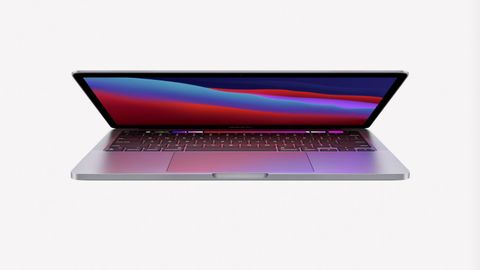 (Image: © Apple)
The November Apple event saw the new MacBook Air, Mac Mini and MacBook Pro launched, complete with the brand new Silicon M1 chip. See below for our live blog of the event!
The November Apple event is almost underway, with Apple expecting to be launching computer-based products, such as a new MacBook, in their special 'One more thing' event. While Apple has been pretty tight-lipped on official details for its latest event, we've heard plenty of rumors about some of the potential products we could be seeing.
We've already seen the new Apple Watch products and new iPads launched in September – not to mention the iPhone 12 family and the new HomePod Mii launched in October. Logically, all that seems to remain is Apple's computer-based products.
• Read more: Best photo-editing laptops
The main product we're potentially expecting in this November Apple event is a new 12" ARM processor-based MacBook. ARM-architecture is usually found in mobile devices, such as handsets and tablets, and is known for being energy efficient but not overly powerful. If Apple is able to pull off making a switch to ARM-architecture, we could potentially see a price-drop across all MacBooks.
Another product we could also be seeing is the Apple AirTags – although we'd advise taking this with a pinch of salt. AirTags have been rumored at every Apple event this year, but are yet to appear. However, this is their last-chance saloon to make an appearance before 2021, so fingers crossed!
Refresh
17:55: We're only five minutes away from the latest Apple event, where we'll be finding out exactly which new products Apple will be launching in (what we assume to be) its final event of the year. We're keeping our fingers crossed for an appearance from the Apple AirTags, which would be a great way to keep tabs on your phone, wallet – or perhaps even your camera kit!
18:05: Tim Cook reflects that this is the third major event in just three months, including the Apple Watch products, Apple Fitness Plus, Apple One, 8th gen iPad and iPad Air, HomePod Mini and, of course, the iPhone 12 family. Now there's just 'One more thing' – predictably, the Mac. Apparently, the Mac business grew by 30% last quarter, which is admittedly impressive!
18:06: It seems that this event will be focusing on the previously promised first Mac with a Apple Silicon chip – the brand new Apple M1.
18:07: The Apple M1 chip has been optimized for energy efficiency, delivering a 'giant leap in efficiency'. Until now, a Mac needed multiple chips for all of its features. However, the M1 replaces all of these chips. Its also the first chip build using the 5 nanometer technology, packing the largest number of transistors (16 billion to be exact) on a single chip.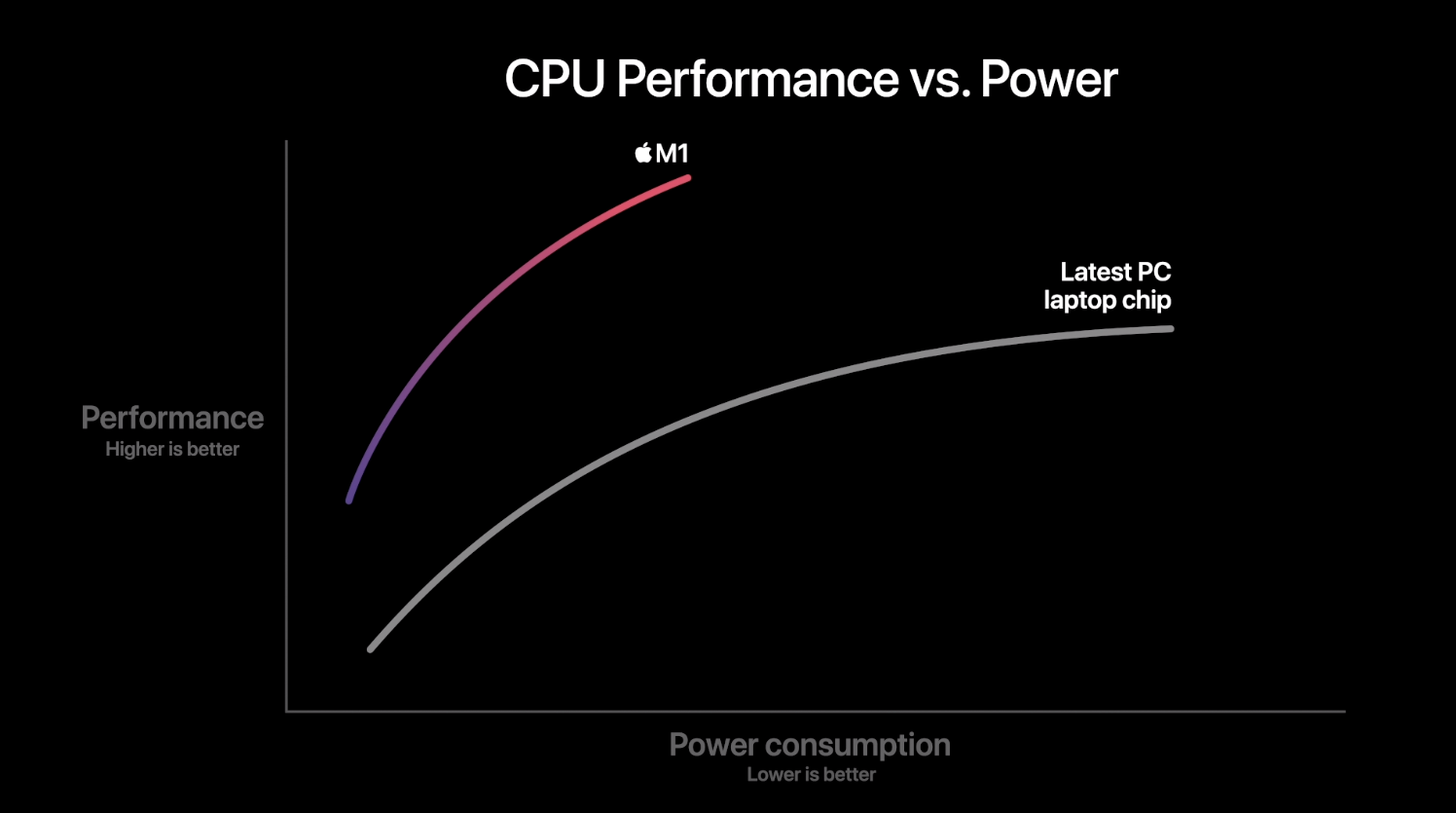 18:09: Interestingly, the M1 is being billed as having the world's best CPU performance per watt, the world's best integrated graphics and the world's fastest machine learning.
18:14: This will be the first time that MacOS has been designed for Apple's own chips. The latest MacOS is called Big Sur – doesn't exactly roll off the tongue, but hey ho! The new Apple M1 chip combined with Big Sur is billed as making responsiveness 1.9x faster.
18:15: Not only can users expect quiet performance and better battery life with the new M1 chip, Apple is also pushing how secure the latest MacOS will be. Apple has also reengineered each of its native apps in accordance with the new M1 chip's capabilities. Users will also be able to run a wider range of apps than before.
18:18: Adobe will be bringing out a 'universal' version of the Lightroom app at the end of the year, with Photoshop following in 2021.
18:20: Interestingly, users will also be able to run their favorite phone and tablet apps on their Mac! Influencers everywhere will be holding their breath to see whether this means that Instagram will finally have a desktop version…
18:23: The first Mac with the M1 chip will be… the new MacBook Air with M1.
18:25: It seems that the M1 chip is perfectly suited for the MacBook Air – giving Apple's slimmest laptop a little extra power. Apple bills the new MacBooks Air as having 5x faster graphics and being 3x faster than the best-selling Windows laptop – and even being faster than 98% of PC laptops sold in the past year.
18:27: The new MacBook Air has a silent design, meaning that it comes without a fan. It also has 15 hours of wireless browsing and 18 hours of watching videos, making it the longest battery life ever for a MacBook Air.
18:28: The MacBook Air with the M1 chip will feature TouchID for added security. Excitingly, with all of the new updates, the MacBook Air will still begin at $999 for general consumers and $899 for education.
18:30: And the second M1-enabled product announced is… the Mac Mini.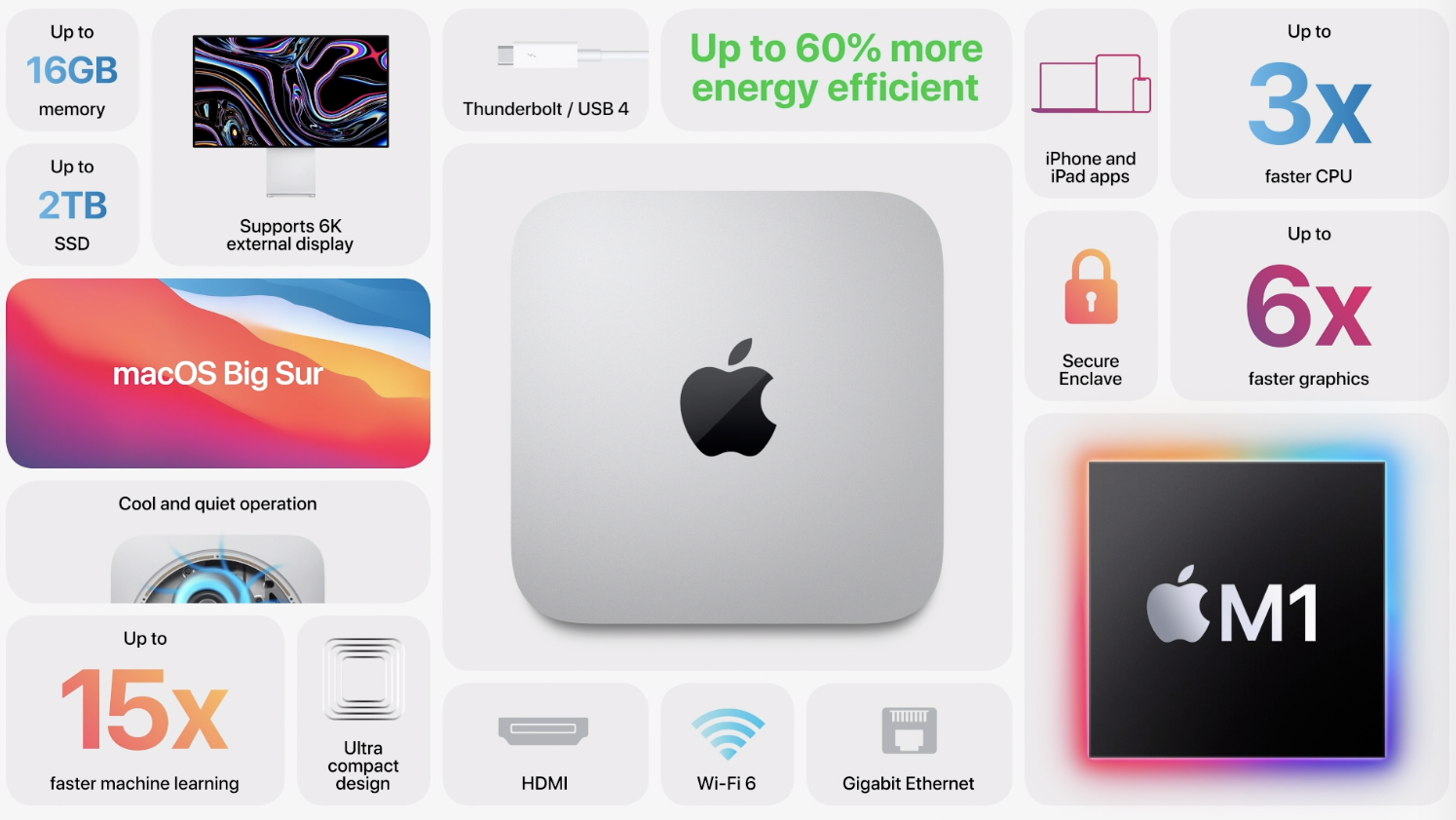 18:32: The Mac Mini will have 6x faster graphics. Compared to the top-selling PC desktop, it's 5x faster – and a tenth of the size. It also has 15x faster machine learning performance.
18:33: The Mac Mini will begin at $699 – which is $100 cheaper than the previous generation!
18:36: And the next product is the new 13" MacBook Pro with the M1 chip!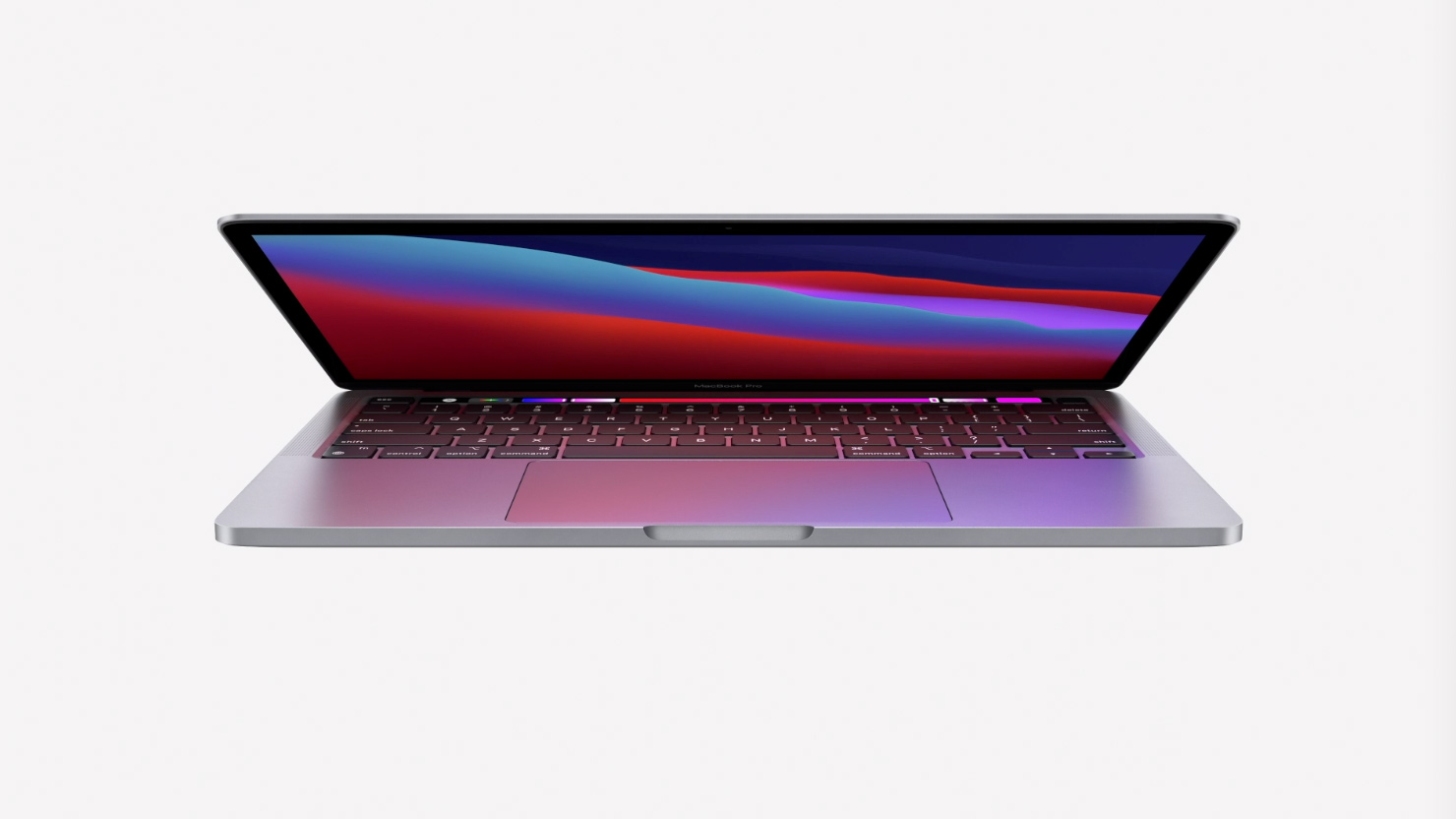 18:37: The new MacBook Pro will have 2.8x faster CPU performance, meaning photographers can use Photoshop to edit photos faster than ever. The new MacBook Pro will also have 5x faster graphics. Compared to the best-selling Windows laptop in its class, it's 3x faster.
18:39: Machine learning is 11x faster on the 13" MacBook Pro than the previous generation. It also has an active cooling system to keep it working efficiently and the longest battery life ever in a Mac.
18:20: The MacBook Pro will begin at $1,299 for general consumers and $1,199 for those in education.
18:42: All three products are available for pre-order today and will be in stores next week. Meanwhile, Big Sur will be available at some point this week.
And it looks like that's it! As predicted, the long-awaited Apple AirTags didn't make an appearance. It seems like they'll likely be here in 2021, which would make them almost a full year behind when they were first expected. However, the three Mac products announced today certainly look very exciting and the M1 chip powering all three could potentially be a game-changer for the industry. We'll be interested to see how these new products perform in real-life scenarios, but we'll have to wait to get our hands on them for that.
In the meantime, thanks for reading along and that's all from us tonight!
Thank you for reading 5 articles this month* Join now for unlimited access
Enjoy your first month for just £1 / $1 / €1
*Read 5 free articles per month without a subscription
Join now for unlimited access
Try first month for just £1 / $1 / €1
Get the Digital Camera World Newsletter
The best camera deals, reviews, product advice, and unmissable photography news, direct to your inbox!
Thank you for signing up to Digital Camera World. You will receive a verification email shortly.
There was a problem. Please refresh the page and try again.