GoPro Hero11 Black action cameras launched
The Hero 11 Black GoPro cameras feature a larger sensor, 10-Bit colour video and high performance "Enduro Battery"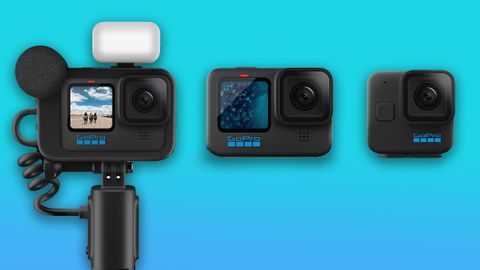 (Image: © GoPro)
GoPro launched the GoPro Hero 11 Black and Hero 11 Black Mini in September 2022. There are three versions in the new Hero11 Black camera lineup: the Hero11 Black, Hero11 Black Creator Edition, and the Hero11 Black Mini.
Check out the best Black Friday GoPro deals right now!
All three feature cameras with a larger sensor, that delivers higher resolution, 10-bit color depth, and the highest level of video stabilization and widest field of view ever featured in a Hero camera. The Creator Edition is essentially a Hero11 Black plus a long-lasting battery grip with built-in buttons for one-handed camera control and over four hours of 4K recording per charge.
We know that the best GoPro cameras are compact but capable of go-anywhere devices. But how does the Hero 11 lineup compare to the previous GoPro Hero 10 Black, the best budget action cameras, and the DJI Action 3 that also got launched at a similar time?
Watch the GoPro Hero 11 release videos below, and read our expert GoPro Hero 11 Black review.
Trust our GoPro coverage
As Digital Camera World's Managing Editor, and the previous Editor of the global magazine Digital Photographer, Lauren has been covering the photography and tech industry – including the latest action cameras – for over ten years. She's used and loved the GoPro Hero 10 Black, and has written features on why an action camera is great for stills photography.
All three Hero11 Black cameras features at a glance:
New HyperView digital lens for widest angle 16:9 shot ever produced in a Hero GoPro camera. SuperView is now available in 5.3K60 and 4K120.
HyperSmooth 5.0 technology with in-camera 360-degree Horizon Lock to keep footage steady even during a full 360-degree rotation when filming.
Three new Night Effect Time Lapse presets for capturing Star Trails, Light Painting and Vehicle Light Trails.
TimeWarp 3.0 now captures at 5.3K, a 91% leap in resolution from 4K, and a 665% more than 1080p.
Simpler camera control with Easy and Pro modes.
Enduro Battery to improve camera performance in cold and moderate temperatures, extending recording times up to 38% in Hero11 Black. Enduro comes in-box with Hero11 Black and HERO11 Black Creator Edition and as a built-in Enduro battery in Hero11 Black Mini.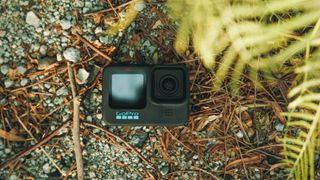 Refresh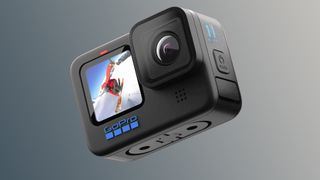 What do we know so far about the GoPro Hero 11?
We've already got a major story on GoPro Hero 11 rumors, so let's summarize all of the key things we'd like to see or are likely to see announced.

The GoPro Hero 11 teaser trailer definitely shows us two cameras, and one is slightly smaller without a screen. This ties in with our thinking that we'd see GoPro expand its range into "lite" and "professional" models in 2022. Words from the GoPro CEO in a call transcribed by The Motley Fool could confirm this next move: "We think it's important to build very differentiated specialized solutions for different use cases to appeal to entirely new groups of users".
With each new launch of GoPro Hero cameras, they tend to offer too many features for some, or not enough for others. Bringing out an advanced and basic model could provide better options for customers and photographers at different skill levels.
The GoPro 11 Black Mini, you say...
We think that GoPro could be launching a model called the GoPro 11 Black Mini, although this hasn't yet been confirmed. We have seen images of the upcoming camera that have now leaked via the specialist German website winfuture.de. If these renders are accurate, then it looks like the small cube-shaped camera is reminiscent of the GoPro Session from a few years ago.
We'd expect the Mini to be not only smaller (hence the name) but also cheaper than GoPro's new flagship model – a "lite" version of the GoPro Hero 11 Black. Of course, we'll have to wait until tomorrow to know for sure.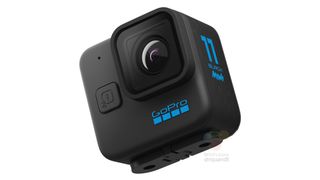 Good morning from the UK, where it is less than 5 hours until GoPro officially launches the new models. A lot can happen overnight, and we've seen even more rumors appearing on the supposed second, smaller GoPro Hero 11 Black Mini.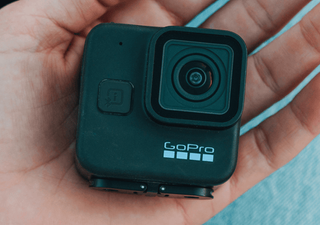 Initial reactions to the leaked Mini seem positive, with one user commenting on the YouTube teaser: "I am looking forward to seeing the Mini. It might be the best solution in my opinion for FPV right now."
FPV stands for First Person View (see the best FPV drones for more) and it could be interesting to see the Mini used in this way. As the 11 M Mini might be hardier than the Hero 10 Bones (a USA-only drone camera) it's already exciting many FPV drone enthusiasts.
GoPro Hero 11 Black: what I'd like to see
It me – using the GoPro Hero 10 Black last year on a trip to the Isle of Skye, Scotland. I'm not just dumping these images here to tell Google I know what I'm talking about, but to think about the improvements GoPro could make on its predecessor.
I love the GoPro Hero 10 Black for a lot of reasons. It's small, it's pocketable, and it's rugged. The touchscreen is responsive and transferring content to my iPhone 12 is speedy and easy. I have mounted this camera on everything from my boyfriend's bike, to my roaming puppy (see the best GoPro accessories and you'll see how), so it's also super versatile.
That said, there are a lot of limitations to the GoPro Hero 10. The battery life never seems to last long enough (which isn't great when you're halfway up a mountain), and the low-light performance is, at best, adequate.
If the GoPro Hero 11 Black offered improved battery life, better low-light performance and a similar price to the GoPro Hero 10, I think many users would be satisfied.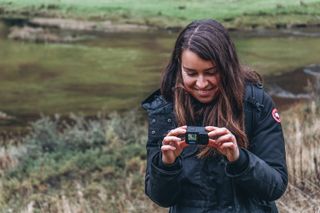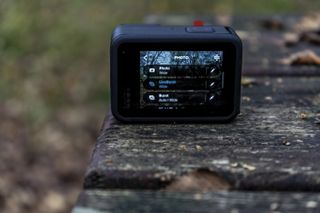 DJI has beaten GoPro to the punch with new Action 3!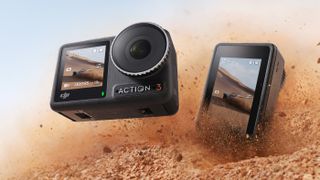 And we've got a curveball from DJI! Just ahead of the competition, DJI has launched a new endurance action camera, the DJI Action 3.
The DJI Action 2 was launched less than a year ago, but this new rugged cam has two touchscreens – the first ever to feature a dual design. Key specs of the DJI Action 3 include waterproofing to 52ft, claimed battery capacity of 160 minutes, and a 1/1.7-inch sensor that can capture 4K video. The Action 3 Standard combo will be $329/£309 (Adventure Combo is $399/£439).
Two action camera launches on the same day. What will GoPro make of this? Did they know about it already?
Thanks to an early lend from DJI, you can check our full DJI Action 3 review. It's likely to be in our guide to the Best GoPro alternatives, and our pick of the best budget action cameras.
What does the DJI Osmo Action 3 offer?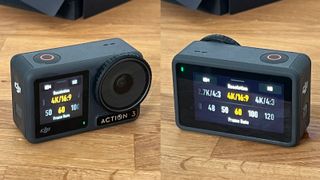 Our reviewer said: "For most adventurers, the Action 3 is the perfect balance of quality and price. Stabilized 4K video looks great and the camera can take a lot – not just rough and tumble but temperature extremes. It isn't cheap, but the RRP is comfortably less than a similar GoPro and won't push you towards a subscription after 12 months."
Reactions from the DJI Osmo Action 3 launch video so far look very positive. YouTube user Jose Caringal writes: "Woah I'm in awe! The GoPro must be shaking now with the presence of the DJI Osmo action 3!" While Hamilton Lopez says: "Come on, finally that kind of mounting system is up to everybody ¿are we watching the GoPro killer?"
GoPro killer, indeed. Just 7 minutes to find out what GoPro has up its sleeve by way of competition, but I have a feeling it's going to be good.
And the launch begins!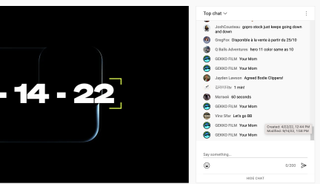 We've currently got some pretty lift music playing, as we enter the countdown until the video begins. And of course, the YouTube chat box is going wild with comments!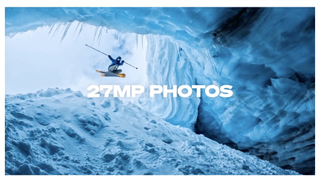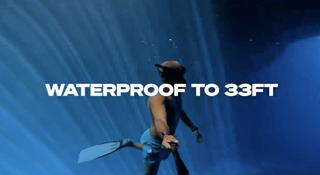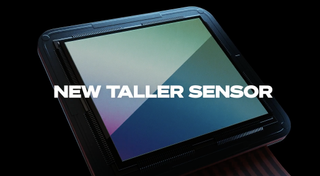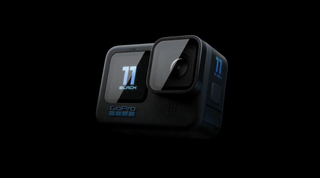 Hot on the heels of both the DJI Osmo Action 3 and the Insta 360 X3, GoPro has launched its latest action cam, the Hero 11 Black.
So form this video it certainly looks like a Hero 10 Black, but I guess that's a good thing, as it means all the best GoPro accessories will still be compatible.
Key thing for the GoPro Hero 11 Black is a 8:7, 27MP, 10-bit camera sensor, which captures virtually square 5.3K content that can easily be cropped to create native 4K clips in a host of aspect ratios. In real terms, that means whether you're a square crop 1:1 Instagram lover, a 9:16 TikTok user, or 16:9 YouTuber, you can grab all three video formats from one 8:7 video.
The GoPro Hero 11 Mini is everything GoPro Hero 11 Black.. but smaller!