Google Pixel 7 Pro and Pixel 7 unveiled with Tensor G2 and improved camera features
Google's Pixel 7 and 7 Pro phones have launched and are available to preorder, with shipping starting October 13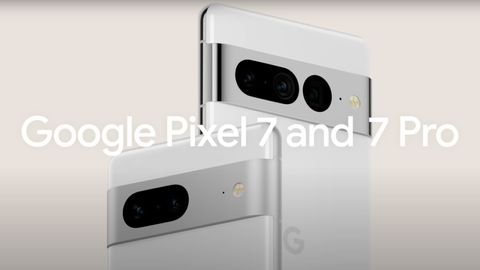 (Image: © Google)
Google launched the Google Pixel 7 (opens in new tab) and Pixel 7 Pro (opens in new tab) smartphones at its October Made By Google fall event. We saw a definite focus on improved camera features, including RealTone, Photo Unblur, and Super Res Zoom, which the tech giant says make the devices "the best phones for photography." We'll soon be reviewing both phones to test those claims, of course.
We're sure the Pixel 7 and Pixel 7 Pro will make it into our best camera phone (opens in new tab) and best Google Pixel phone (opens in new tab) guides, building on the successful Pixel 6 Pro (opens in new tab). For now, why not check out: Google Pixel 7 vs 7 Pro: which is right for you?
You can watch the live launch back on the video link below if you missed it. Scroll down to discover everything that happened, and the key specs and features on both phones and the rest of the "Google Pixel portfolio," which is how Google is referring to its lineup of new products.
• Google Pixel 7 preorders (opens in new tab) are available now, and the Google Pixel 7 release date is October 13. The Pixel 7 is priced at $599/£599 and the Pixel 7 Pro is $899/£849.
WATCH THE PIXEL EVENT below