Google Pixel 7 Pro and Pixel 7 unveiled with Tensor G2 and improved camera features
Google's Pixel 7 and 7 Pro phones have launched and are available to preorder, with shipping starting October 13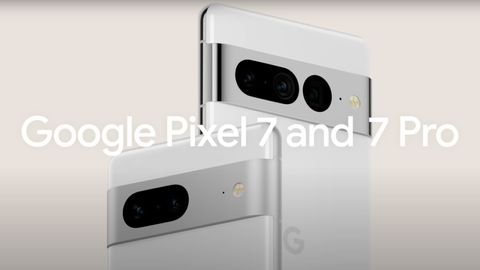 (Image: © Google)
Google launched the Google Pixel 7 and Pixel 7 Pro smartphones at its October Made By Google fall event. We saw a definite focus on improved camera features, including RealTone, Photo Unblur, and Super Res Zoom, which the tech giant says make the devices "the best phones for photography." We'll soon be reviewing both phones to test those claims, of course.
We're sure the Pixel 7 and Pixel 7 Pro will make it into our best camera phone and best Google Pixel phone guides, building on the successful Pixel 6 Pro. For now, why not check out: Google Pixel 7 vs 7 Pro: which is right for you?
You can watch the live launch back on the video link below if you missed it. Scroll down to discover everything that happened, and the key specs and features on both phones and the rest of the "Google Pixel portfolio," which is how Google is referring to its lineup of new products.
• Google Pixel 7 preorders are available now, and the Google Pixel 7 release date is October 13. The Pixel 7 is priced at $599/£599 and the Pixel 7 Pro is $899/£849.
WATCH THE PIXEL EVENT below
Trust our Google coverage
Trust our Google coverage
As Digital Camera World's Managing Editor, and the previous Editor of the global magazine Digital Photographer, Lauren has been covering the photography and tech industry – including the latest smartphone cameras – for over ten years. More recently, she's reported live on Samsung Unpacked 2022 and the Apple iPhone 14 launch, but in her time has also played with Google Pixel, Sony Xperia, Sony Ericsson, and even Blackberry devices!
Google Pixel 7 Pro at a glance
6.7" QHD+ display
Made from 100% recycled aluminum
IP68 water resistance
Triple rear camera system:
12MP ultrawide lens with a 125.8° field of view
50MP wide lens, with 1/1.3" sensor and 𝑓/1.85 aperture
48MP telephoto lens; new upgraded 5x telephoto lens with Pixel's Super Res Zoom with up to 30x zoom.
Macro Focus for subjects up to 3cm away
Cinematic Blur in videos
Built-in VPN for extra protection online
Google Pixel 7 at a glance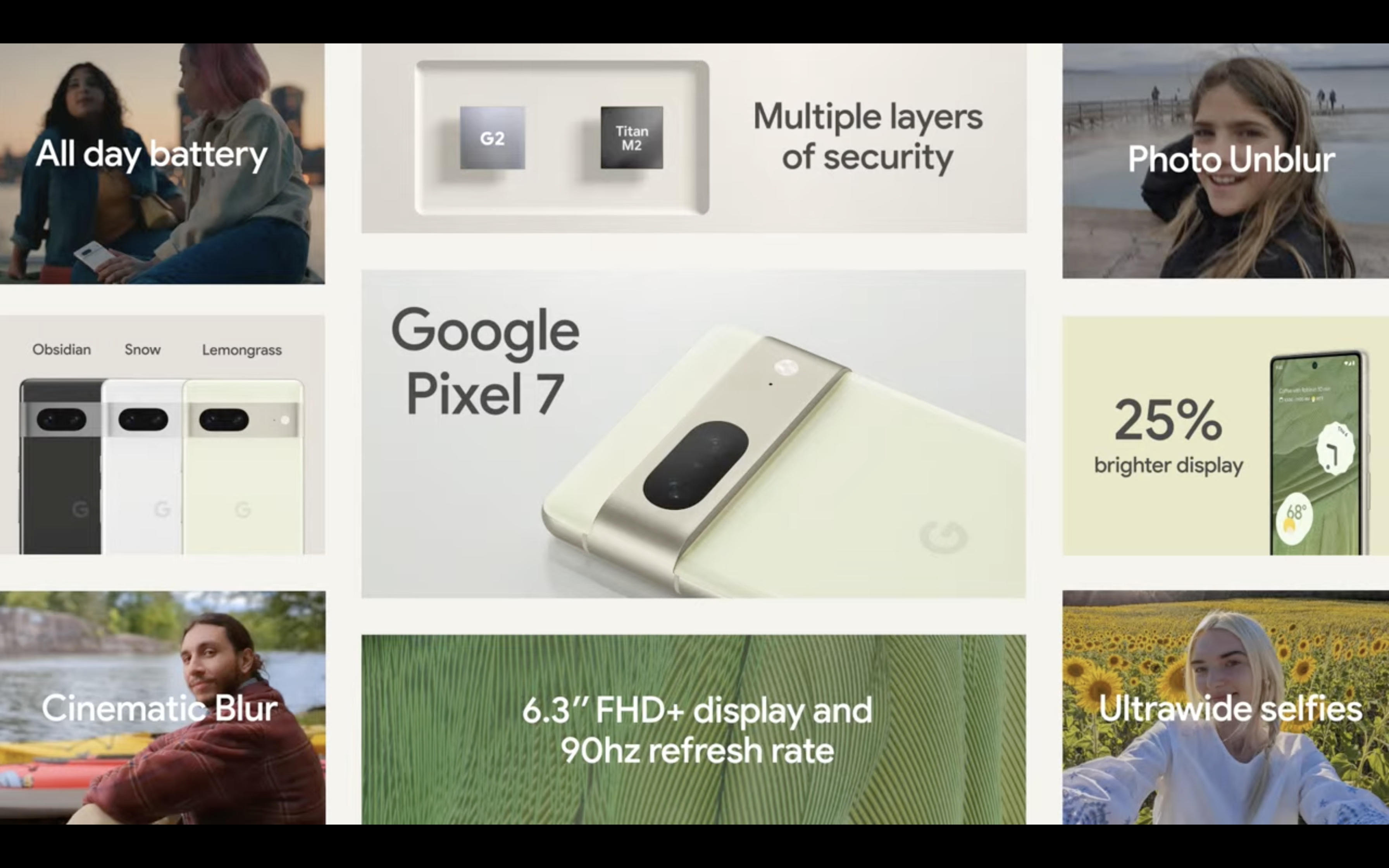 Dual rear camera system:
Wide lens
Front-facing camera now has a 92.8° ultrawide field of view
Bigger sensor and 4K resolution
25% brighter outdoors
Made with 100% recycled materials
Google's Titan M2 chip for security
Refresh
Sophistication comes to #Pixel7.It's super sleek, with a glass back, matte aluminum camera bar, and eye-catching colors—Lemongrass, Obsidian, and Snow.Sign up for updates and join us live for #MadeByGoogle on October 6th at 10am ET: https://t.co/oJ1hBx7Yp0 pic.twitter.com/qaazdkgqLlSeptember 29, 2022
What we know so far: the the Google Pixel 7 Pro
Google released this video of the Google Pixel 7 Pro showing its full design.
Google has confirmed that the Pixel 7 Pro will launch with the new Tensor G2 chip, to bring GPU, NPU, and modem improvements to this year's model. However, now thanks to a large spec leak by the prolific Yogesh Brar, it looks like this could be the only major upgrade for the Pro model.
According to the leak, the display on the Pixel 7 Pro will be the same as on the Pixel 6 Pro, and the battery is also said to be the same with a 5,000mAh capacity and support for 30W fast charging.
Moving on to camera setup, the Pixel 7 Pro will allegedly have a 50MP main, 12MP ultra-wide, and 48MP telephoto setup, as seen on its predecessor. Upgrades will apparently come as the telecamera uses a new sensor – the Samsung GM1, rather than the Sony IMX586. The selfie camera will have a small upgrade as well with the addition of autofocus, although the resolution will remain at 11MP.
I put my hands up, I'm a total Apple iPhone user, but that means I'm even more interested to know about the latest Google Pixel 7 phones. And Twitter is here with more speculation on these hotly-anticipated devices.
How will the Pixel 7 Pro compare to the Pixel 6 Pro?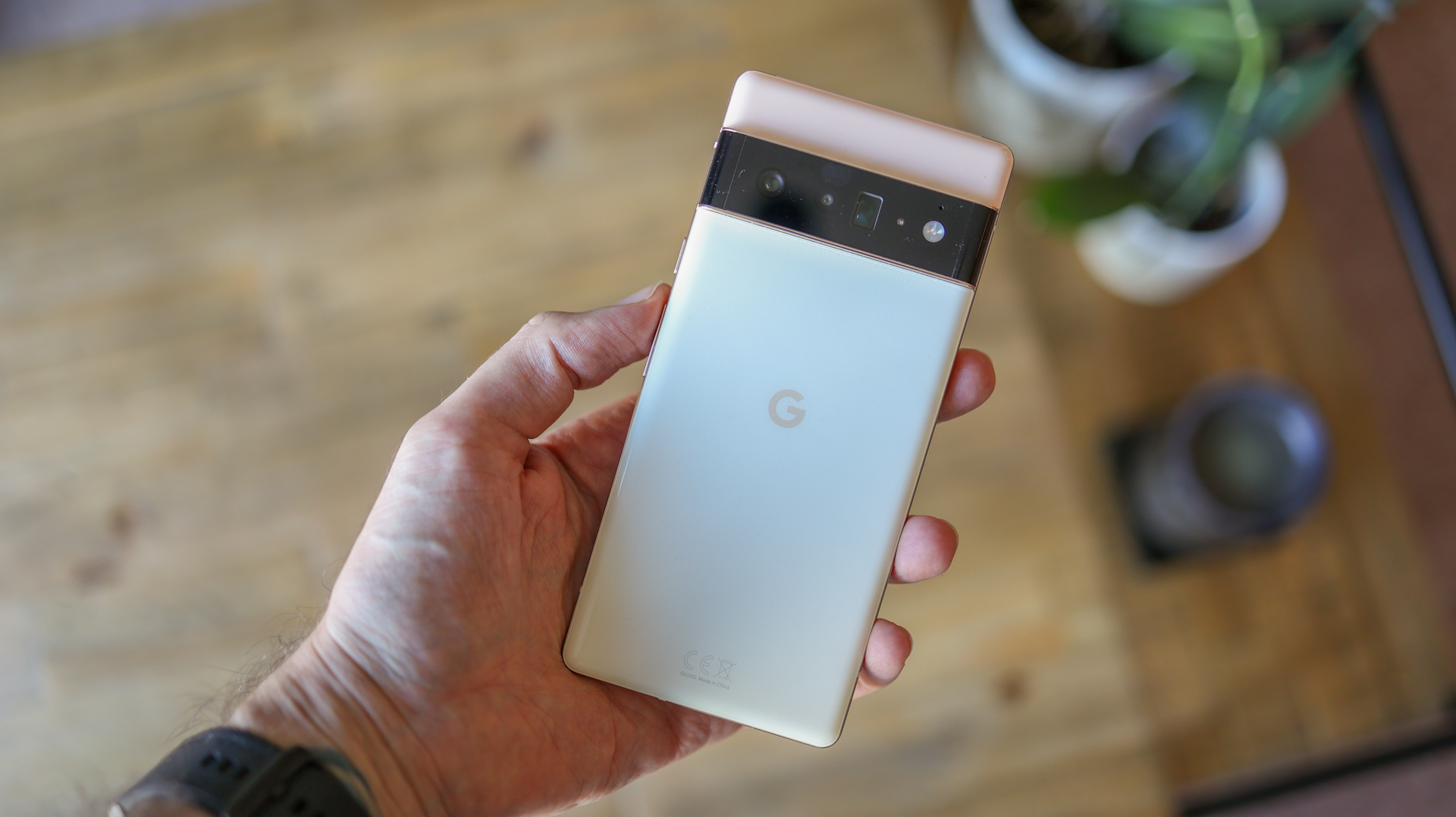 The Google Pixel 6 and Pixel 6 Pro were officially announced at last year's Pixel Fall Launch event, on October 19, 2021.
When we got our hands on the smartphone, it's no secret that we gave the Google Pixel 6 Pro top marks for camera performance, but with the new Apple iPhone 14 Pro and the Samsung Z Fold 4 and Z Flip 4, even a company as immense as Google is going to have to do a lot to keep up with the competition.
The Pixel 6 Pro was the first phone powered by Google Tensor, the company's first custom mobile chip.
Here's a refresher of last year's Made by Google Pixel Fall Launch, which gives you an idea of what we might see at tomorrow's event.
Yet more glimpses of the new Google Pixel collection
Usually a launch event is a chance for manufacturers to surprise us with new models, but it seems like Google can't resist showing off its new Google Pixel Collection ahead of tomorrow's official live stream!

"Designed to work together. Built to work for you. With premium metal finishes and colors that complement one another, the Google Pixel Collection brings together Pixel's phones, watch, and buds for personalized help throughout your day."
This is very similar to September's Apple event, where we saw the company launch its iPhone 14 lineup, along with a new Apple Watch and AirPods 2.
Google Pixel 7 – what do the analysts think?
Several analysts have commented ahead of tomorrow's Made by Google event; here are thoughts from Ben Wood, Chief Analyst and CMO at CCS Insight:
"It is perplexing that Google wants to be in the cut-throat business of manufacturing smartphones, and it is hard to see how it is a profitable venture for the company. We assume Google sees Pixel products as a demonstration of 'the art of the possible' when it comes to Android smartphones. Furthermore, it's a way of keeping other Android licensees on their toes in terms of support for new features."
"The new Pixel devices offer further evidence that smartphone innovation has stalled. All major phone makers are focusing on making already good products even better, but there's little in the way of disruption...."
"Pixel phones appeal to technology enthusiasts who want the latest version of Android and like having something different from the mainstream choice of Apple or Samsung."
"Given the similarities to last year's devices, it seems likely the stand-out features will remain the impressive Pixel camera system and access to the latest version of Android."
"It's unlikely Google will take any share from Apple with the new Pixel devices – iPhone owners remain incredibly brand loyal. The bigger concern must be for rival Android smartphone makers, including Samsung, which dominates the segment, or smaller Chinese manufacturers. Google has incredible resources and could put huge amounts of money behind Pixel – but it must strike a fine line. Weakening established Android phone makers makes little sense when Apple poses such a great threat to the whole ecosystem."
Meanwhile, Google Pixel investigates the most important debates for us... 😄
It's time to settle this debate once and for all. Are you team pumpkin spice or not? 🎃 #PumpkinSpiceDayOctober 1, 2022
Another early look at the Pixel 7 phones by Google...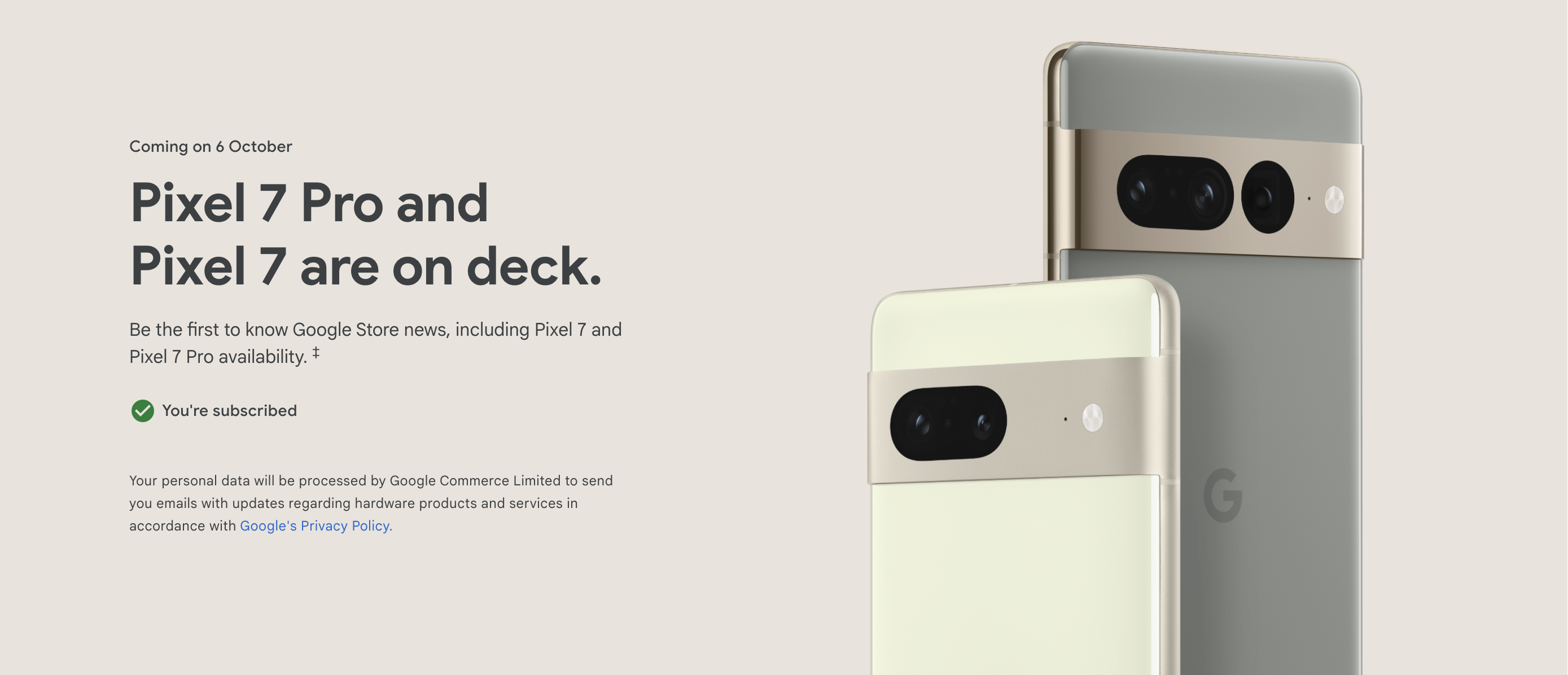 Google has updated its Pixel hub to show us the exact colors of the new Pixel 7 and Pixel 7 Pro. "They're powered by the next-gen Google Tensor processor, and made to show you what Android 13 can do."
The Pixel 7 is available in Obsidian, Hazel, and Snow, and with the Pixel 7 Pro, there's Obsidian, Lemongrass, and Snow.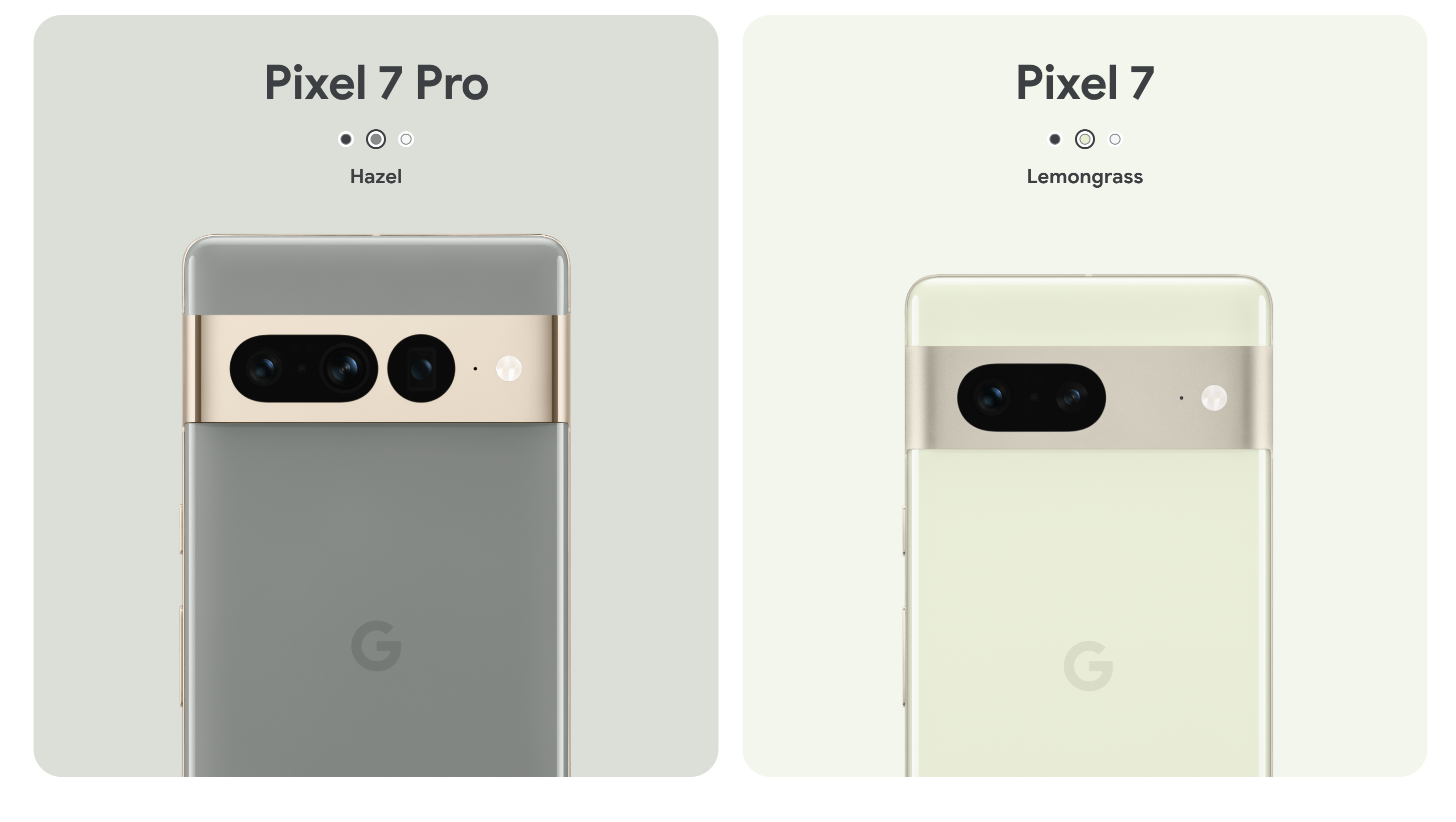 We still don't know much about... the Google Tensor G2 chip
The Google Tensor G2 is coming tomorrow, and we know that it will be the Pixel 7's chip, but currently, we know little about its speeds and feeds –that's one thing that Google hasn't shared ahead of time.
When the Google Pixel 6 and 6 Pro were announced, the phones themselves were secondary announcements to Tensor, Google's new chipset, which replaced Qualcomm's chips in the new flagship line. With a global silicon shortage on the cards for a while, it's little wonder Google, like Apple, is bringing its chips in-house, and we'll see the same thing with the Pixel 7 and 7 Pro.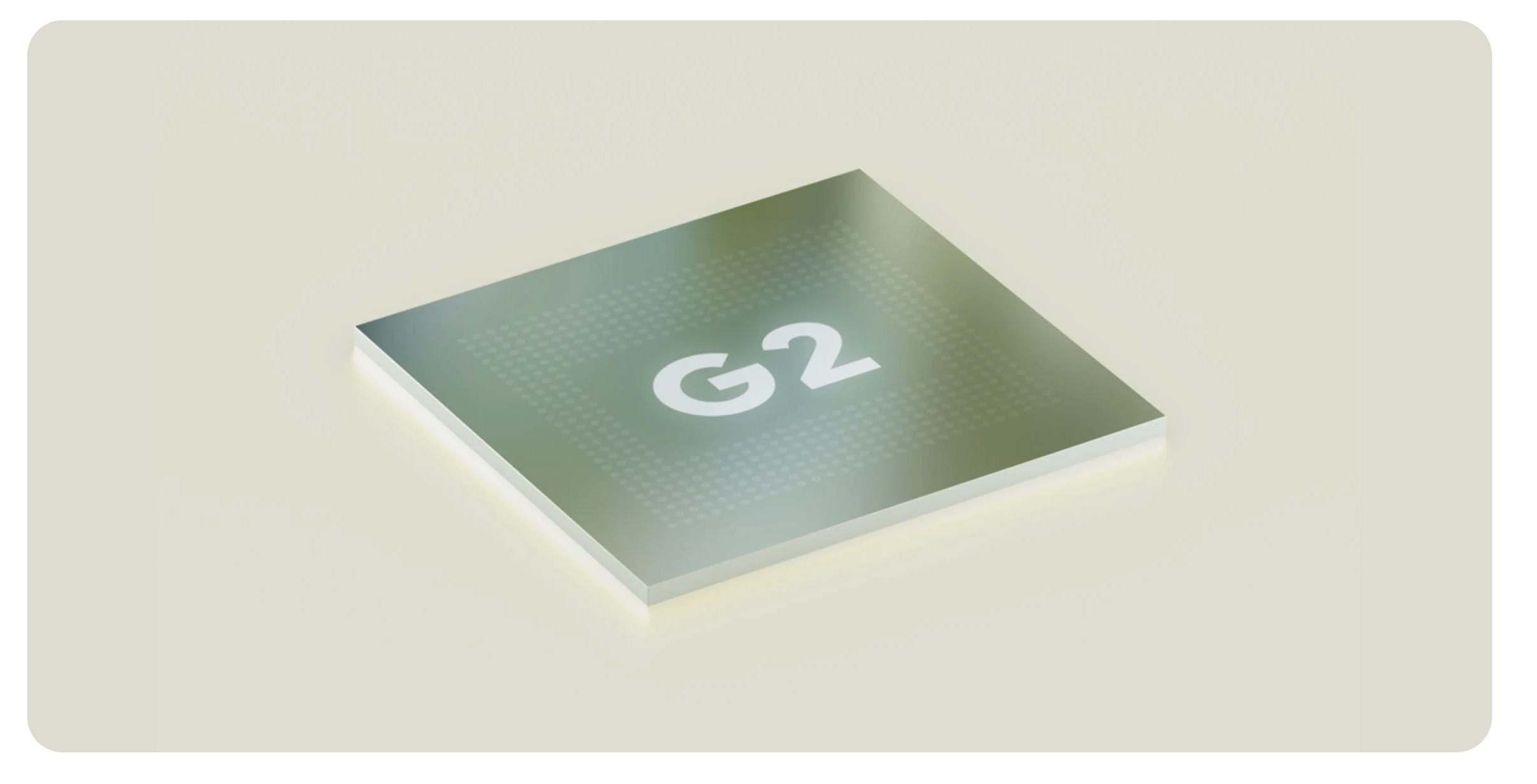 Today is the day!
It's the morning of the Made By Google Fall event (here in the UK as I write this), so I'll be warming up the typing fingers, firing up the coffee machine and scouring the interweb for any last minute updates and leaks.
Join us here at 7AM PT / 10AM ET / 3PM BST to watch the livestream and see the specs of the new Google Pixel 7 and Google Pixel 7 Pro as they're announced.
For all things Google... there's a new podcast!
We have a new #Podcast 🎧 called #MadeByGoogle. Are you excited? We are! Subscribe now and don't miss an episode. First one drops on Thursday, Oct 6! 👉 https://t.co/wlhF56S7EuOctober 5, 2022
Google Pixel sales not as high as you might think
Given how much marketing pizazz goes into the Made By Google launch events – and the giant that Google is in general – you'd perhaps expect sales of the Pixel to more closely match that of Samsung and Apple.
But if the tweet below from Vlad Savov is anything to go by, the total number of Google Pixels is similar to what Samsung sells in a year. It's an estimate as far as we know, but definitely interesting when thinking of the Google Pixel lineup as a niche product rather than a mainstream one.
Since Google launched Pixel phones in 2016, it's sold 27.6 million units. That's 1/10 of Samsung's 2021 sales. In other words, Google would need 60 years to sell as many phones as Samsung sells in one.Data: IDCOctober 4, 2022
Google dropped Android 13 QPR1 Beta 2 yesterday
Last night, Google released Android 13 QPR1 Beta 2 – on its official Beta Reddit, the latest version of its mobile operating system. Now, you can only access this if you've have a compatible device (the Google Pixel 4a onwards) and you're part of the beta program, but it's an exciting news for those who aren't going to get the Pixel 7 at launch, as theoretically it should make some of those new features available to users with older Pixel phones. I use exciting loosely, but you get it...
Just two and a half hours to go until we find out whether the two new Pixel devices are worth all this excitement! And as usual for a smartphone launch, there's a larger than life billboard behind a tiny figure (not to scale).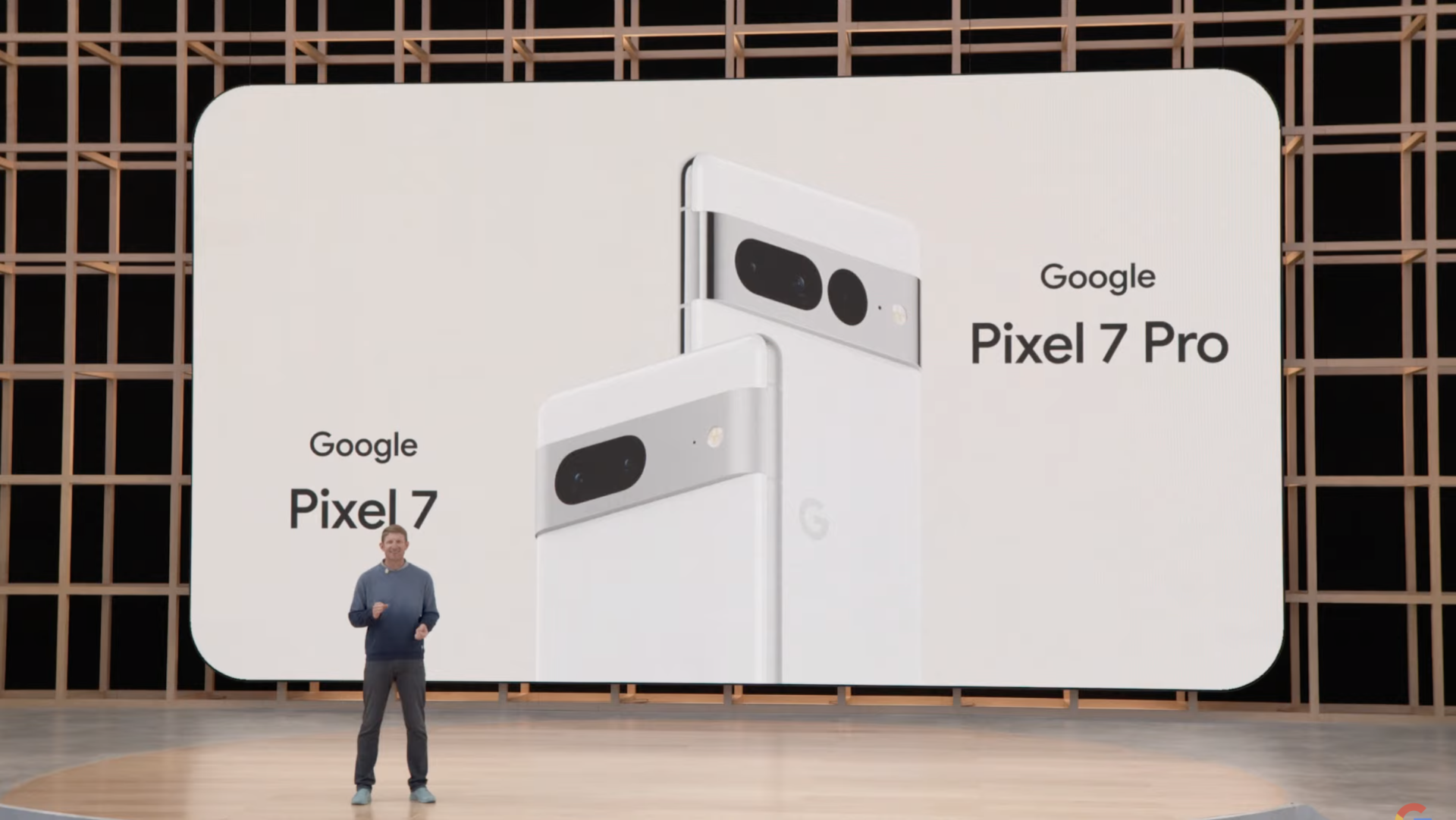 Google Pixel 7 Pro v 6 pro
We'll of course bring you a full head-to-head of the latest Pixel 7 Pro vs 6 Pro after the Made By Google event, but for now, here's what we know in terms of specs.
As you can see, there doesn't seem to be a gargantuan leap in the camera specs of the latest iteration and like the iPhone 14, improvements on the previous model could be fairly modest.
We'll see the new Google Tensor G2 SoC, however, which was co-developed by Samsung and is manufactured on a four-nanometer scale.
The pups and Pixel content we didn't know we needed
Would it even be a tech launch without a landing video and some calming, ambient music while we wait? Less than 5 minutes to go, folks. And that's because it took me three minutes to upload this screengrab!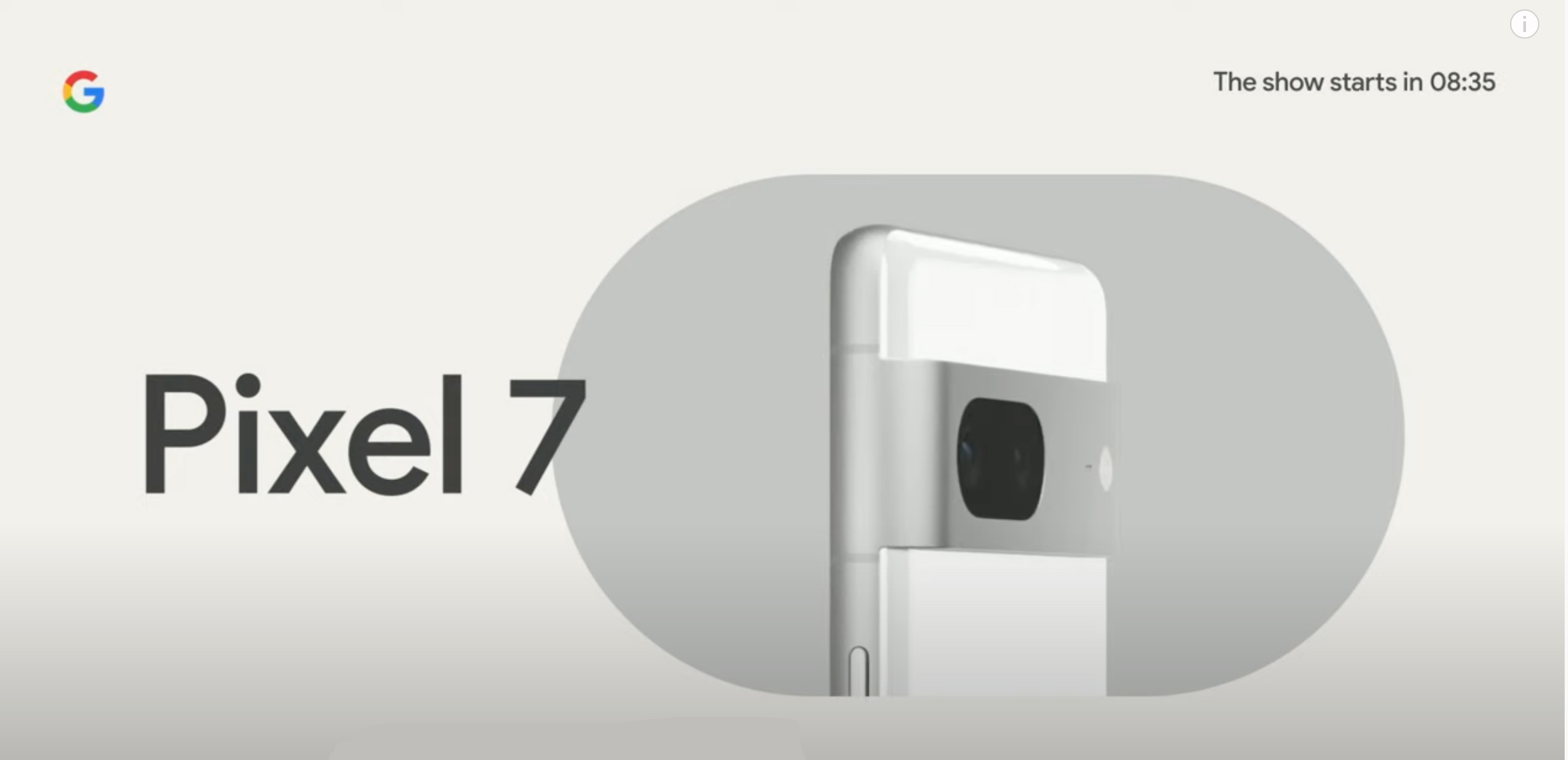 And we're starting...
The fun has begun, and we're seeing several musicians warming up their instruments. Are you warming up to the event yet? "It's all coming together" – neat!
Rick Osterloh streams to us from around the world
The Made by Google launch is coming to us live from Brooklyn, NY, USA – which is different to the Apple iPhone 14 launch which was prerecorded.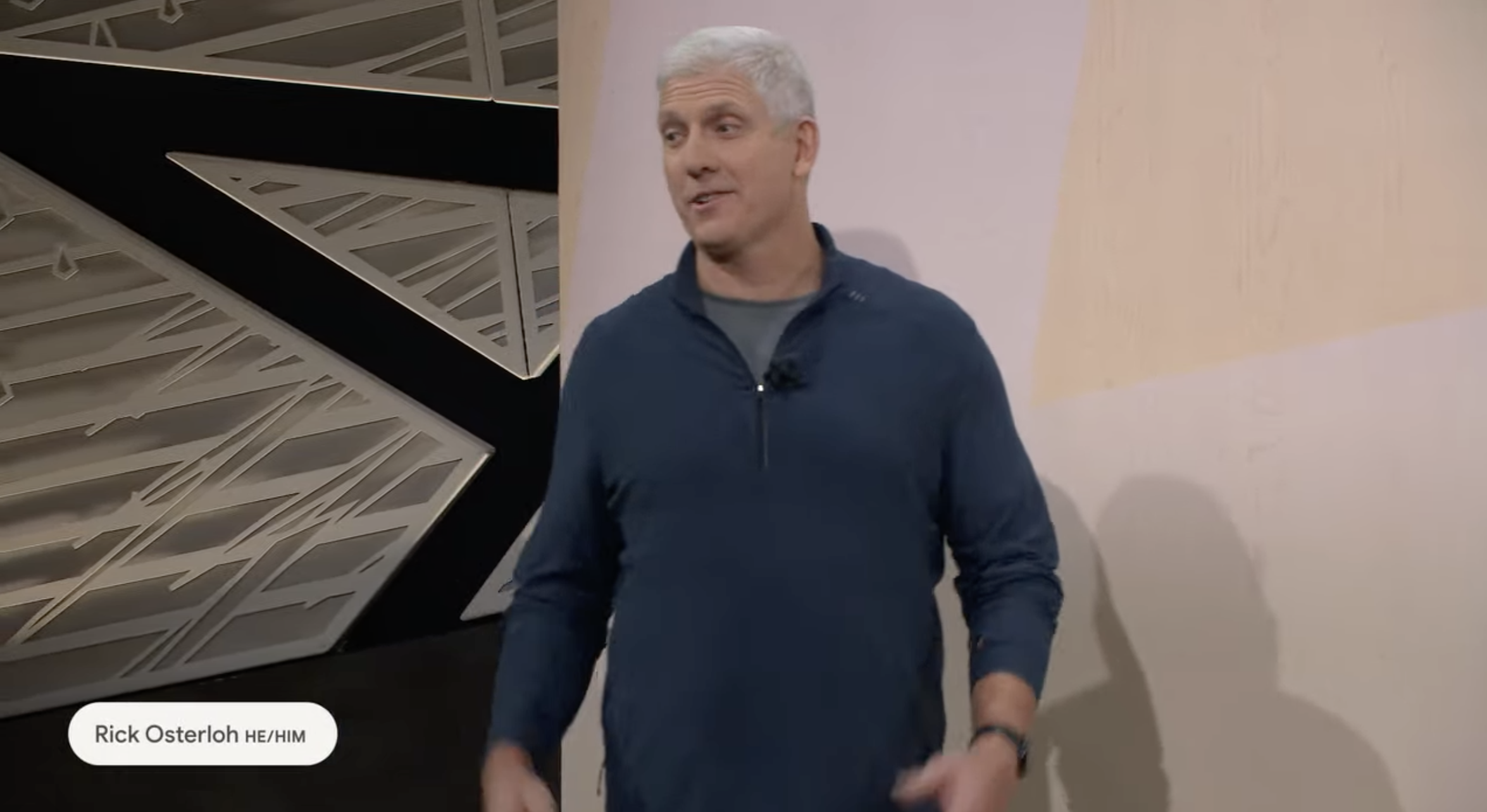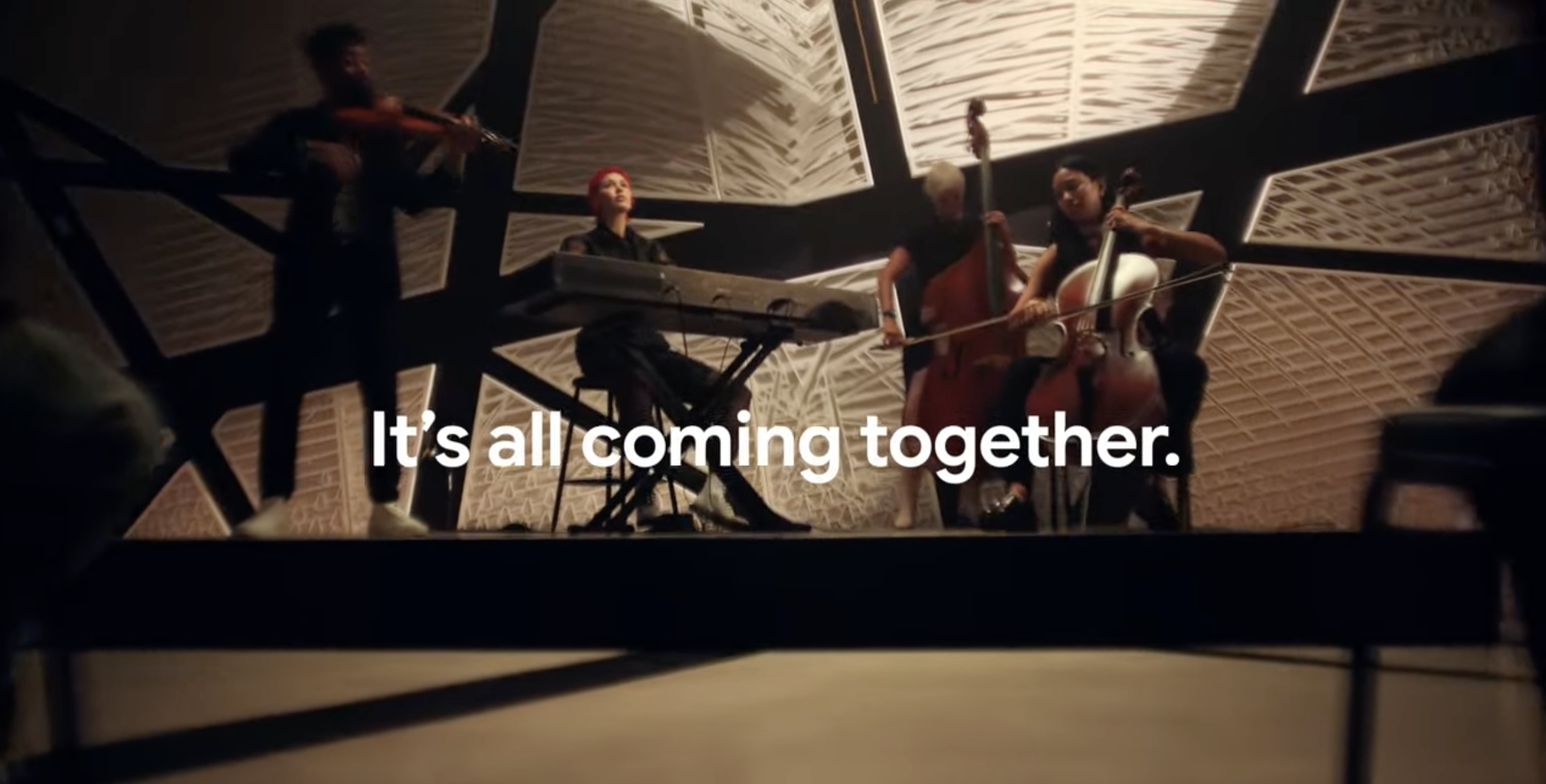 The future of where Pixel is going
We start the launch with an overview of what's being covered today. Google is really focusing on the Google Tensor G2 chip in this launch and says that Pixel isn't only a phone experience, but an advanced computing experience.
"Google in Google hardware is the differentiator in Google devices"
"Google Pixel 6 and 6a have been the fastest-selling Pixel devices to date".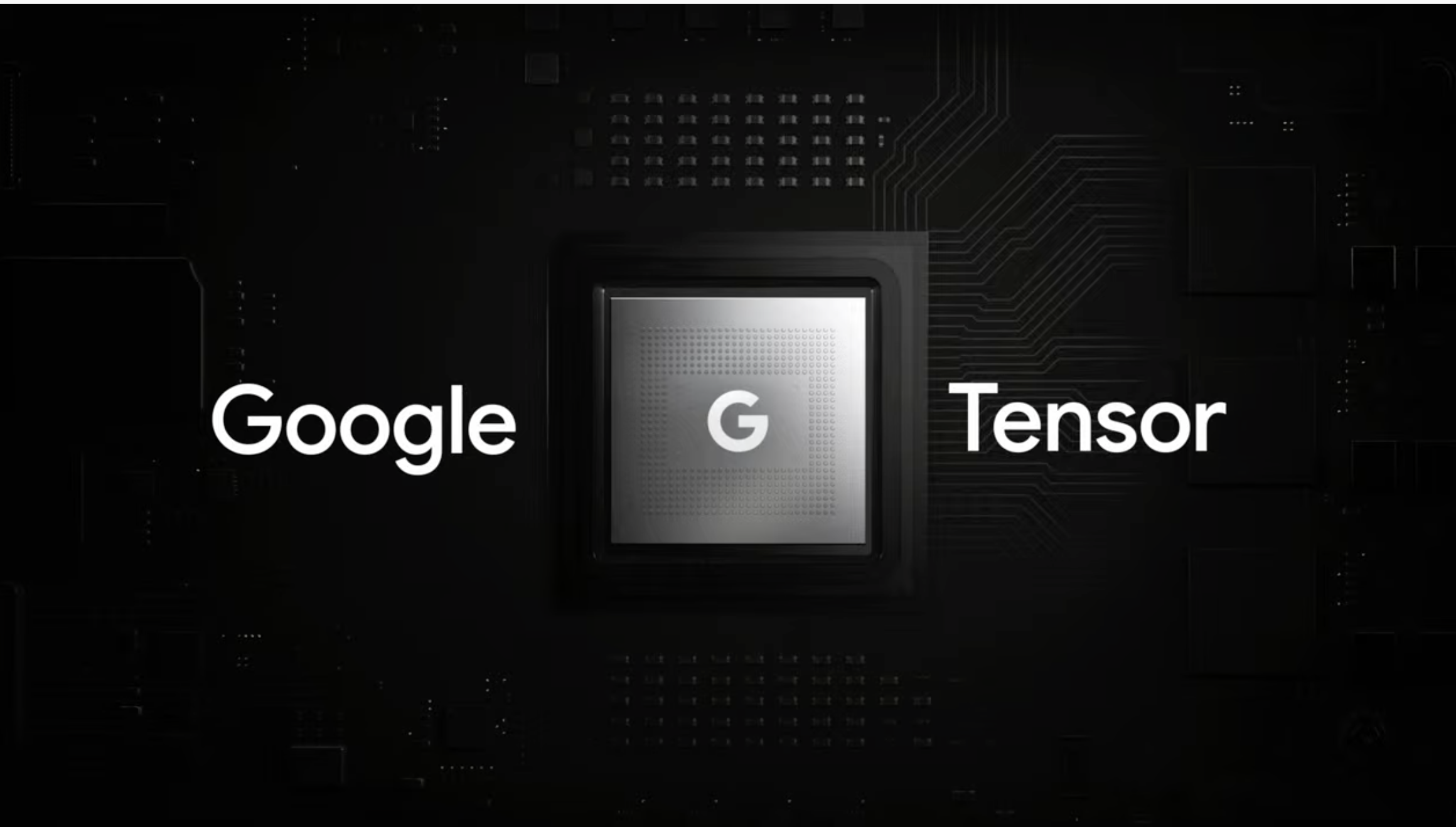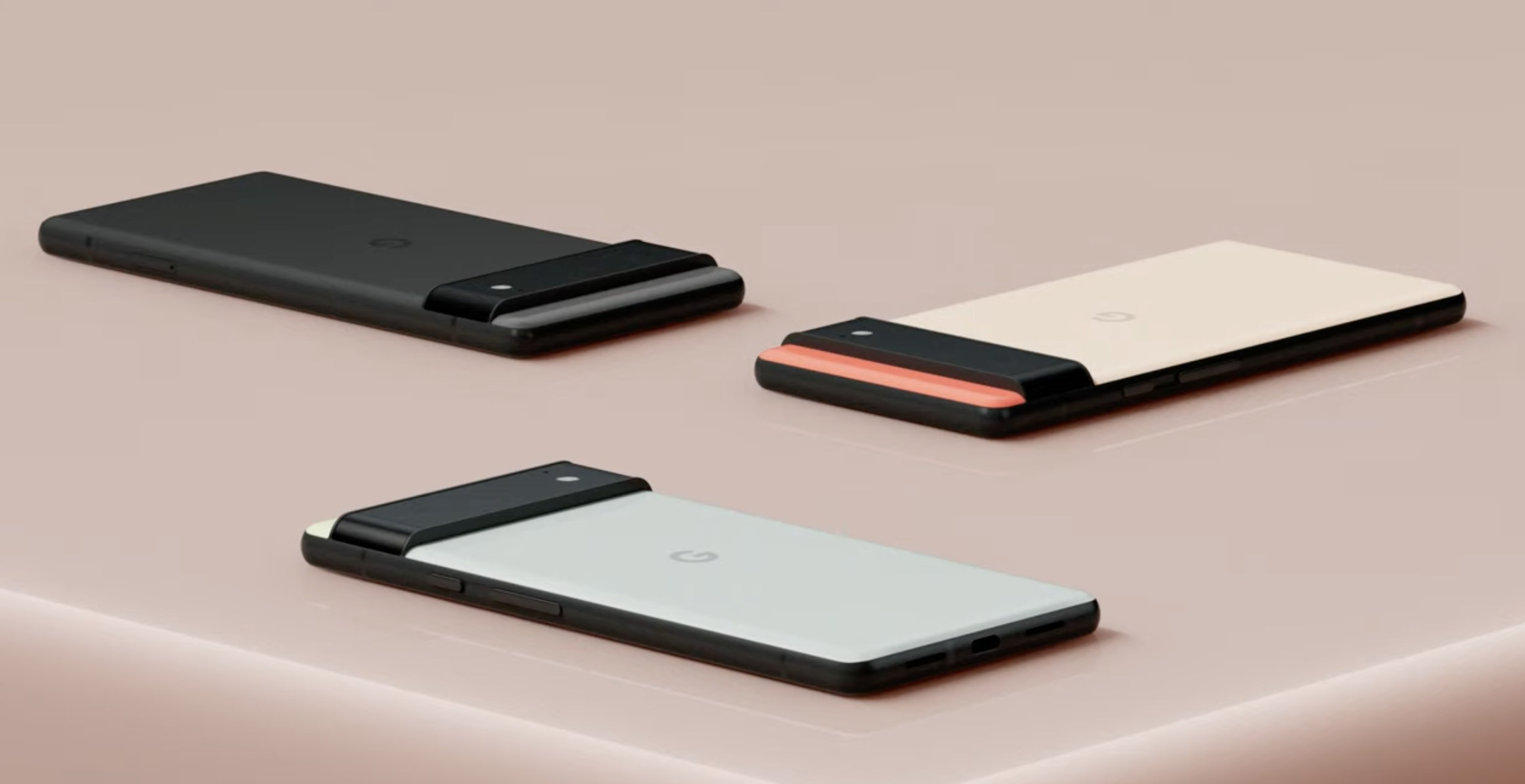 A closer look at the Pixel design
Next up, Isabelle Olsson to talk about the materials and design perspective of the new devices. The metal construction of the Pixel phones are said to be simpler than previous pixel phones. The metals are designed to pair together between the "Pixel Portfolio" (aka the phones, watch and tablet) so you've got a holistic experience between the Pixel Watch and Pixel 7 devices.
"We use a spectrum of shades that are unique across products. Our warm collection is based around our lemongrass colors."
"The design approach goes beyond form and function. We design for impact, too. We're being thoughtful about environmental impact across every step." Every product Google unveiled today is made, at least in part, from recycled materials.
Wait, what – a tablet! I'm sure we'll be seeing more on this later. Will it run the Tensor G2, too?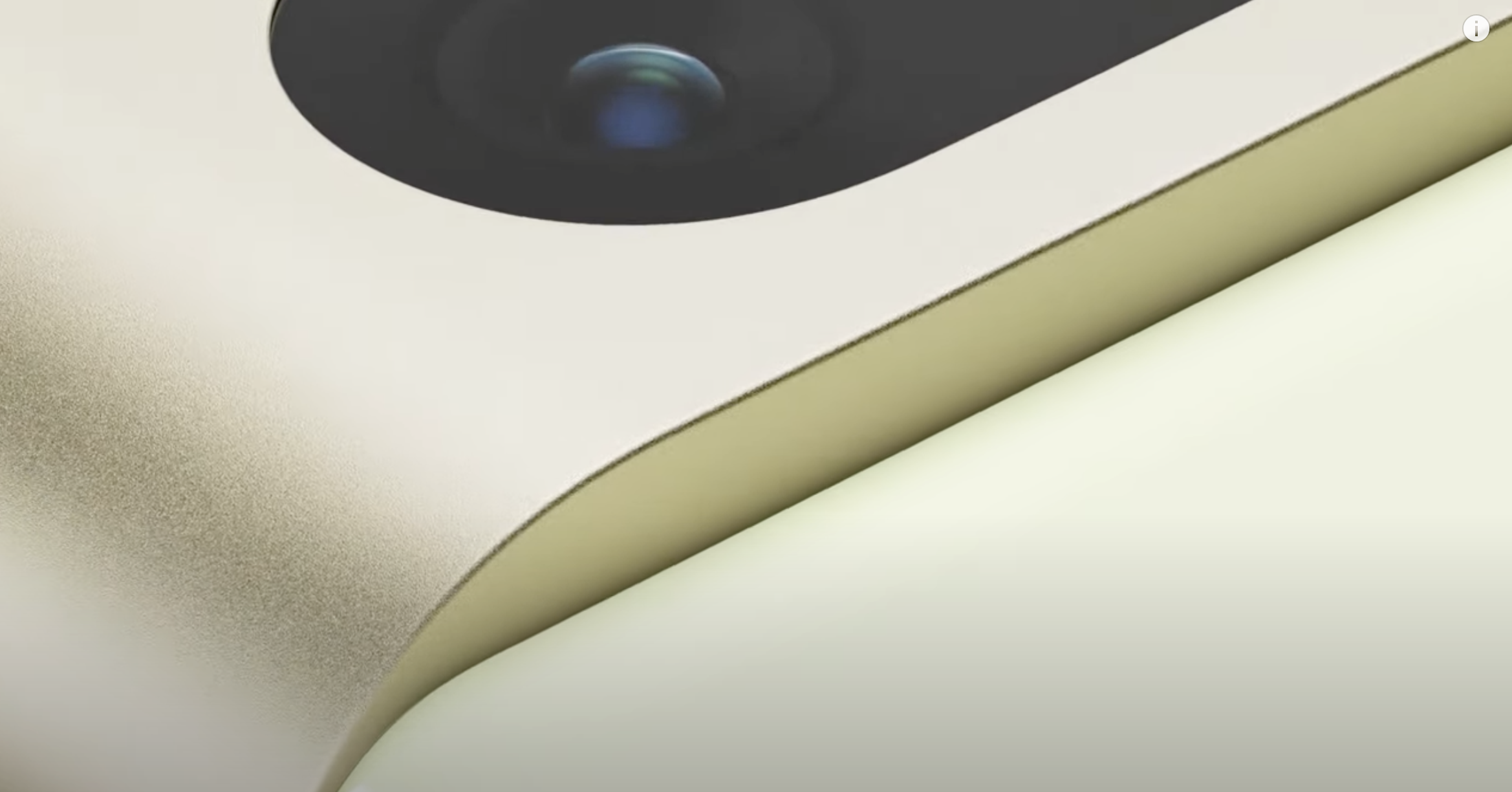 That's the design ethos, now for privacy
Jen Fitzpatrick is up next, talking about safety and security – and privacy.
"Pixel 7 has multiple layers of verifiable security, with a Titan M2 security chip." This is the same chip that Google uses to protect its servers apparently. Google says that it will also guarantee 5 years of security updates from purchase.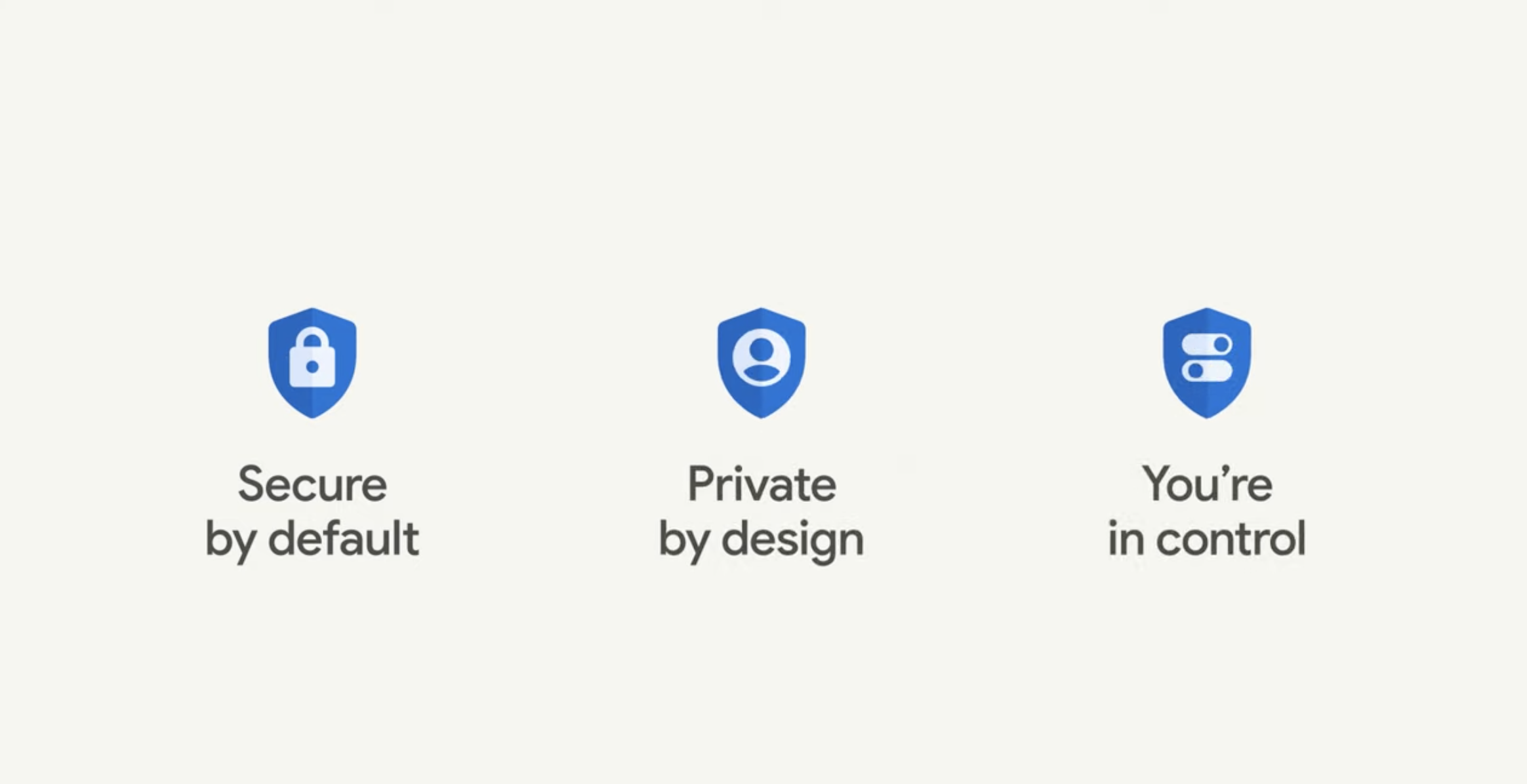 Google Pixel 7 and Google Pixel 7 Pro will be the first Google phones to come with VPN. "Core to your safety, is knowing that you're in control." With Android 13, all your security and privacy settings are in one place.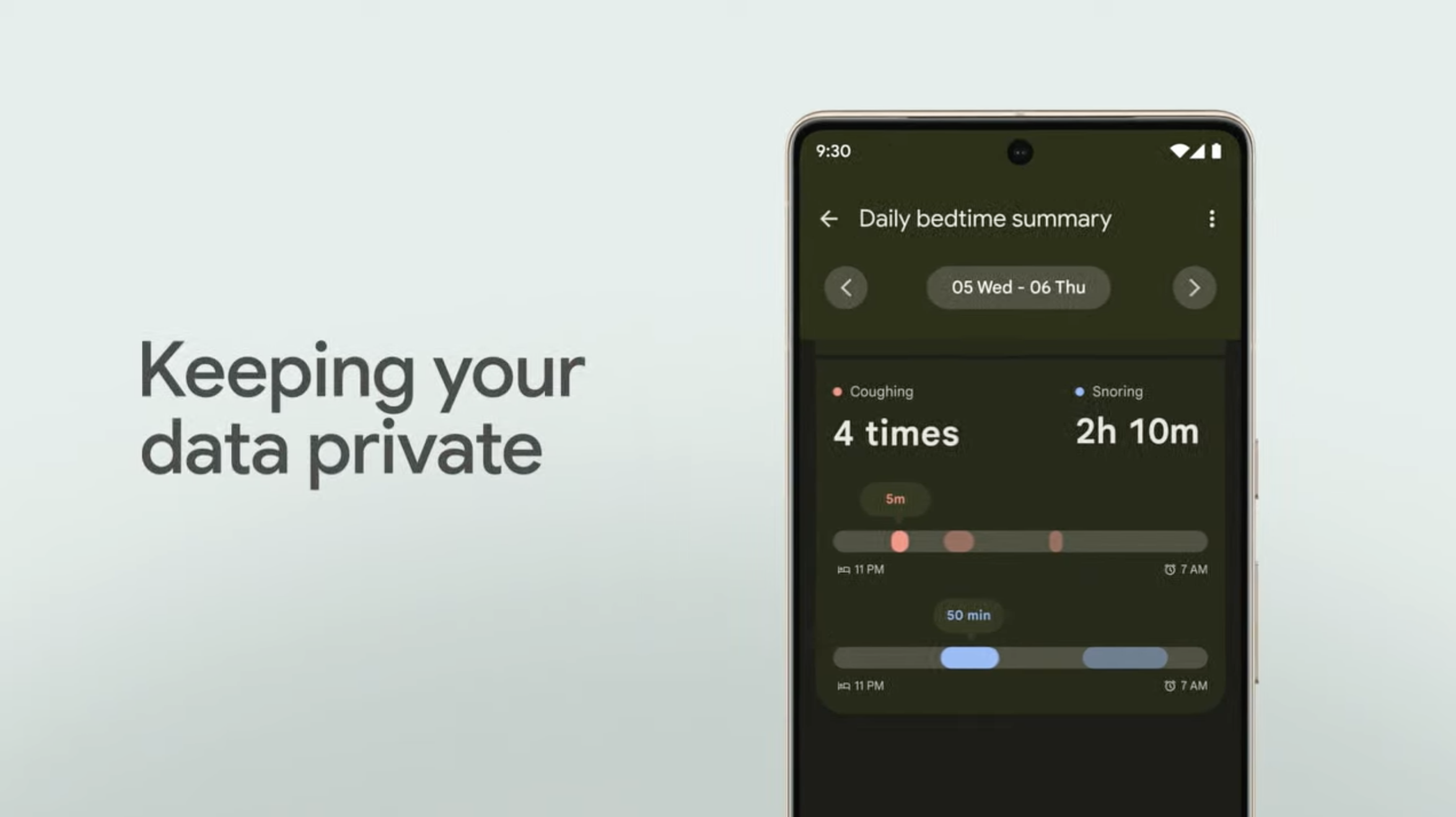 Next up – innovations on Pixel
Brian Rakowski hits the stage, to tell us about the Pixel 7 and 7 Pro (and its feature drops). "Every month your phone gets new capabilities and features" – and of course, they come to Google devices before general Android phones.
Tensor G2's lower power consumption lowers the battery usage for everyday activities, and it's the most secure and private Pixel ever made.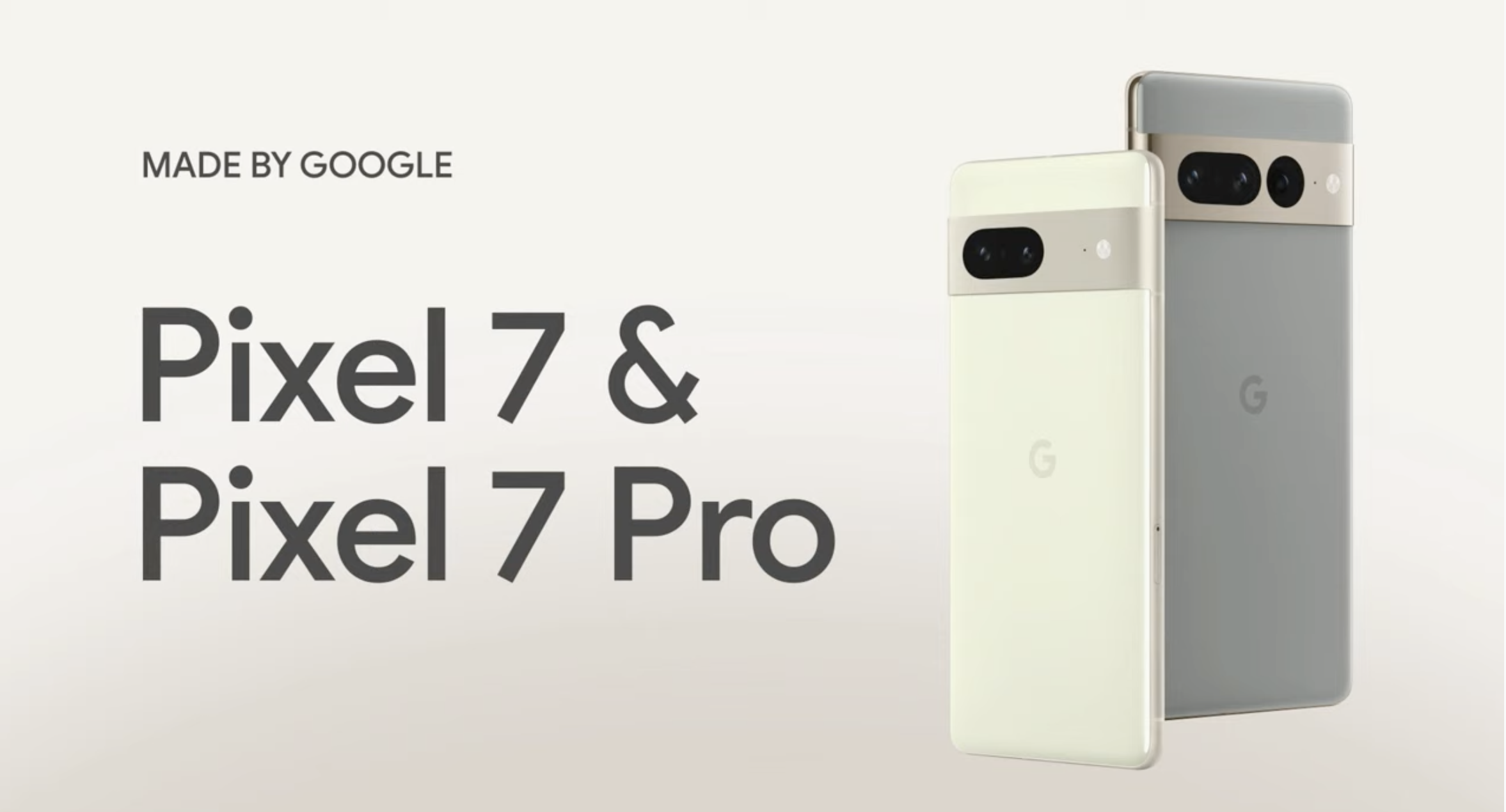 Google Pixel's camera - the most inclusive ever
"We continue to lead in computational photography – fix your photos, film high-quality videos, and snap great photos from far away or up close."
"We've tuned exposure and brightness to ensure that everyone looks great. We've partnered with non-Western photographers... and we are proud to say that Google Pixel 7 is the most inclusive camera" – that's due to the Google Pixel Real Tone feature.
That accessibility extends to people with disabilities too – as we're seeing from some amazing blind content creators – thanks to Guided Frame.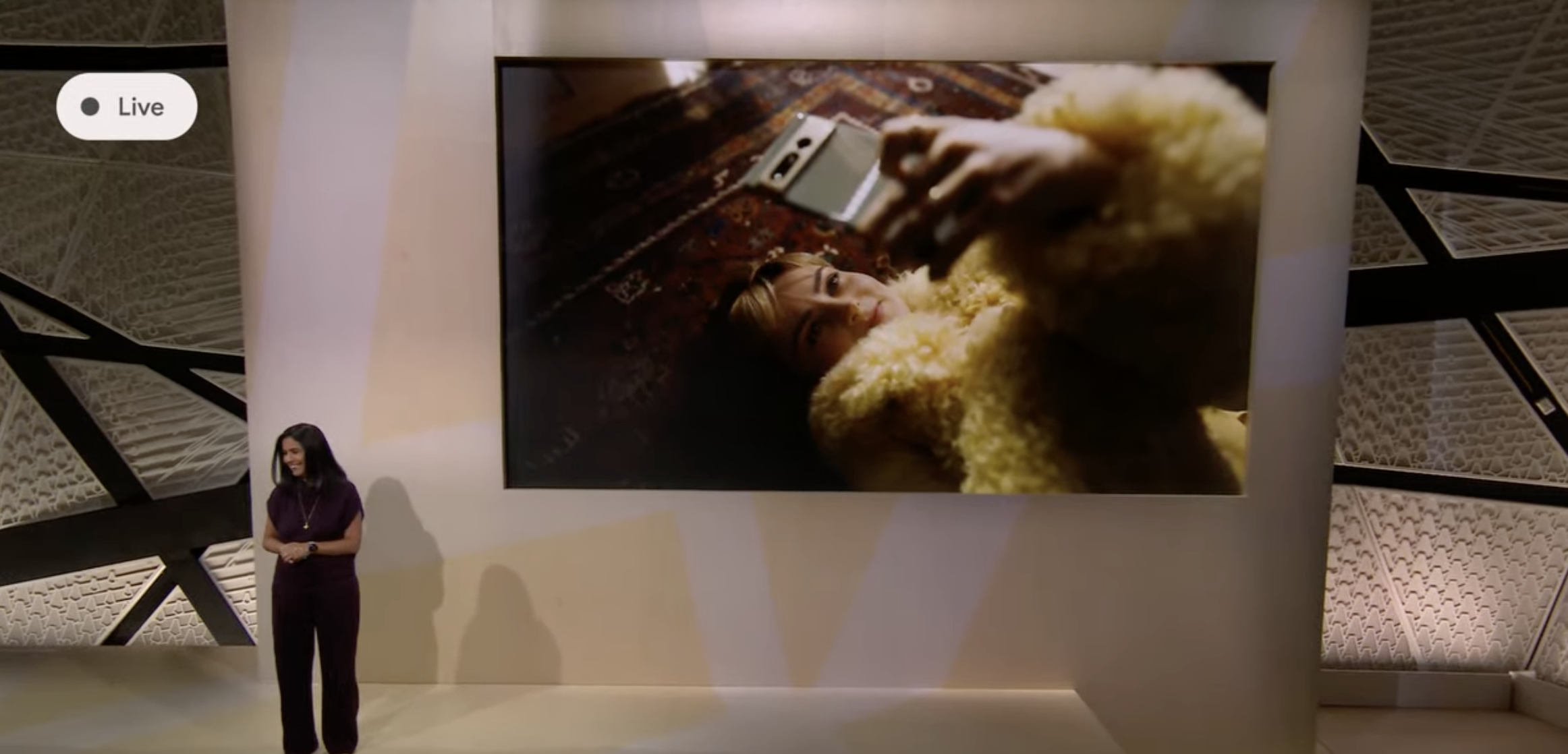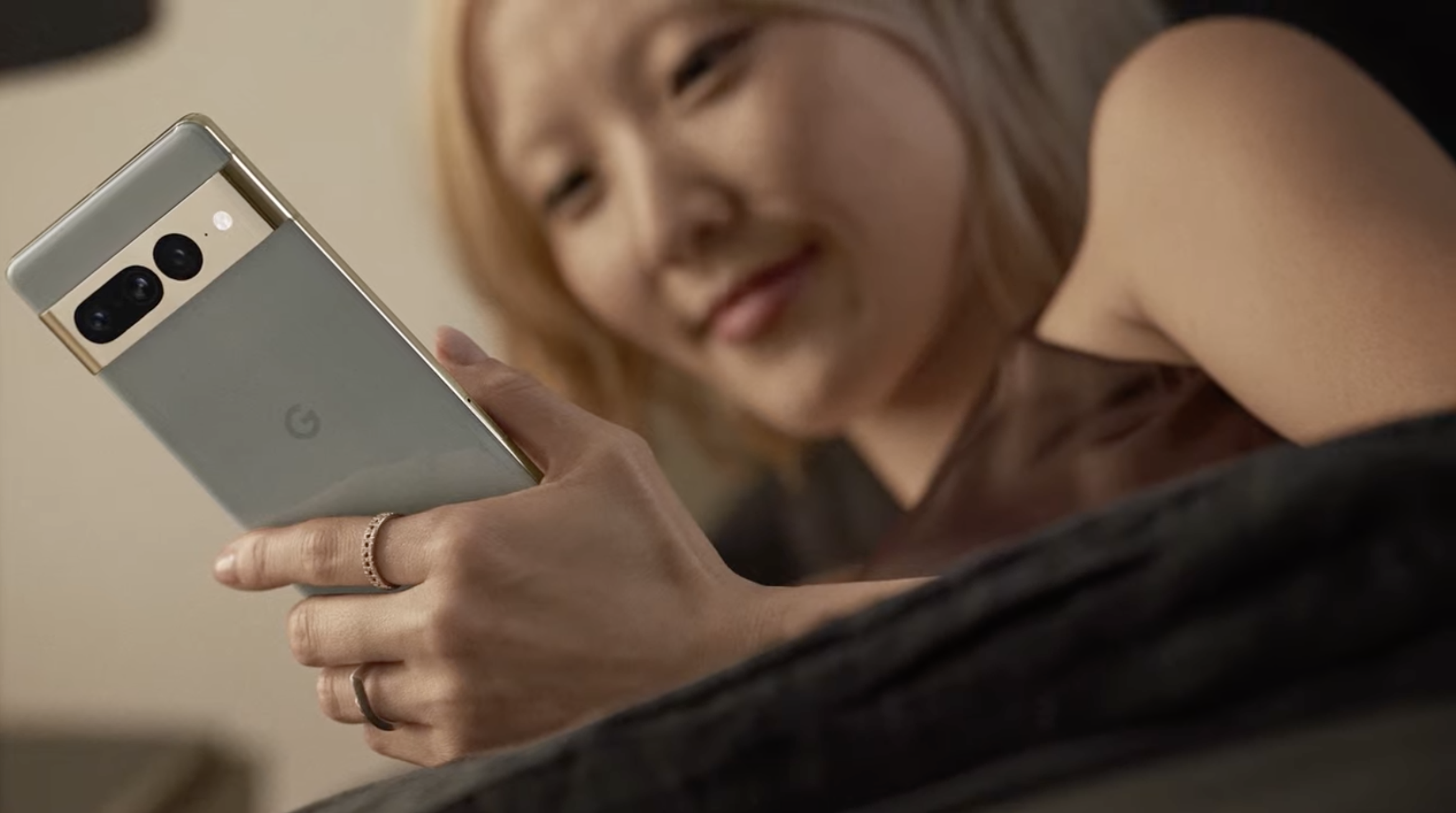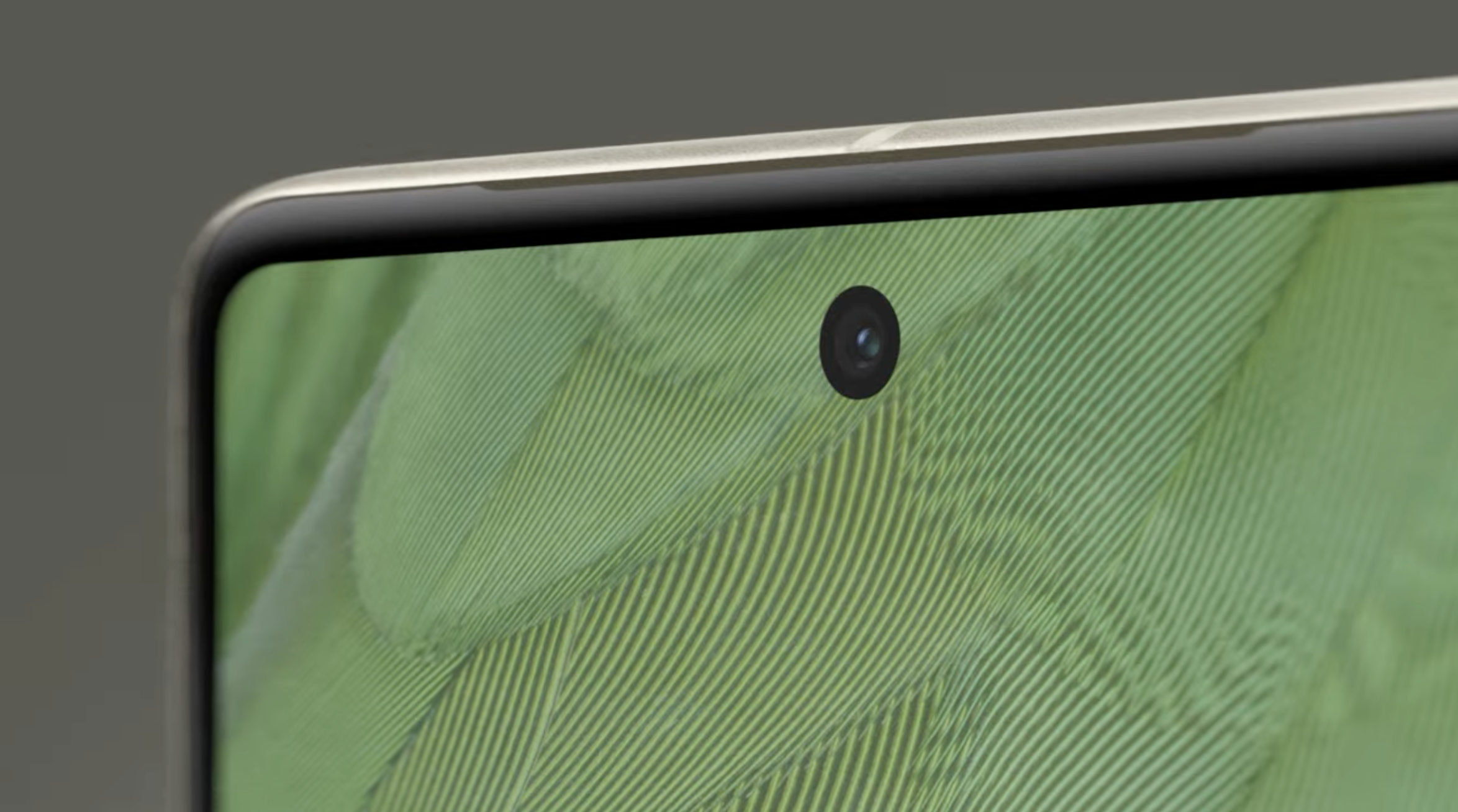 Google Pixel 7 - fixing blurry images
Unblur photos—even ones not taken on #Pixel 🤯With just a few taps, #Pixel7 and Pixel 7 Pro bring new life to your memories with #PhotoUnblur, a new @GooglePhotos feature only on Pixel 7 and Pixel 7 Pro¹ 📸#MadeByGoogle¹See video for info pic.twitter.com/vxHgsYMsT4October 6, 2022
Pixel 7 can fix blurry images by combing images from the ultra-wide and main cameras, to remove blur. Check out the tweet below for an example.
Super Res Zoom
Alexander Schiffhauer – zooming in to talk about Super Res Zoom
"Pixel 7 Pro pushes computational photography to new heights, to create amazing zoom photos. It has the highest quality zoom on any Pixel phone. It's like having a DSLR and all the lenses you'd ever need – but it fits in your pocket"
• Super Res Zoom crops images from Pixel 7's main 50MP image.
• Tensor G2 powers a new ML algorithm.
• Pro zoom stabilizes footage at 20x zoom, upscaling photos to provide more resolution.
• 30x zoom is the "largest and highest quality zoom at any range on a Pixel."
Not sure how usable that 30x zoom will be in real life – a full review will tell.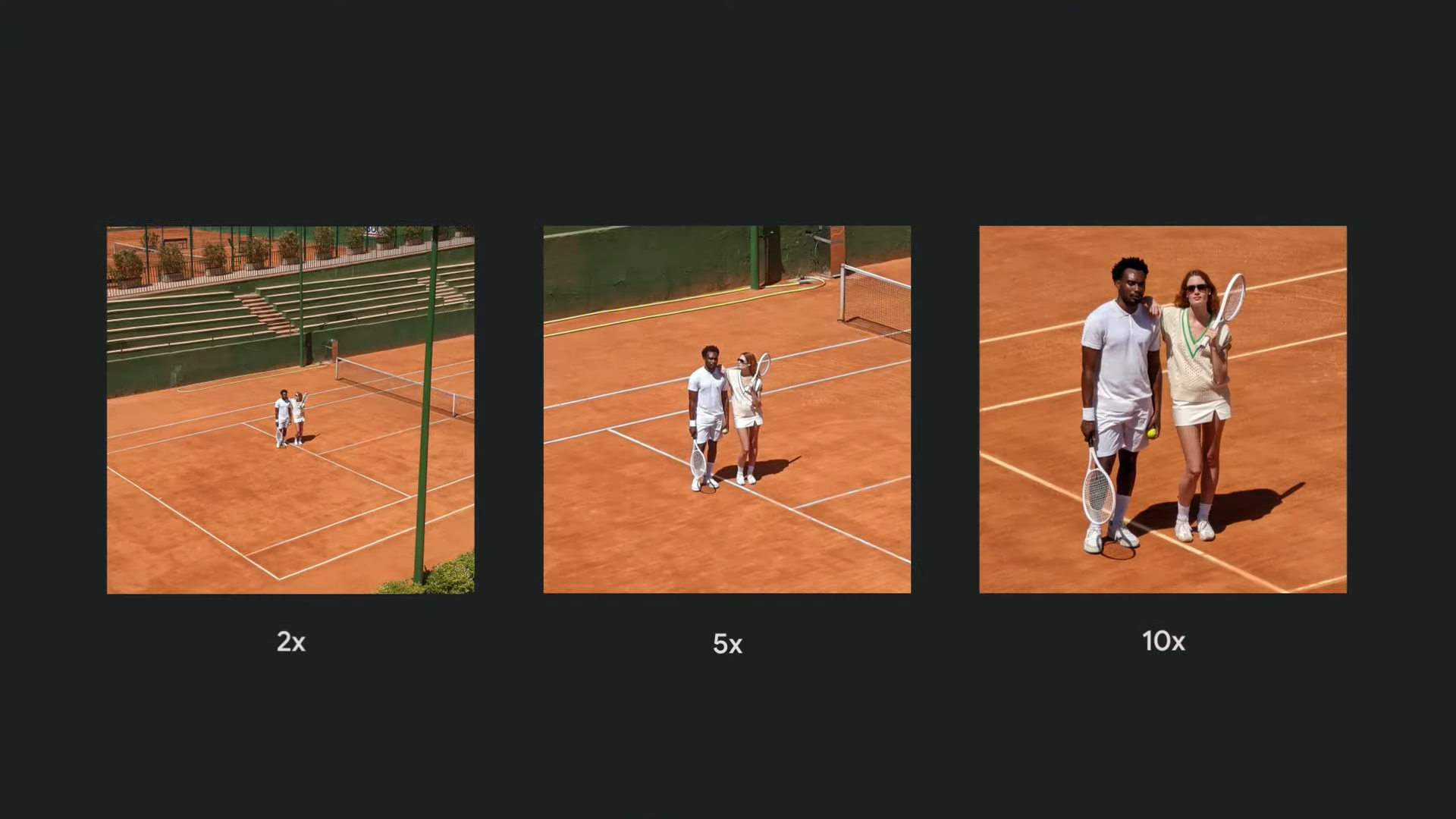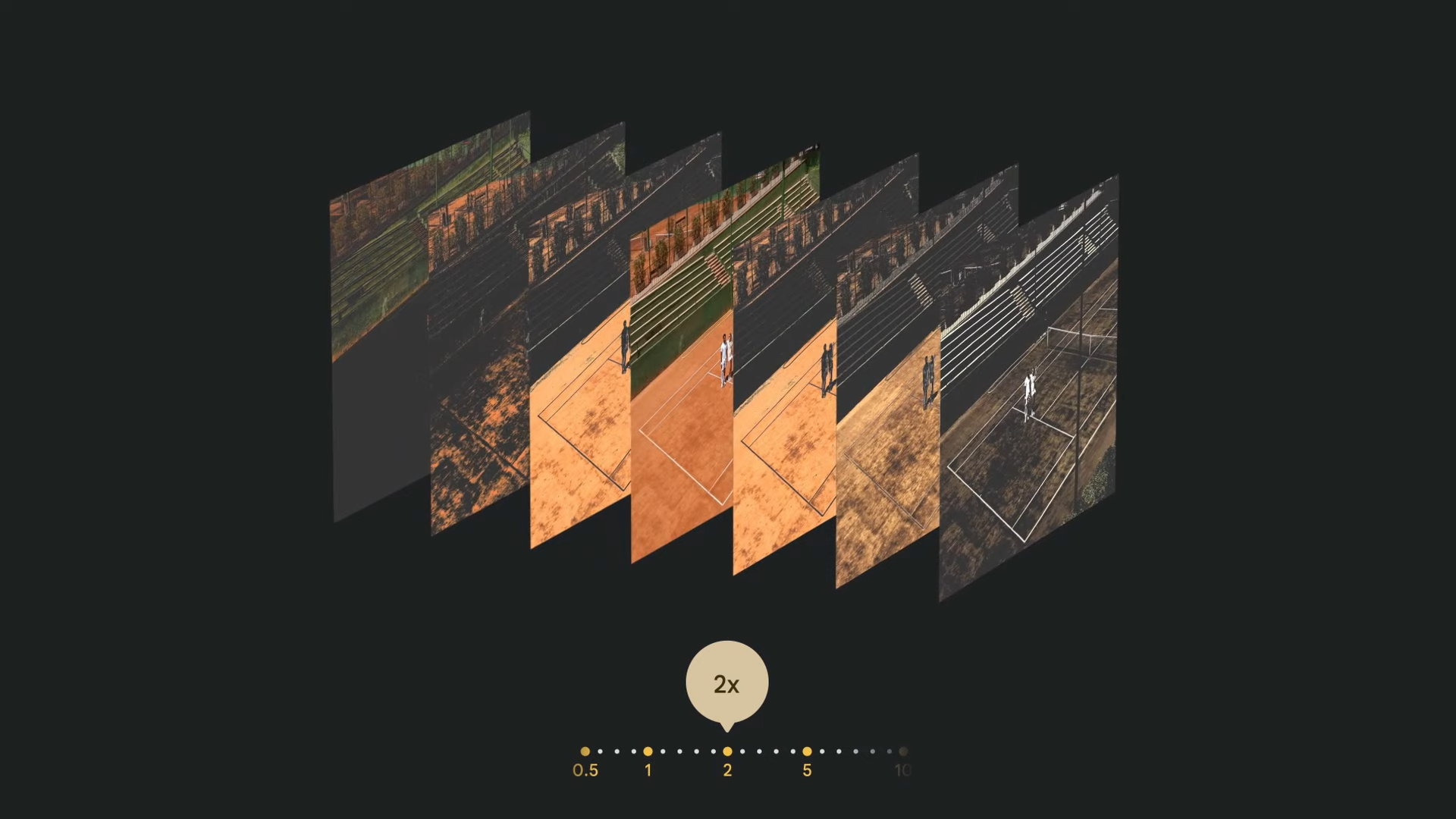 "This is what we have been building up to for a while: delivering a lineup of beautifully designed Pixel phones, watches and earbuds that work together to understand your needs and deliver the helpfulness you expect from Google. We believe Pixel isn't only a phone experience, it's a personal, intelligent, cohesive computing experience."
If you're not sure what the Pixel 7 Pro offers over the cheaper 6 Pro, we've written an article on the difference, particularly when it comes to camera features.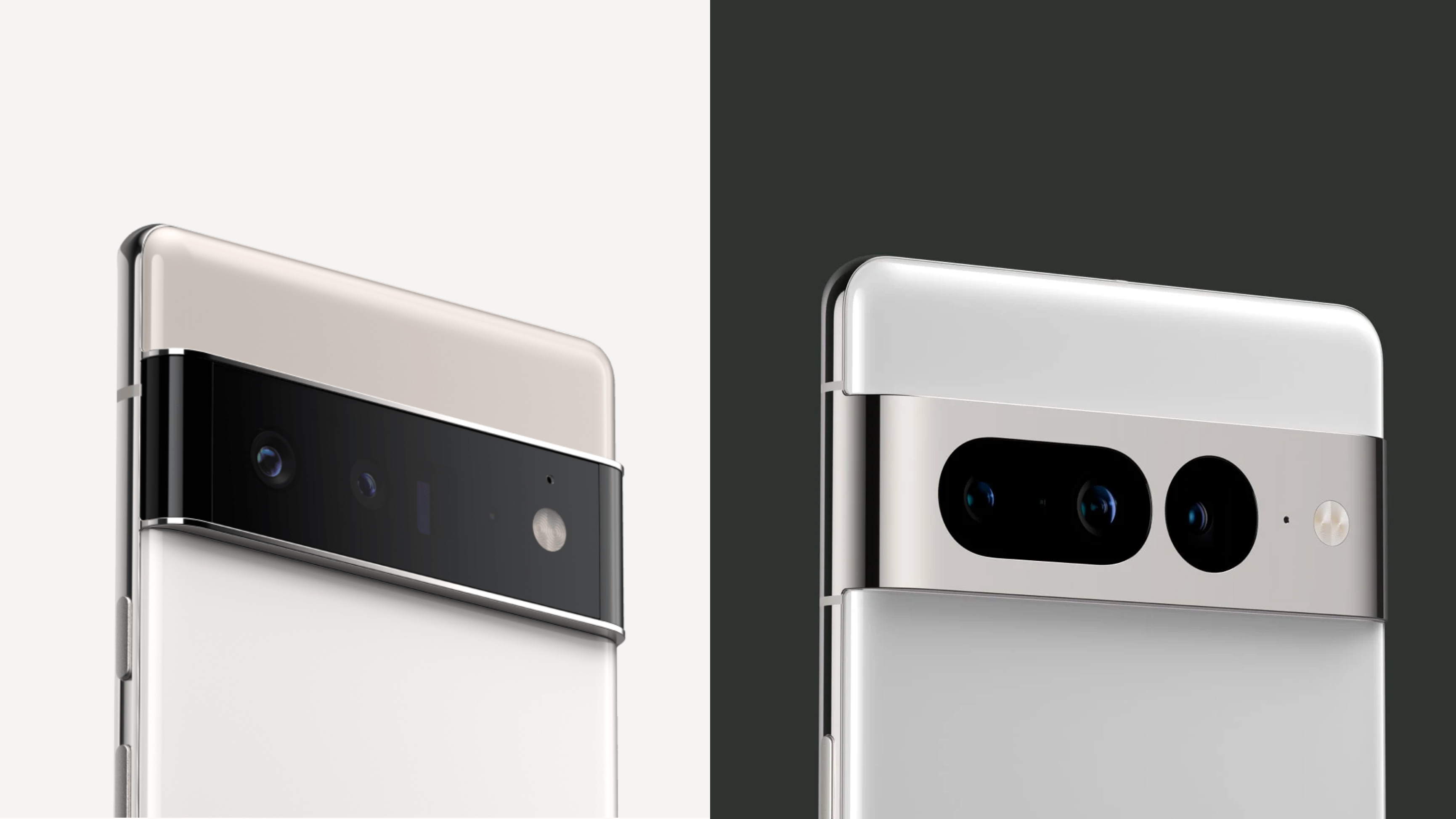 It's been a day since Google launched the Pixel 7 Pro and Pixel 7 smartphones, and reactions have been mixed around the world. Over at Android Police, they've reported that Google is producing 8 million Pixel 7 units – ambitious or optimistic?
Google Pixel 7 Pro vs Pixel 7: which Pixel is right for you?
Usually after a major launch from a manufacturer, we spend the next few weeks comparing every existing and new model to help you decide which is the best choice for you. Luckily for us, Google has done a lot of the hard work for us.
Both Google Pixel 7 and Pixel 7 Pro come with:
New Titan M2 + Google Tensor G2 chips for better overall performance and security.
Adaptive Battery that lasts over 24 hours and up to 72 hours with Extreme Battery Saver.
Everyday protection against scratches, dust, and water (thanks to the IP68 rating).
Feature Drops so your Pixel gets even better over time
50MP lens camera with Real Tone
Camera features including Night Sight, Magic Eraser, and Cinematic Blur
Here's how they're different:
Display: Pixel 7's 6.3" FHD+ Display up to 90 Hz vs. Pixel 7 Pro's 6.7" QHD+ LTPO Display up to 120 Hz
Cameras: Pixel 7's Dual Rear Camera with 50MP Wide Lens and 12MP Ultra Wide Lens vs. Pixel 7 Pro's Triple Rear Camera with 50MP Wide Lens, 12MP Ultra Wide Lens with autofocus, and 48MP Telephoto Lens with 5x Optical Zoom
Extra camera mode: Pixel 7 Pro captures closer details with Macro Focus
Design: Pixel 7 Pro has a polished aluminum finish and comes in Hazel, Obsidian, and Snow. Pixel 7 has a matte aluminum finish and Lemongrass, Obsidian, and Snow colors.
Prices start at $599 for Pixel 7 vs. $899 for Pixel 7 Pro.
Get the Digital Camera World Newsletter
The best camera deals, reviews, product advice, and unmissable photography news, direct to your inbox!
Thank you for signing up to Digital Camera World. You will receive a verification email shortly.
There was a problem. Please refresh the page and try again.