Announced today, the latest of Hasselblad's Multi-Shot medium format cameras is the H6D-400c. Its maximum effective resolution of 400MP is attained by six-shot image capture, which involves adjusting the sensor and its mount with extreme precision - known as pixel shift technology.
In creating the six-shot image, the first four shots require moving the sensor one pixel at a time "to achieve real colour data" - ie, red, green and blue information at every photosite. The sensor is then returned to its starting point, and makes two final half-pixel movements (one horizontal, one vertical) to complete the 400MP image, delivered as a 2.3GB 16-bit TIFF. The final file measures 23,200 x 12,400pixels.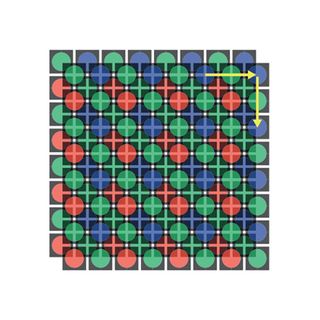 On its website, the firm has uploaded a Multi-Shot image by photographer Göran Liljeberg to give prospective users a taste of what the camera can do – head here to try it out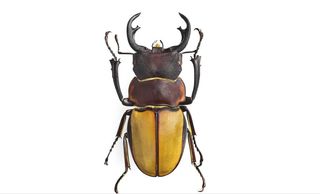 In order to accomplish these shots, the camera needs to be tethered to a Mac or PC, which is done via USB 3.0. This also allows for high-speed data transfer and 30fps live view, although Wi-Fi is also on board for wireless image transmission.
The model is also capable of capturing 100MP images in four-shot Multi-Shot mode or single-shot mode, thanks to its 53.4x40mm 100MP CMOS sensor, which is also said to boast 15EV stops of dynamic range. Users can also shoot HD and 4K UHD video on the H6D-400c if so inclined, with HDMI and Audio I/O available.
The body carries two card slots, one each for CFast 2.0 and SD-type media, while a 3in, 920k-dot touch-sensitive display that uses a smartphone-style interface is found on the rear. The camera also adheres to Hasselblad's current modular design, which allows users to customise it to taste, and the company has promised an "improved back removal process" to make this easier.
Hasselblad H6D-400c MS: Pricing and availability
The Hasselblad H6D-400c is expected to ship in March 2018, with a recommended price of $47,995/£36,250, and pre-orders will be starting from today.
It's also available to rent through Hasselblad's new rental service. In Europe, prices are around €399 for shorter rentals, though if you're willing to commit to a term of ten days or more you can get that down to €199 per day. Visit Hasselblad's website for more.