The new issue of Digital Photographer is out now.
This month we have another amazing issue for you, packed full of pro techniques, advice and insight.
Shoot amazing creative macro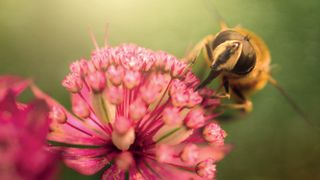 Most photographers will experiment with macro photography at some point, but few truly explore the full creative potential. Closeup images can reveal sensational detail, so make sure you're using it to the max!
In our creative macro feature Peter Fenech delves into how best to plan, shoot and edit images for artistic lighting, colour and background interest. Learn to play with focussing, create in-camera special effects, control backgrounds, work with lighting and post-process your images for shots which stand out from the crowd.
Use summer lighting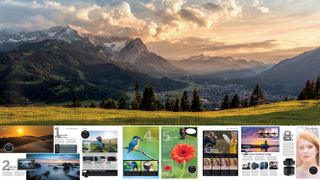 Summer is an interesting season for photography. On one hand we have more hours of daylight to work with, but the light itself can be harsh and unflattering. In our feature Dan Mold explores 10 ways to put summer lighting to work, to create striking images, with bags of contrast and colour.
Renaissance Still Life effect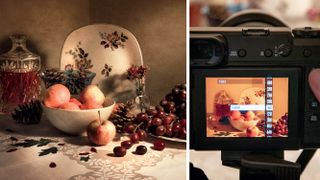 Next we serve up a shooting guide for how to recreate the look of renaissance oil paintings. These images have a specific contrasty look, with heavy shadows and deep colour. We look into how to arrange a still life scene, light it effectively, control the look with focal length and finally how to edit the shots for the final touches.
Zoom lenses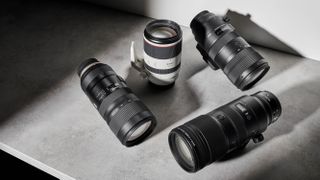 Shoot Multifaith weddings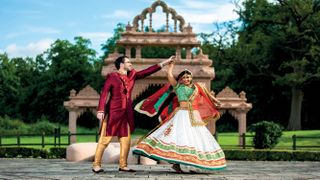 Get your copy of DP Issue 240 today!
Get a digital copy instantly for less than £3
Where to find Digital Photographer
Plus we've got the usual tutorials, interviews, insight and opinion, from a range of experienced pro photographers from across the industry.
Don't miss out on all of this essential professional-level advice. Get your copy of Digital Photographer now.
Why not Subscribe for a print copy or you can read us on your mobile device with a digital subscription.
You can get your copy of Digital Photographer in stores - but if you can't get out, then order a copy direct from us, either in print or digital form.
For printed back issues go to Magazines Direct
For digital editions of the magazine, you have a variety of options available:
Apple app (for iPhone and iPad)
PocketMags app (multi-platform app for Android and other devices)
Zinio app (multi-platform app for desktop and smartphone)
Readly (all-you-can-eat digital magazine subscription service)
Connect with us
Find us on Facebook and Twitter and subscribe to Digital Photographer, to ensure you never miss an issue!
Digital Photographer on Facebook
Digital Photographer on Instagram
Digital Photographer on Twitter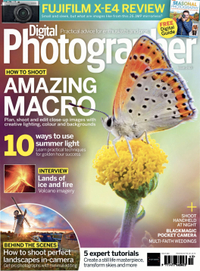 Digital Photographer is a monthly magazine, and the kitbag essential for enthusiasts and amateurs alike!
Inside, you'll find practical guides, shooting tips and techniques from working photographers, plus all the latest industry news.
Read more:
The best camera for wildlife photography in 2021
Photo therapy: the art of patience - why it's worth waiting!
Olympus says "a new camera will be available in the next few weeks"