After a nail-biting wait, Red Bull Illume Image Quest 2023 has revealed the carefully selected crème de la crème of adventure and action sports imagery. Over 3 months, thousands of breathtaking images and reels were entered into 10 different categories – now the world can view the top 250 shots online.
This year marks the seventh edition of the contest, known for celebrating the world's greatest adrenaline-fuelled photography. Capturing high-quality photos and videos is a challenge in itself, but capturing the best adventure and action sports moments elevates this challenge even further.
• Check out the best cameras for sports photography so you can catch all the action
The competition received groundbreaking submissions from all corners of the globe, spanning everything from freediving and parkour to more conventional pursuits like rock climbing, surfing, and mountain biking. Not only does each image tell a unique story, but it also highlights the tremendous effort required to immortalize such heart-pumping moments.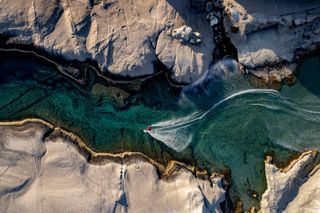 Among the standout entries is a spectacular surfing shot by Morgan Maassen, who uses photography to freeze moments in time. Luca Salisbury's innovative approach creates picture-perfect surf shots while Rein Rijke's forces him into the most challenging environments: "The ice was so thin, you could see it moving like a wave, with cracks and the sounds of breaking ice under my feet," he tells Red Bull.
Reiterating just how diverse the entries can be, Jean-Baptiste Liautard combines daring BMXing with luscious landscape shots, Alex Grymanis looks at things from a different perspective with breathtaking aerial shots of a water skier, and Jules Jimreivat (one of the few women to be selected in the predominantly male-based quest) adds soul to action with her stunning black-and-white captures.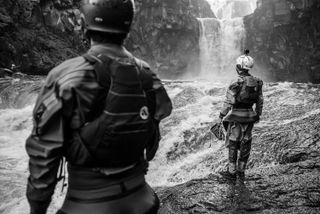 The discerning eyes behind the selection of these remarkable images belong to a judging panel as varied as it is experienced in adventure and action sports photography.
Comprising 52 renowned judges from around the world, the panel includes past winners like Will Saunders and Chris Burkard, world-class athletes such as Anna Gasser and Matthias Dandois, and industry experts like Laura Stanley from Pexels and Jeremy Layton from the Daily Mail. DCW editor James Artaius is also a judge on the panel.
Anna Gasser, a two-time Red Bull Illume Judge, Olympic gold medalist and world champion snowboarder, emphasizes that, "a photo is a work of art, and in the perfect picture, everything is coherent, down to the last detail."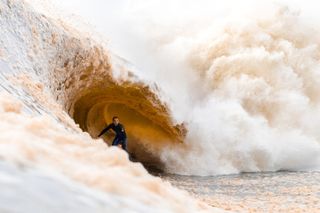 With a pioneering passion for redefining the world of imaging, Canon who has joined forces with RedBull continues to explore technological boundaries, empowering creators to push the limits of their craft. Canon is supporting the "Emerging with Canon" category, which caters to photographers under the age of 25, with the aim of encouraging the next generation of adventure and action sports photographers.
In addition, MPB, the largest global platform for buying, selling, and trading used photo and video equipment, has also joined as a partner of Red Bull Illume. MPB is known for its innovative ideas and sustainable solutions, making it a perfect fit to support the "Innovation by MPB" category.
In November, the top 50 images will be unveiled at the Winner Awards Ceremony in Sölden, Austria but until then, head to the RedBull Illume website to see all 250 shortlisted images and find out what prizes are up for grabs.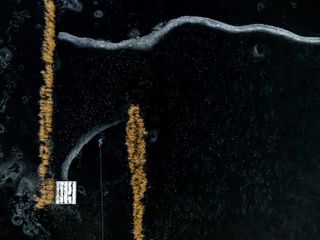 The best action cameras and the best 360 cameras are another way to capture action and sports photography.